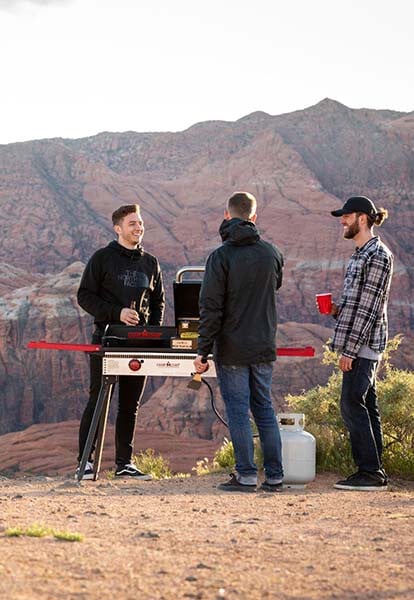 WHAT IS A COOKING SYSTEM?
ANY COMBINATION OF BURNER BASE + SET TOP ACCESSORY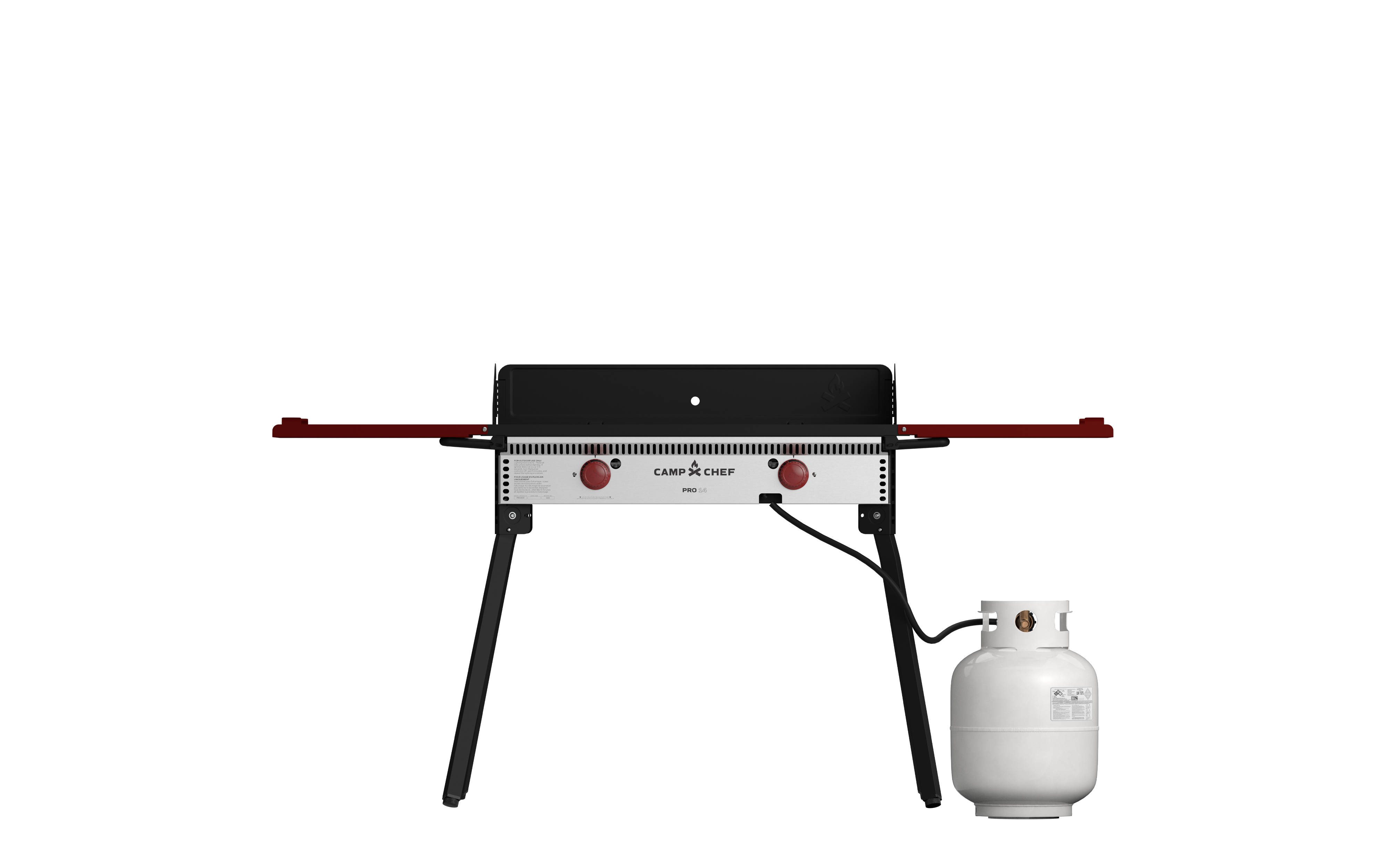 Explore The System Using The Arrows Below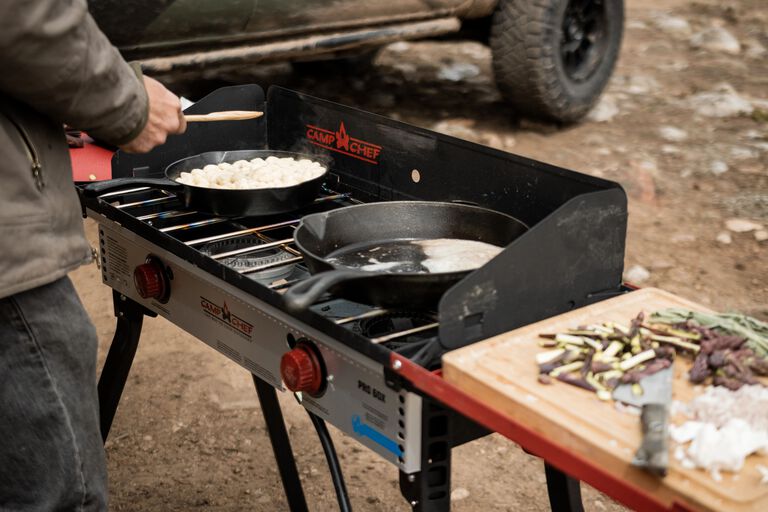 RELIABLE PORTABILITY MATTERS
Camp Chef Cooking Systems are the best in portability. Units break down as easy as folding or removable legs. Simply transfer to a carry bag to pack up camp.