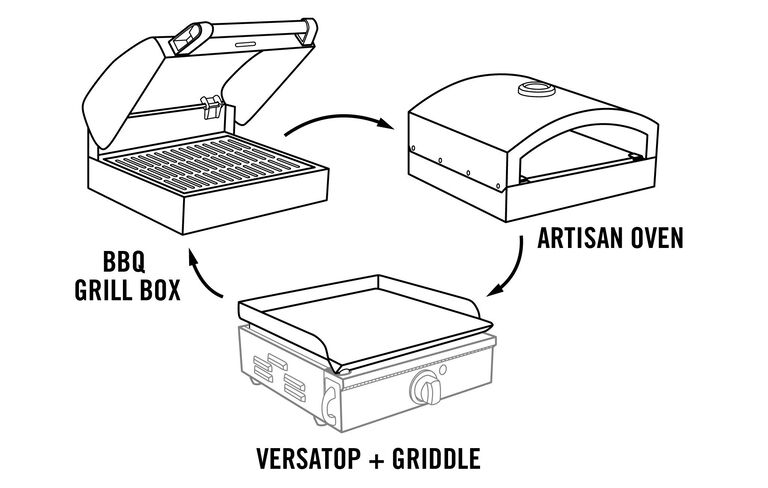 EMPHASIS ON THS SYSTEM
The VersaTop Tabletop Cooking Systems line is part of our inclusive accessory line. Set a compatible BBQ Box and Pizza Oven on your unit and experience menu possibility as vast as your adventures.

The VersaTop and VersaTop 2X house differently sized set-top accessories. Please make a note of that before checking out.