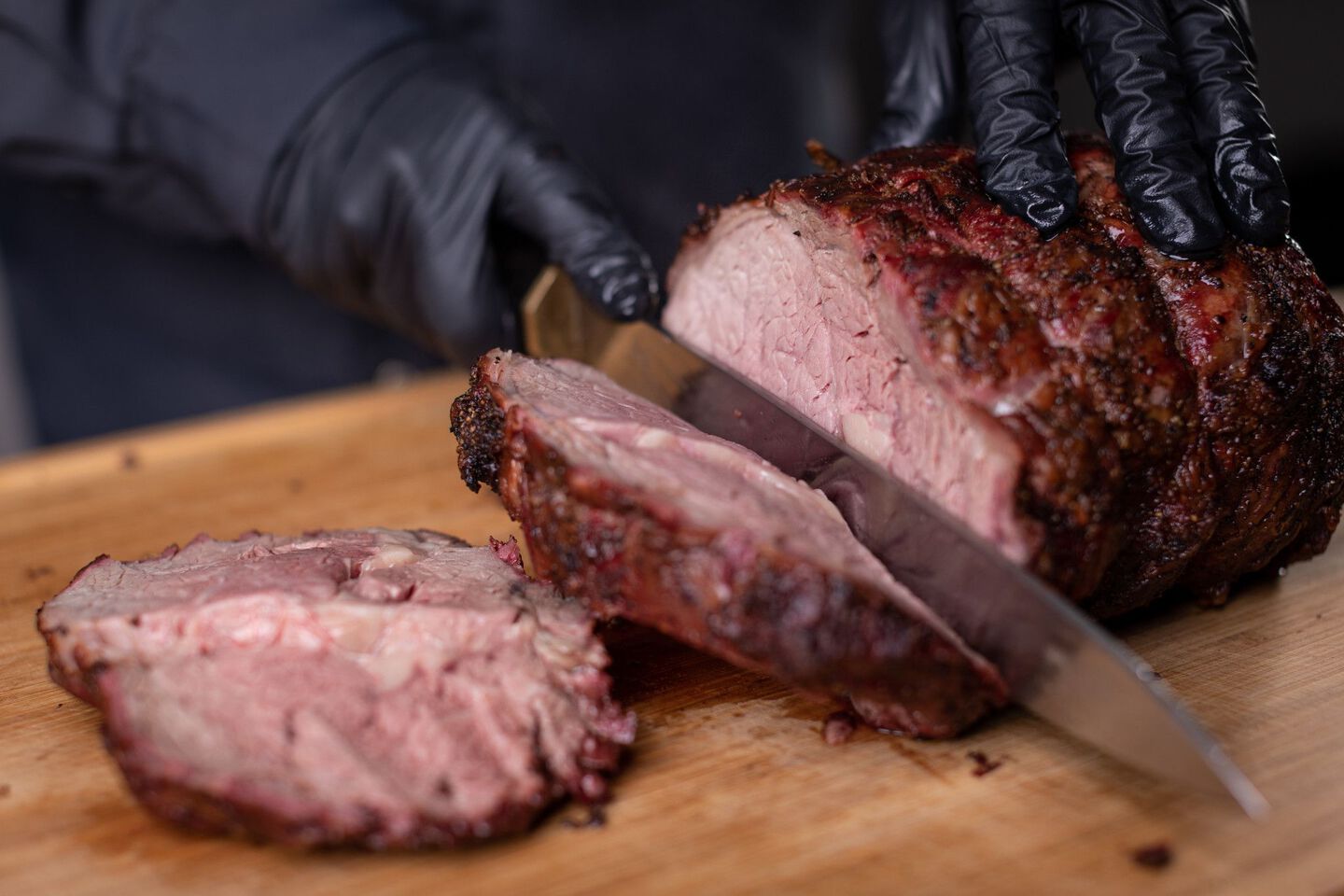 Instructions
Brining prime rib
STEP 1
Pat the prime rib dry.
STEP 2
Wrap it with twine if your butcher hasn't already done so.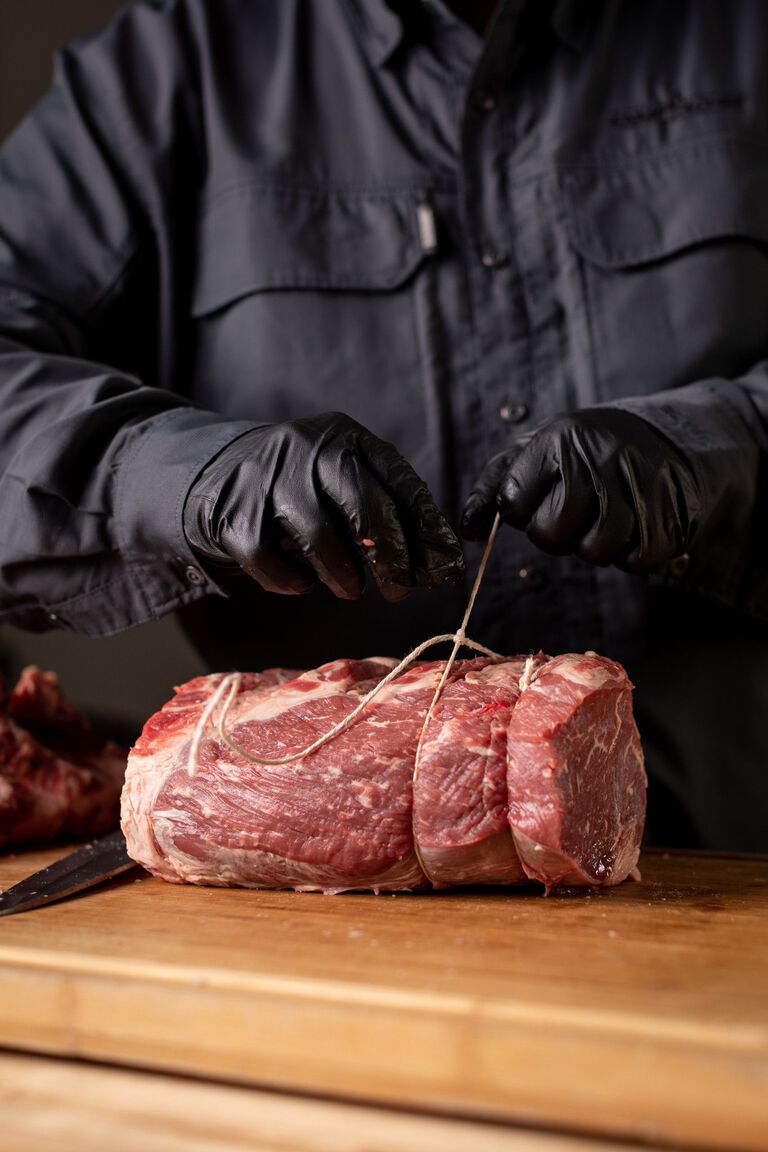 Step 3
Dry brine the meat by covering prime rib liberally with kosher salt.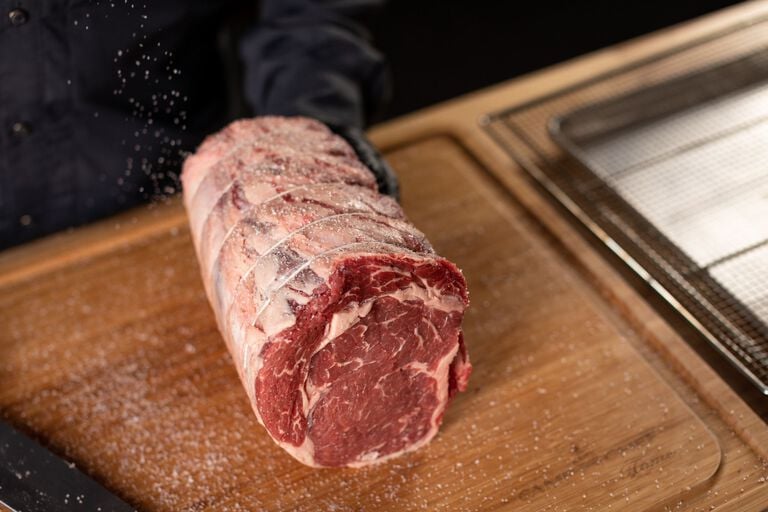 Step 4
Brine for 8-12 hours in the refrigerator.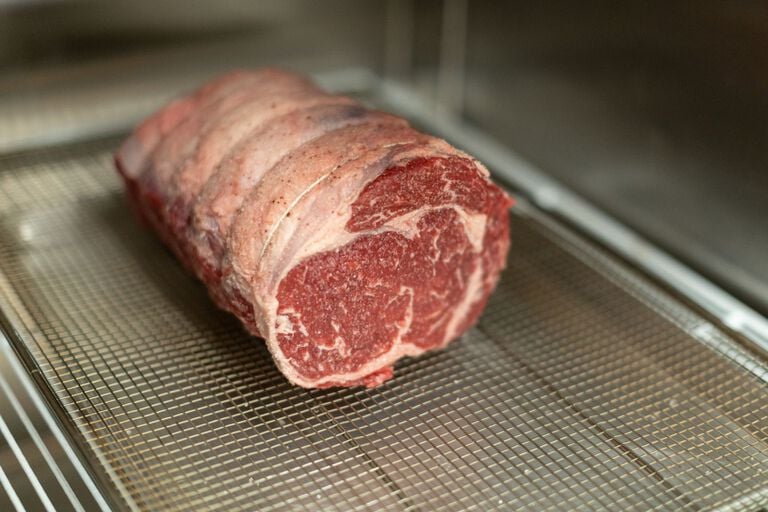 Cooking prime rib
Step 1
Preheat your pellet grill to 220°F.
Step 2
Remove from refrigerator and apply a generous amount of pepper evenly over entire prime rib.
Step 3
Place the prime rib on the grill, unwrapped, and insert meat probe. Let it cook until internal temperature reaches 110° F.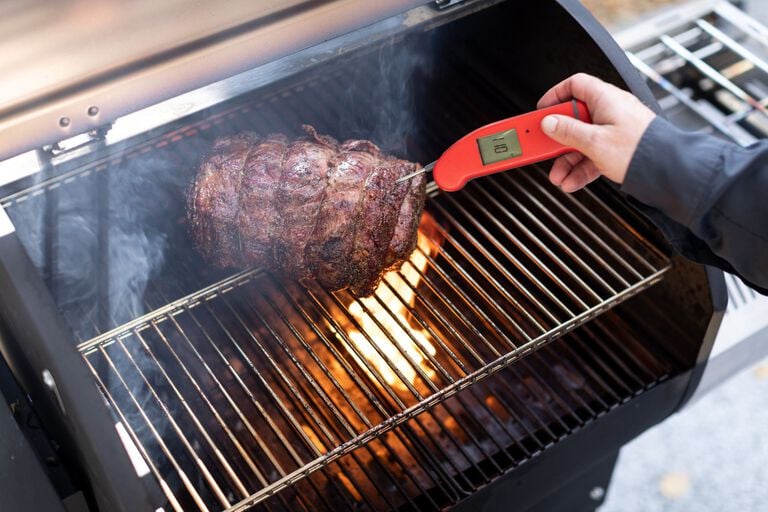 Step 4
At that point, turn the smoker to 400° and finish cooking until the internal temperature reaches 125° F.
Step 5
Remove the meat from the grill and wrap in foil. Make sure the bottom strip of foil folds around the meat, forming a sort of container to trap the juices.
Step 6
Let the prime rib rest for 15-20 minutes so the temperature will rise another 10-15°F and the juices will settle.
Step 7
After the rest period, unwrap the top foil. Pour the juices from the bottom foil into a bowl or cup. Slice and sprinkle with a pinch of kosher salt and serve with some of the reserve juices.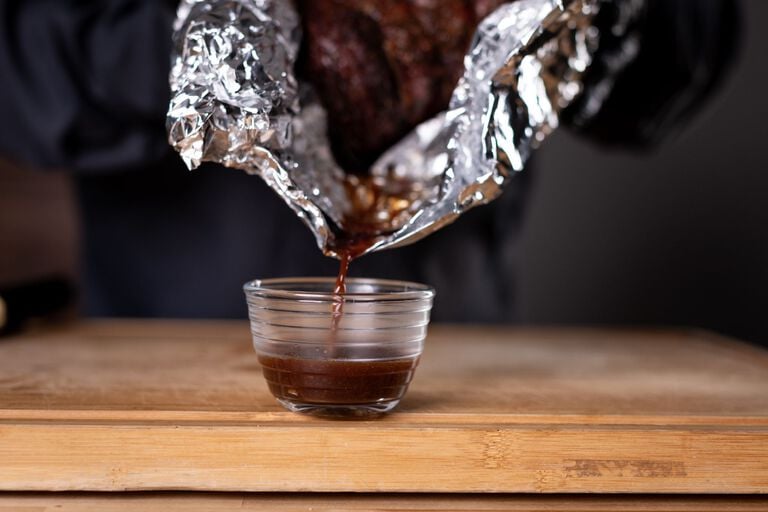 Recipes you might be interested in