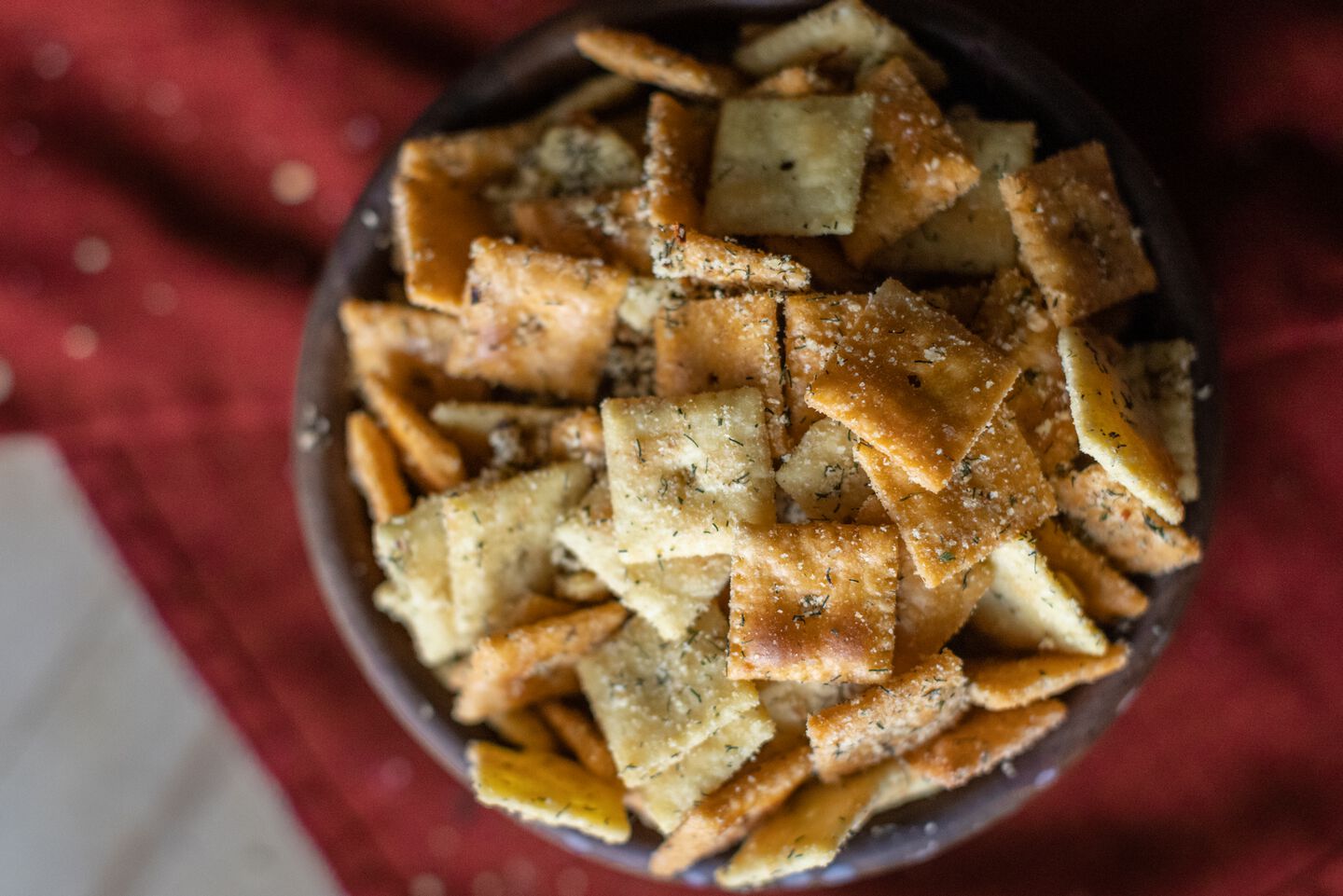 Ingredients
All Ingredients
1 Box Cheez-Its
1 Box White Cheddar Cheez-Its
2 tablespoons Olive Oil
1 Packet Ranch Seasoning
1 tablespoon Dill
1 tablespoon Red Pepper Flake
1 tablespoon Garlic Powder
1/4 Cup Parmesan Cheese
Instructions
Smoked Cheez-its
Step 1
Open the two boxes of Cheez-It's and combine in a large bowl.
Step 2
Drizzle with olive oil. Toss until well coated. (Feel free to add more if needed.)
Step 3
Add the ranch, dill, pepper flakes, garlic powder, and parmesan cheese. Combine well.
Step 4
Pre-heat your pellet grill to 200°F, and dial to smoke level 10.
Step 5
Dump the snack mix onto a baking sheet or foil pan, place in the smoker for 1 - 1 1/2 hours until lightly toasted.
RECIPES YOU MIGHT BE INTERESTED IN