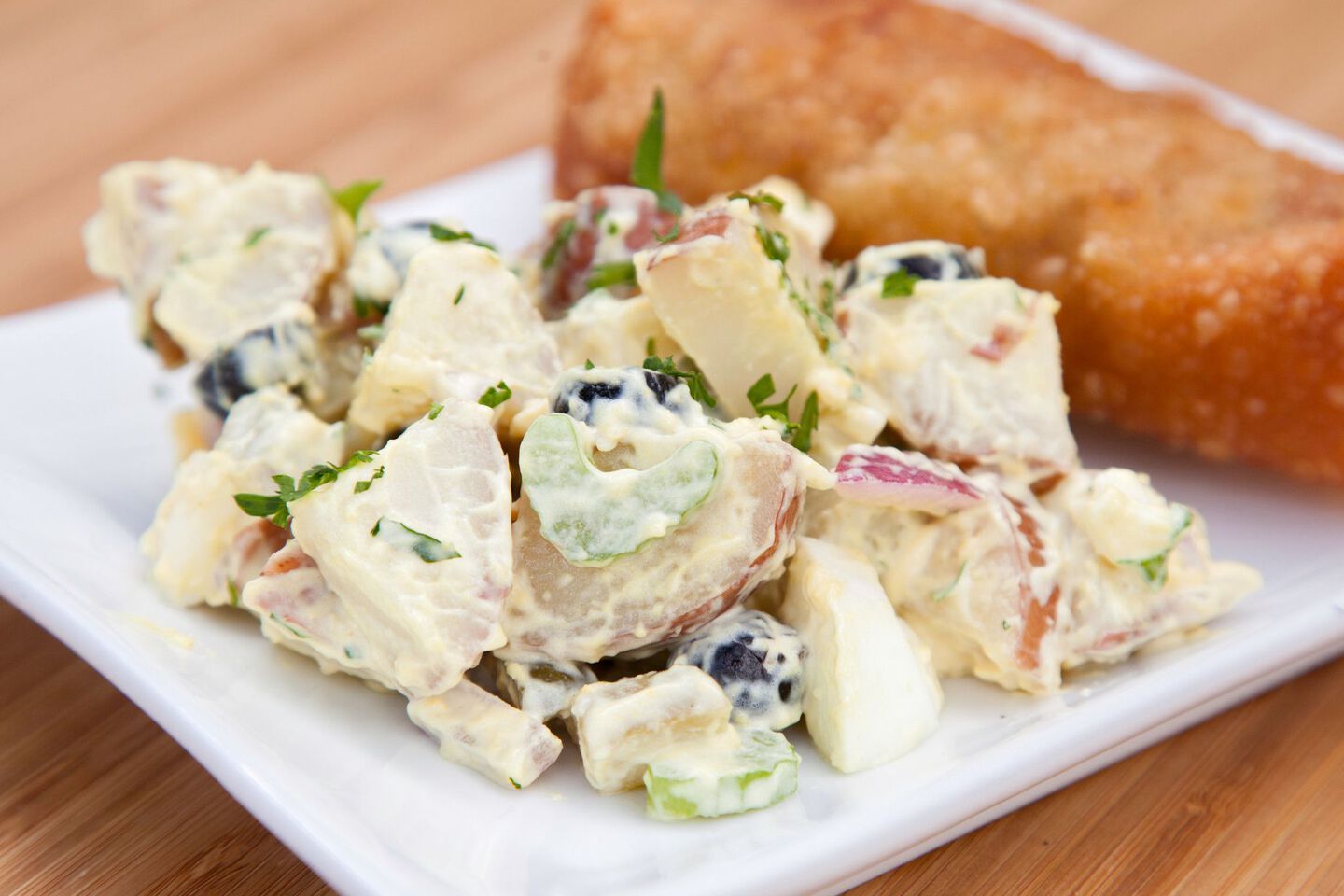 Ingredients
All Ingredients
3 pounds red potatoes, quartered
12 large eggs
3-4 baby dill pickles, chopped
1 can olives, chopped or sliced
4 celery ribs, chopped
1 purple onion, chopped
1 cup mayonnaise
1/4 cup mustard
4 Tablespoons cilantro or parsley, chopped
1/3-1/2 cup dill pickle juice
Instructions
Smoked red potato salad
Step 1
Boil red potatoes and cool. Hard boil the eggs and cool.
Step 2
Preheat pellet grill on low smoke.
Step 3
When potatoes have cooled, cut them in half and place them in your pellet grill and smoke them for about an hour.
Step 4
When the eggs have cooled, peel the eggs and place them in the pellet grill for 12 minutes then flip them over and smoke for another 12 minutes.
Step 5
When the potatoes and eggs have finished smoking, cut them into cubes and place them into a large mixing bowl. Add all the other ingredients to the potatoes and eggs. Mix all ingredients together thoroughly.
Recipes you might be interested in