Ingredients
Homemade Rib Sauce
1 cup ketchup
1/2 cup mustard
1/2 cup maple syrup
3 tablespoons vinegar
1 teaspoon pepper
3 tablespoons hot sauce (optional)
All Ingredients
3 racks baby back or spare ribs
Your favorite Camp Chef BBQ Rub
Coarse salt
1/2 cup apple juice
1 1/2 Tablespoon mustard
1 1/2 Tablespoon maple syrup
1 cup ketchup
1/2 cup mustard
1/2 cup maple syrup
3 Tablespoons vinegar
1 teaspoon pepper
3 Tablespoons hot sauce (optional)
Instructions
Preparing 321 RIBS
Step 1
Prepare the ribs by rinsing and patting dry with a paper towel.
Step 2
Score the membrane (a.k.a. silver skin) on the concave side of the ribs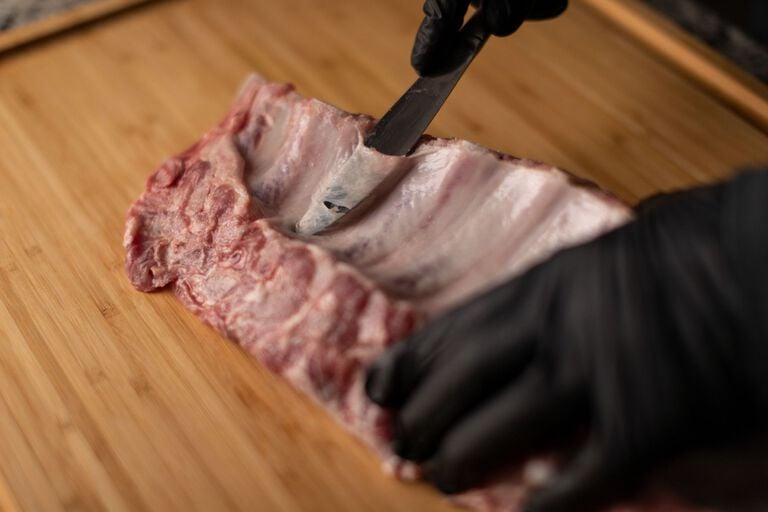 Step 3
Peel it off with a paper towel for extra grip.

Note: Removing the membrane is optional. It is recommended to score the membrane, however, it will become crispy and edible if you do not remove it.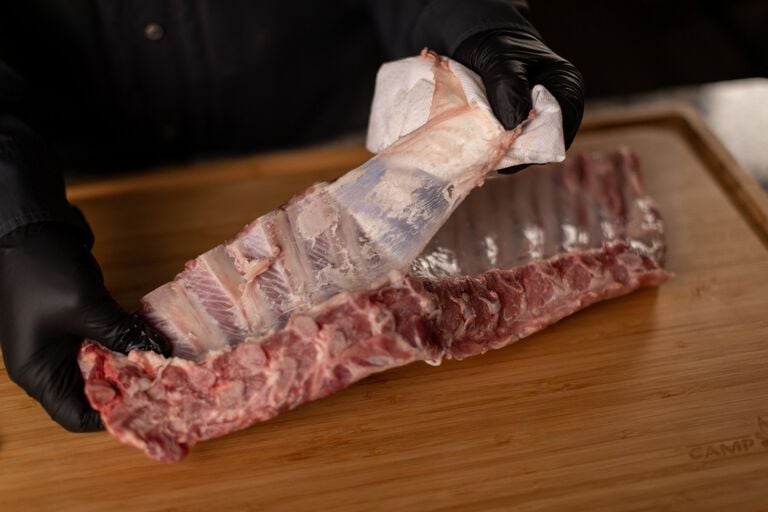 Step 4
Salt ribs and let dry brine for an hour (if desired)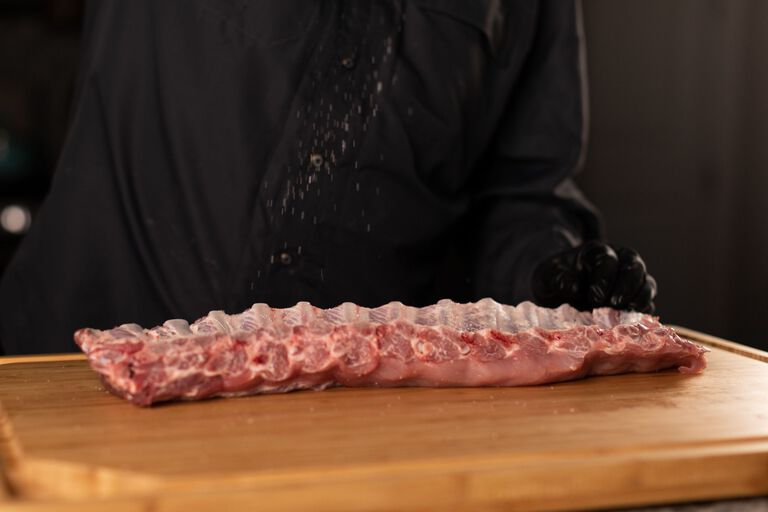 Step 5
In a spray bottle, mix apple juice, mustard and maple syrup.
Step 6
In a medium sized bowl, mix all the ingredients for the glaze together and set aside.
Smoking 321 RIBS
Step 1
Preheat your pellet grill or smoker to 225° F or high smoke.
Step 2
After the ribs have brined for an hour, spritz them using the mixture in the spray bottle.
Step 3
Completely cover ribs with rub and put in smoker for about 3 hours.
Step 4
After 3 hours, spread glaze over the ribs and cover them in aluminum foil and continue smoking for another 2 hours.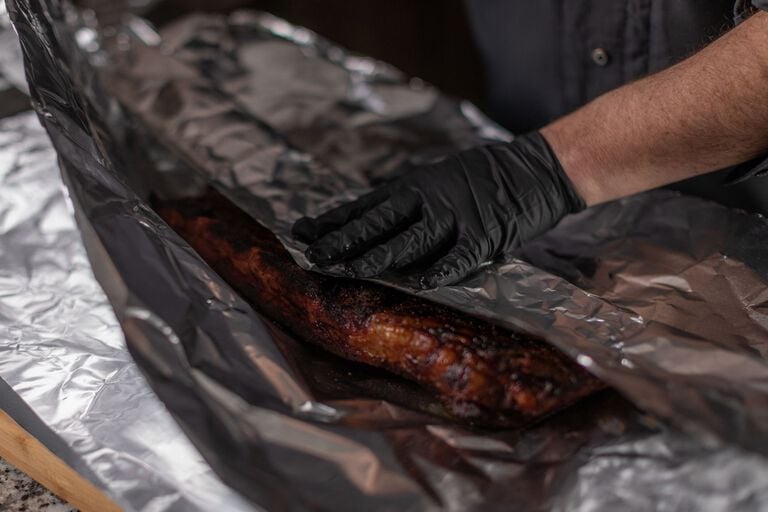 Step 5
Finally, remove the foil and cook for 1 hour, spreading more glaze over the top.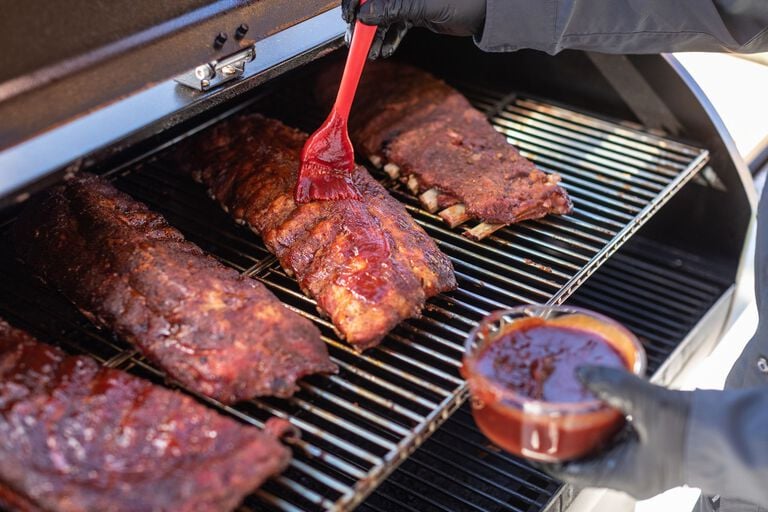 Test
The baby back ribs are ready when you can pick them up with tongs, give them a slight bounce and see a large crack on the surface of the meat. If this doesn't happen, you will need to give them more time.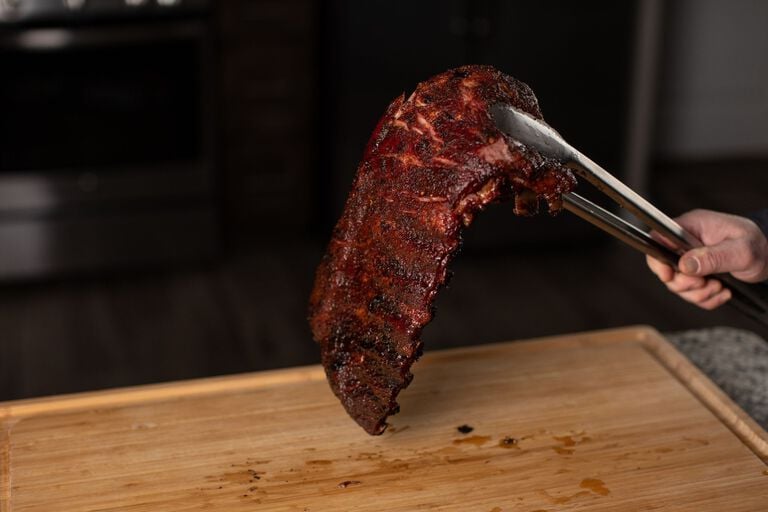 RECIPES YOU MIGHT BE INTERESTED IN