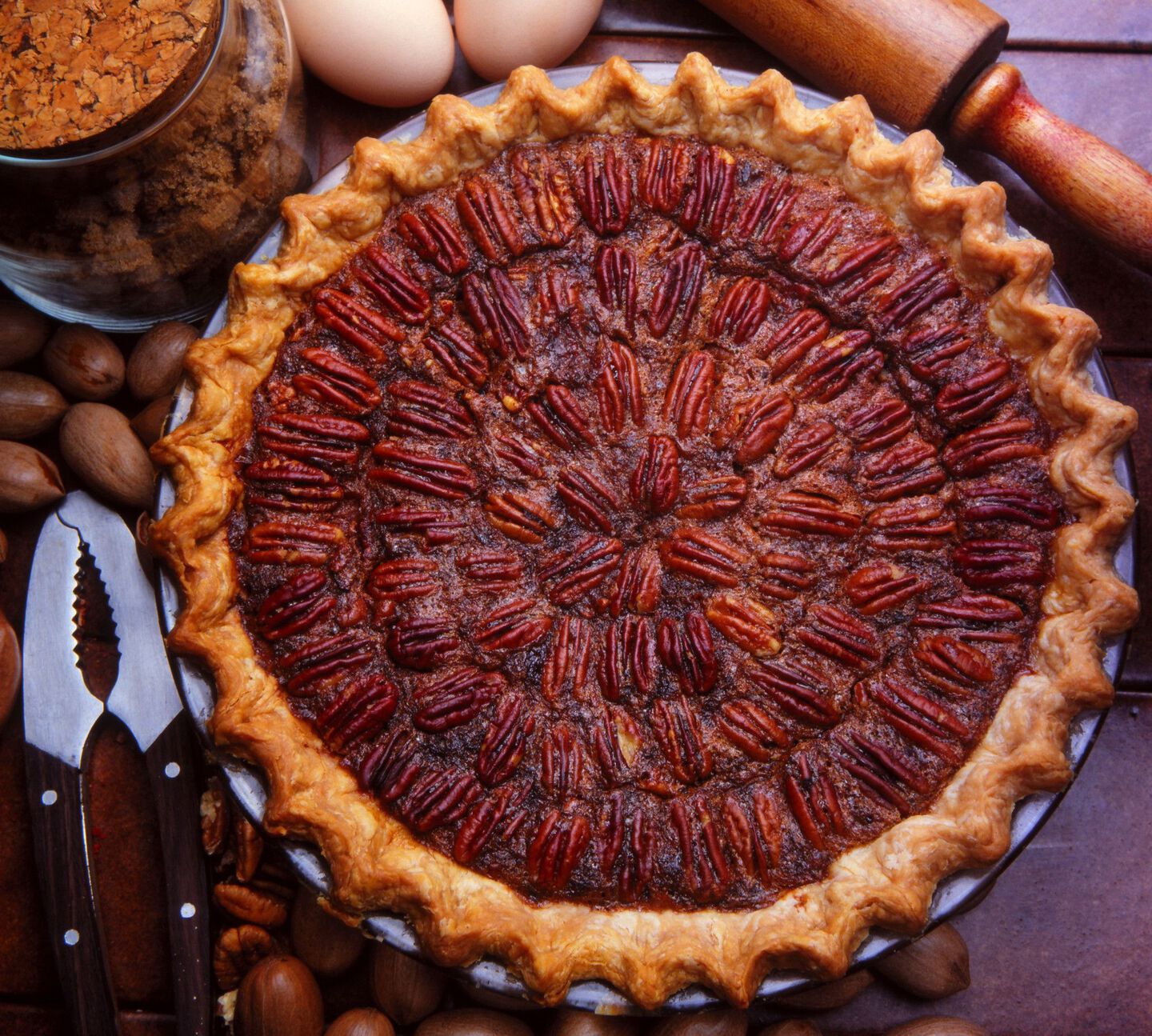 Ingredients
All Ingredients
4 ounces semisweet chocolate
4 large eggs
1 1/2 cups light corn syrup
1/2 cup white sugar
1 teaspoon vanilla extract
1/2 teaspoon salt
1 cup pecan halves
Instructions
Chocolate Pecan Pie
step 1
Preheat your pellet grill, smoke vault, or oven to 350° F. If you are baking in your pellet grill, fill your hopper with Orchard Apple or Cherry Premium Hardwood Pellets.
Step 2
Chop up the chocolate with a serrated knife. In a small saucepan, bring some water to a simmer. Place a glass or stainless steel bowl over the top (make sure the bottom of the bowl doesn't touch the water) and melt the chocolate pieces.
step 3
In a medium mixing bowl, combine the eggs, corn syrup, sugar, vanilla, and salt. Slowly add the melted chocolate, stirring the whole time. Mix until smooth and combined.
step 4
Arrange your pie crust (we have a recipe for that too) in your cast iron pie pan. Trim off the excess edges, and seal the edge by folding the dough on itself along the rim of the pan.
step 5
Pour the batter into the pie crust. Place pecans one at a time on top of the batter, they'll float. You can arrange them in a single layer however you like, whether in a circle pattern or something else.
step 6
Bake until the center just barely jiggles with movement, about 50 minutes. You may want to check it at 40 minutes if you are baking in cast iron. When it is set, remove it from heat and let it cool for at least 4 hours. Then slice and serve!