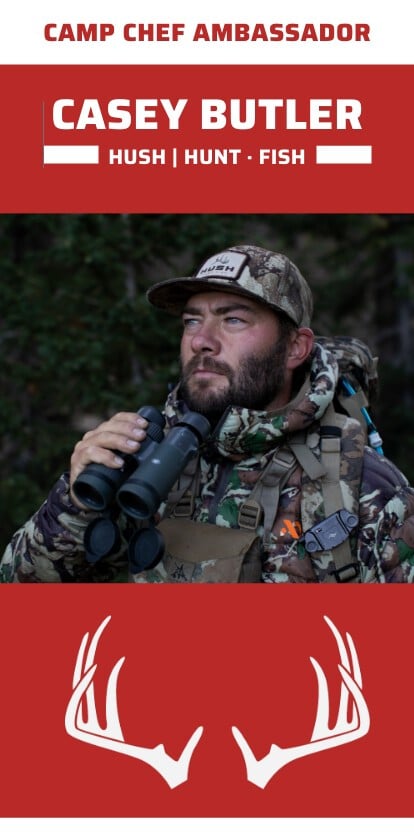 WHO IS CASEY LA VERE BUTLER?
"I believe one of the reasons I am so passionate about hunting and fishing, and just spending time outdoors is due to the fact that I was allowed to experience this first-hand as a child with my dad-and that's the same thing I'm trying to do with my boys," says Casey as he reminisces on what brought him outdoors in the first place.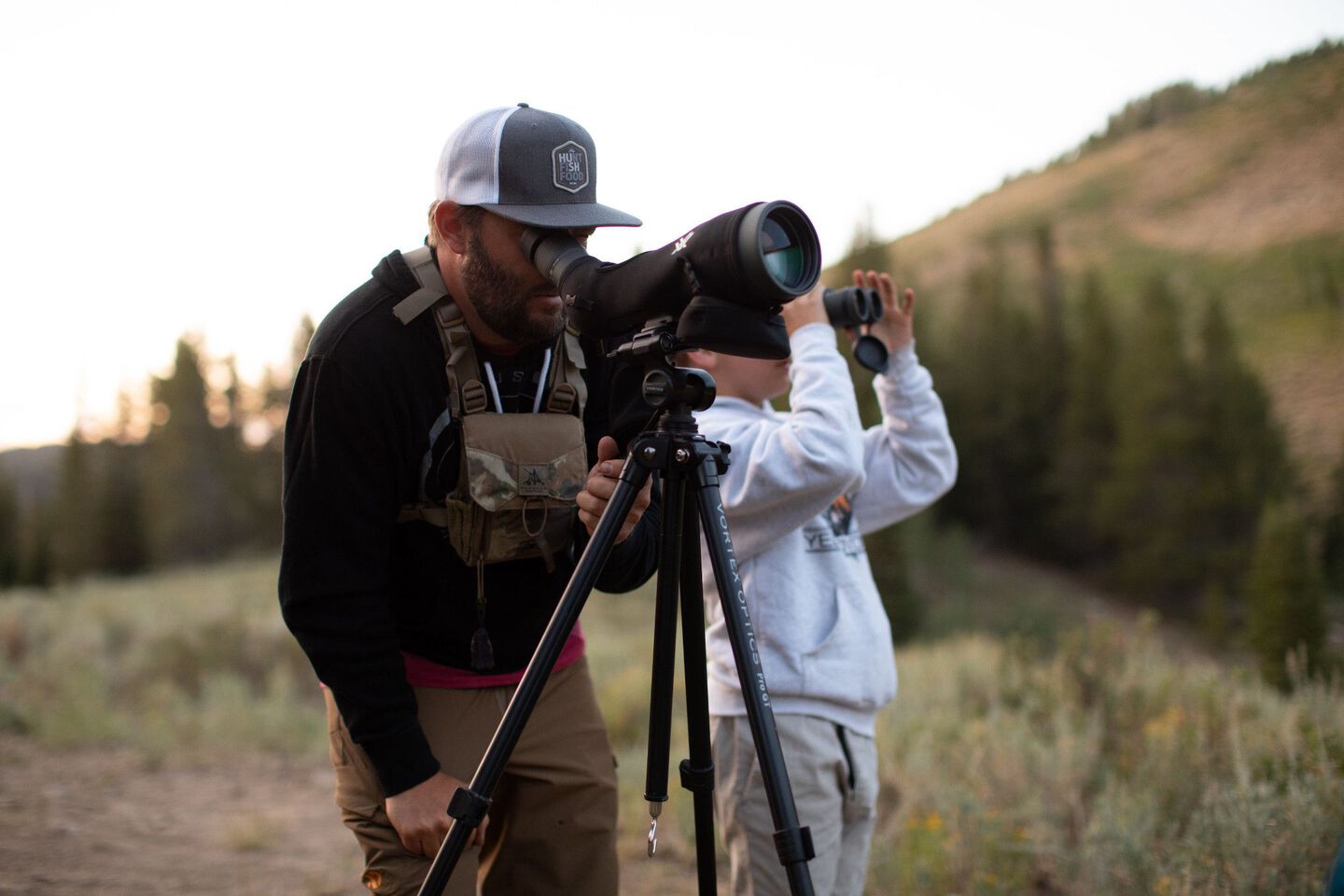 HUSH was built on 3 pillars:
New hunter/angler acquisition
Raising awareness about conservation and hunting access issues
Giving back to their community
Between their podcast HUSHLIFE and their YouTube channel Hushin'—the brand is all about hunting, fishing and the cooking of wild game. That's where Camp Chef comes into play.
3 pounds antelope or other game meat, silver skin removed, sliced thin in bite-sized pieces, against the grain
3-4 red, green, orange or yellow peppers, sliced thin
2 pounds mushrooms, sliced
1 large red onion, sliced
2 packets of fajita seasoning or your own seasoning
Salt and pepper
Oil for cooking
Tortilla shells