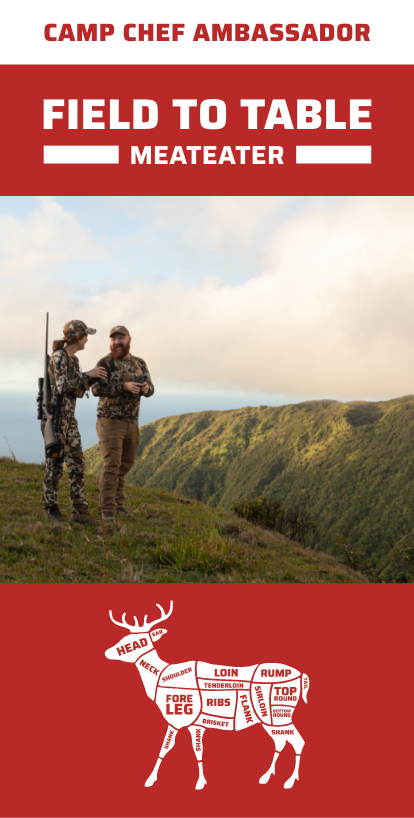 MeatEater, Inc. is an outdoor lifestyle company founded by renowned writer and TV personality Steven Rinella. Established with the belief that a deeper understanding of the natural world enriches all of our lives, MeatEater brings together outdoor experts of every kind to educate the world on what the outdoors has to offer. We travelled all the way to Hawaii and tagged along with MeatEater crew members Danielle Prewett and Kevin Gillespie as they showed us the full cycle of field to table while hunting axis deer.
WHAT IS SUSTAINABLE HUNTING?
Sustainable hunting is nothing new. There are federal and state laws in place to protect wildlife and their eco-systems. This can also include preventive damage created by wildlife in the form of population control. In Hawaii, axis deer contribute to widespread destruction to the local eco-system. Since there are no natural predators on the island, hunting is a great way to aid in conservation.
Being sustainable isn't just about following bag limits. It's committing to use the animal's entirety, as best as you can. Doing the research to find creative and tasty ways to use the whole animal, from head to hooves.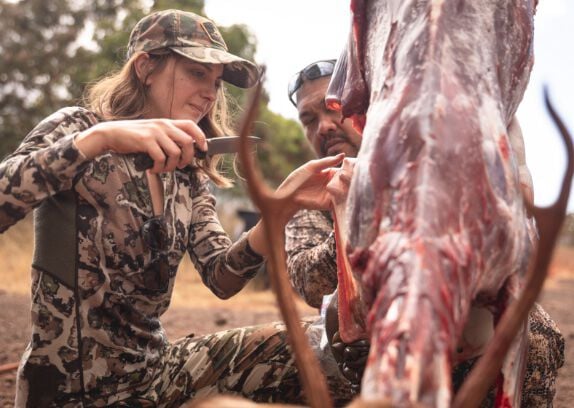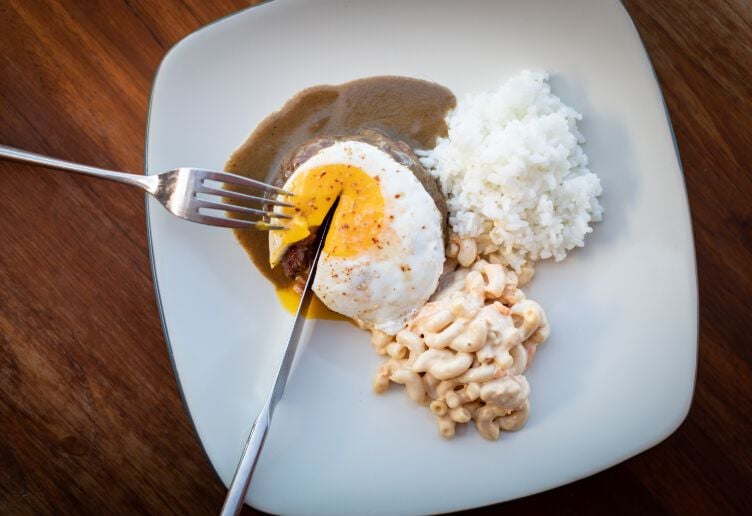 LOCO MOCO
WITH DEER AXIS MEAT
BY KEVIN GILLESPIE | MEATEATER
"I had the opportunity to hunt axis deer on Molokai, Hawaii, this summer with Danielle Prewett, Ben O'Brien, and the folks from Camp Chef. In addition to being overrun with deer, this beautiful island provides an abundance of wild food."
GUAVA GLAZED GRILLED AXIS HEART
BY KEVIN GILLESPIE | MEATEATER
2 venison hearts
½ cup rice wine vinegar
1/2 cup white sugar
½ cup guava preserve*
1 tablespoons fresh ginger, grated
Kosher salt and black pepper to taste
*Substitute with apple butter or
peach preserves