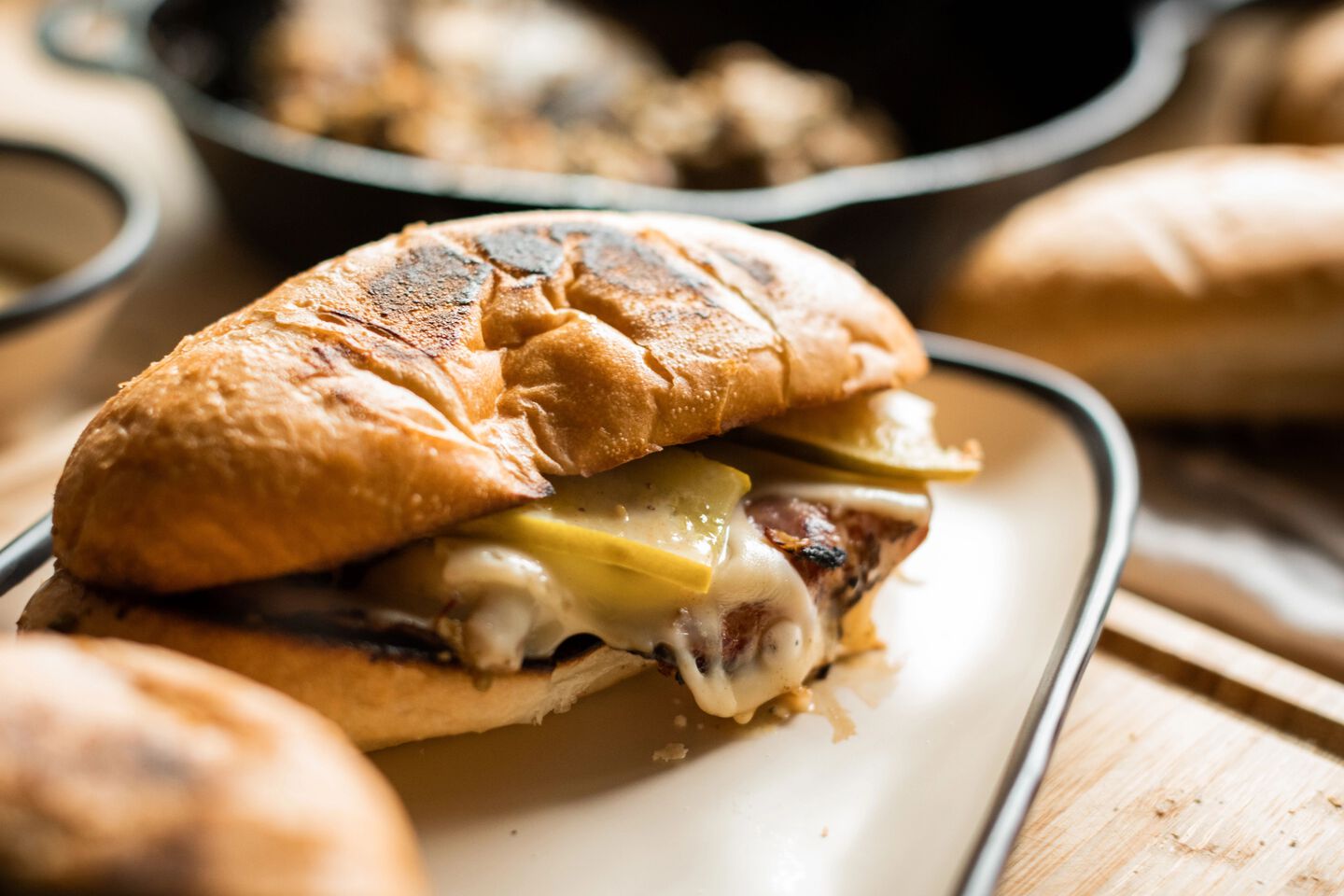 Ingredients
All Ingredients
Leftover mojo pork roast or mojo braised pork
Cuban bread, Italian bread or french baguette
Pickles, dill or sweet (long slices)
Smoked ham, or black forest ham
Sliced swiss cheese
Yellow mustard or honey mustard
Instructions
Leftover Braised Pork Cubano Sandwich
Step 1
First you can either slice the roasted, braised, or BBQ pork, or you can shred.
Step 2
On a hot Flat Top Grill lay out the ham to sear and next to it heat the shredded or sliced pork.
Step 3
Cut the bread in half, butter it, and lay it on the grill to toast and get some color.
STep 4
Shingle the slices and place the hot mojo pork on top. Lay at least two slices of swiss over the ham and pork stack and allow it to melt.
STep 5
Take the toasted bread and drizzle the honey mustard over both sides, lay the stack of ham and pork and melted cheese on the bottom, top with a few pickle slices and more honey mustard drizzle and the top bun.
Serve
For an authentic feel, take the sandwich and set the whole thing back on the flat top in a little melted butter and place a warm cast iron over it to smash it down like a Panini.
Cut the cubano in half on a bias causing sharp points and, well, rock out to the flavors of the caribbean!