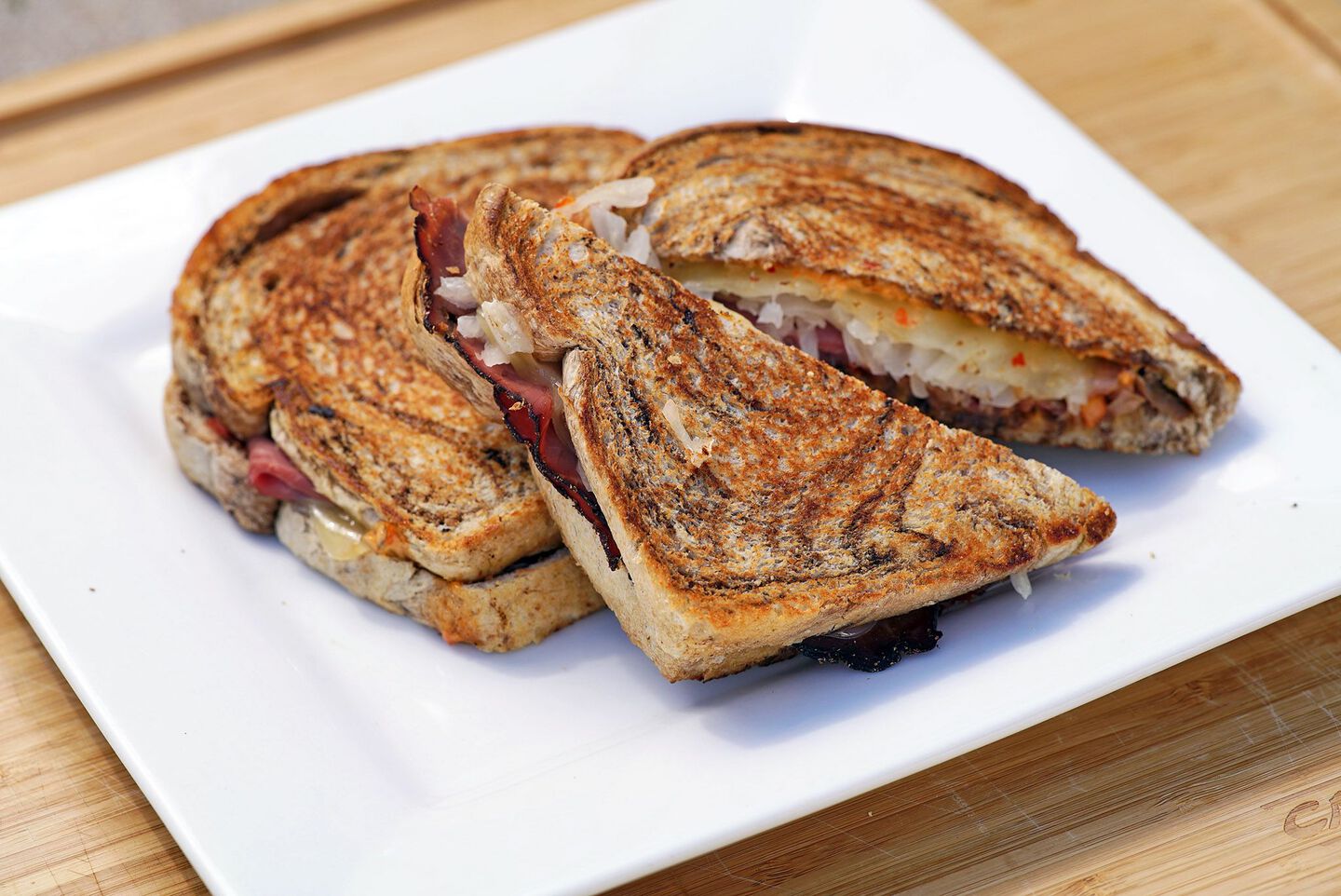 Ingredients
Russian Sauce
1/2 cup mayonnaise
2 Tablespoons chili Sauce
2 teaspoons horseradish
2 teaspoons pickle relish
All Ingredients
2 slices Rye Bread
1 Tablespoon butter, softened
1 Tablespoon Russian Sauce
Corned beef or Pastrami, sliced thin
1/4 cup Sauerkraut, drained
2 slices Swiss cheese, sliced
1/2 cup mayonnaise
2 Tablespoons chili Sauce
2 teaspoons horseradish
2 teaspoons pickle relish
Instructions
sandwich
Step 1
Mix all ingredients for Russian sauce together, set aside.
Step 2
Preheat Flat Top Grill or griddle to medium heat.
Step 3
While your Flat Top Grill or griddle is heating up, spread one tablespoon of softened butter on the outside pieces of the rye bread.
Step 4
Then spread one tablespoon of Russian sauce on each side of the rye bread.
step 5
Place corned beef or pastrami on top of one side of the bread followed by drained sauerkraut, and top with two slices of Swiss cheese. Place second piece of bread on top of the sandwich (Russian sauce side down, buttered side up).
Step 6
Place the sandwich on the grill or griddle and place the Bacon Panini Press or cast iron skillet on top of sandwich and cook until the panini is golden brown and cheese has melted.
Step 7
Serve with a pickle and additional Russian sauce if desired.