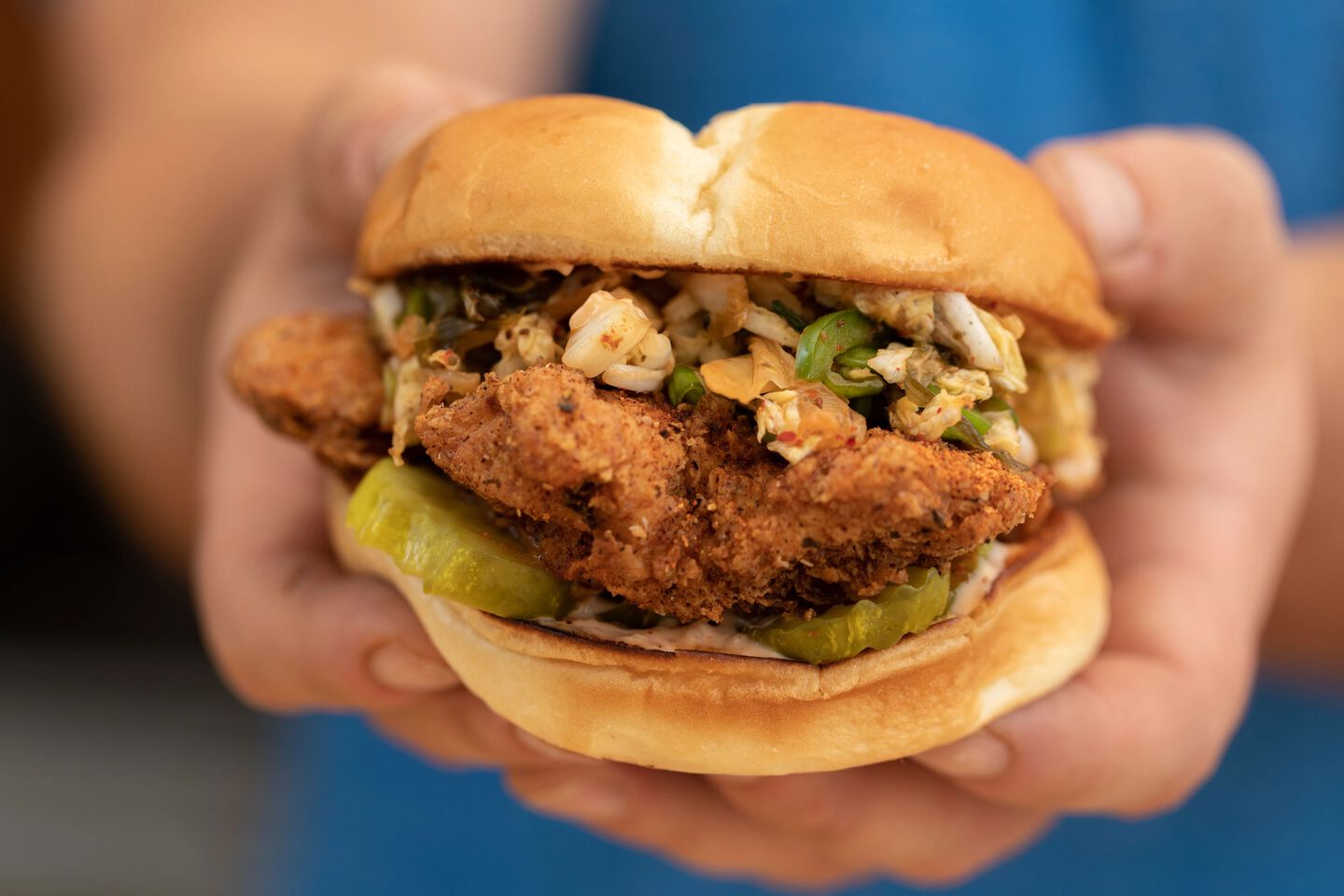 Instructions
The Dredges (Liquid & Flour)
STEP 1
Add the flour, starch, and all the spices into a bowl and whisk together well. (Free of clumps.)
STEP 2
In a separate bowl whisk together the sriracha and the eggs to form the liquid dredge.
The Slaw
STEP 1
Toss all the ingredients together in a bowl and set aside to marinade, allowing the sugar and vinegar to break down the cabbage and vegetables.
HEAT OIL
STEP 2
Once it's reached temperature, toast the buns using butter.
DREDGE CHICKEN
Step 1
Dredge the chicken in the flour. Shake off excess flour.
Step 2
Place in the wet egg mixture. Make sure they are fully coated with egg, but don't leave them in so long that the egg begins to break down the flour underneath it. Lightly tap the chicken on the edge of the bowl to remove the excess egg.
STEP 3
Then place it back in the flour mixture and cover completely with the mix, pressing down slightly getting as much flour to stick as possible. Lift it up and shake it off slightly so the excess falls away.
Step 4
With a Long Handed Skimmer, carefully place the chicken into the hot oil. It should take about 2-3 minutes to cook, take it to 165°F and remove it.
STEP 5
Set on a wire rack over paper towels and allow it to rest for a minute or two before building your sandwich.
Build Sandwich
Step 1
Add a layer of aioli to the top and bottom bun.
Step 2
Place the pickles on the bottom bun.
Step 3
Followed by your chicken.
STEP 3
Top with the slaw and bun.