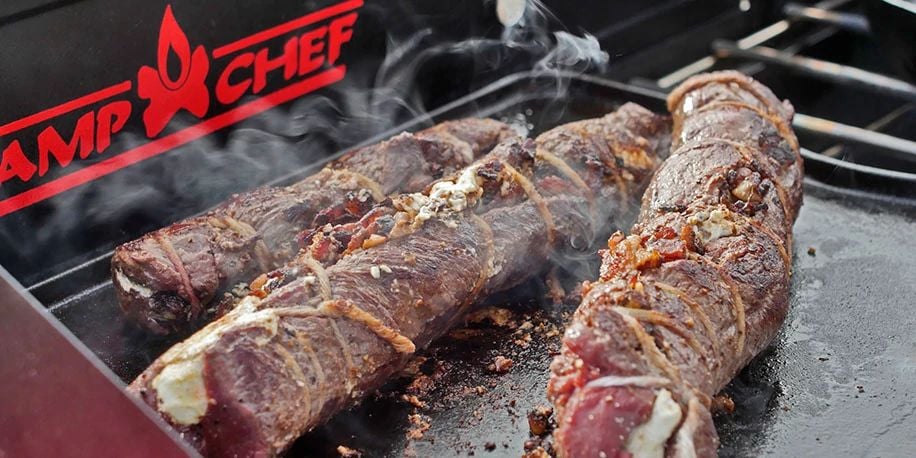 Ingredients
All Ingredients
Backstrap (elk or deer)
Salt
Pepper
Olive oil
1 pound bacon
2 cups mushrooms
1 clove garlic
8 ounces cream cheese
1 cup bread crumbs
Instructions
Backstrap
Step 1
Preheat your cooking system or flat top grill to medium high heat. Trim all silver skin from the backstrap and butterfly lengthwise. Do not cut into medallions.
Step 2
Season with salt and pepper.
Step 3
Chop bacon into ½ inch pieces.
Step 4
Brown in a 12-inch cast iron skillet.
Step 5
Add mushrooms and garlic. Once the mushrooms are cooked, remove from heat.
Step 6
In a medium-size bowl, mix bacon, mushrooms, cream cheese and breadcrumbs.
Step 7
Evenly add stuffing mixture to the butterfly-cut backstrap.
Step 8
Close butterfly cut and tie off with butcher's twine. Brush with olive oil.
Step 9
Grill over medium/high heat until the meat reaches medium rare. For the best taste and texture, be sure not to overcook.
recipes you might be interested in