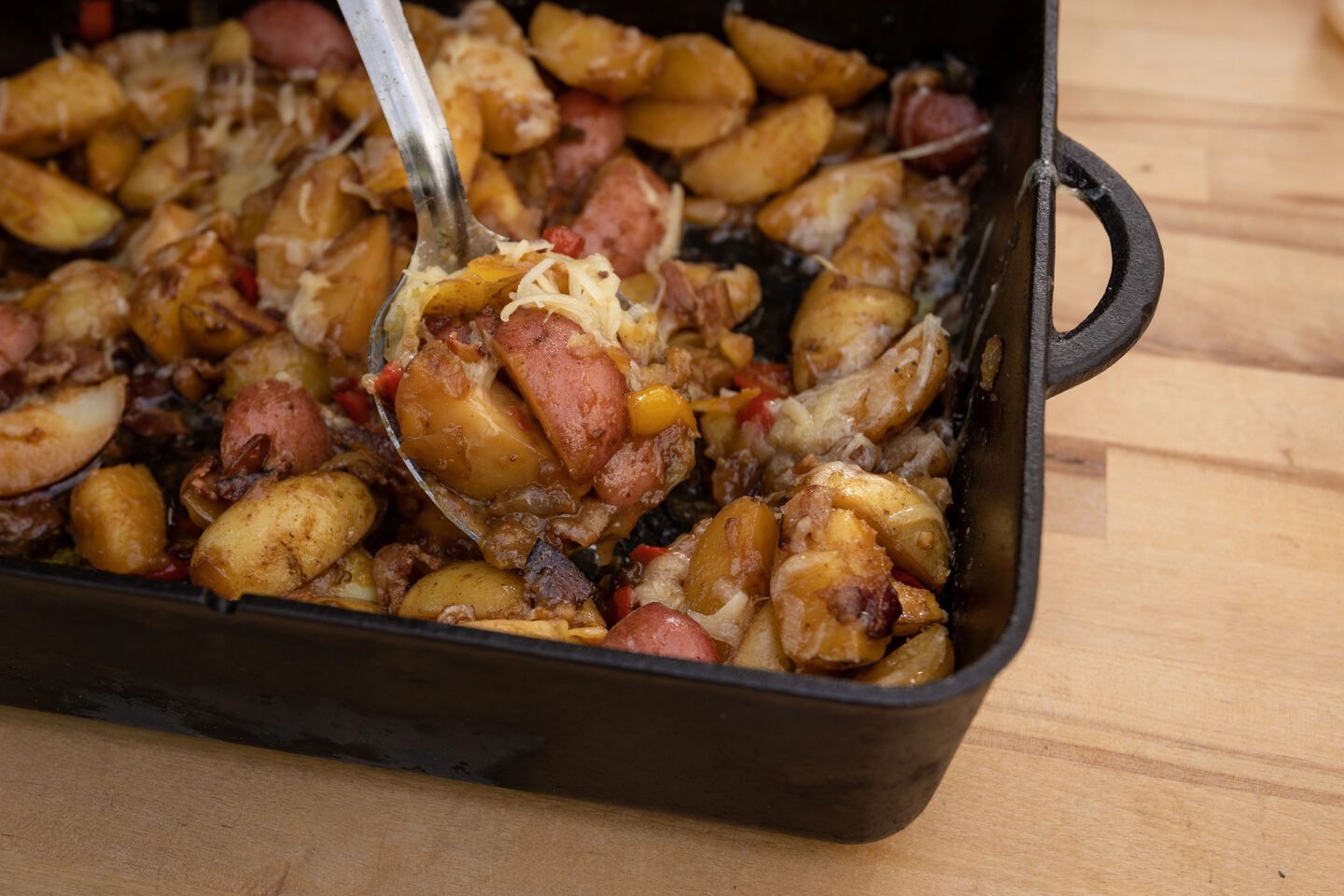 Ingredients
ALL INGREDIENTS
5 pounds of baby potatoes
1 pound of bacon, chopped
2 medium onions, chopped
2 bell peppers red and yellow, chopped
1-2 jalapeños, chopped
8-12 ounces of beer
8 ounces chicken stock
Sharp cheddar cheese, shredded
Salt and pepper to taste
Instructions
Dutch Oven Drunken Potatoes
STEP 1
Preheat pellet grill 350°F. Open slide and grill feature (This can be cooked on any outdoor cooking equipment you desire medium-high heat).
STEP 2
In a 13-inch square Dutch oven cook bacon until browned, add onion and peppers cook until browned, aromatic and flavorful. Leave bacon fat in pan.
STEP 3
Add beer and stock. Add potatoes.
Step 4
Cook at 350°F, or medium-high heat stirring occasionally. Cook until liquid has been reduced to a thick sauce around a 1/4 cup should remain, potatoes should be soft and tender.
Step 5
Stir add salt and pepper to taste. Top with cheese if desired and serve.
RECIPES YOU MIGHT BE INTERESTED IN