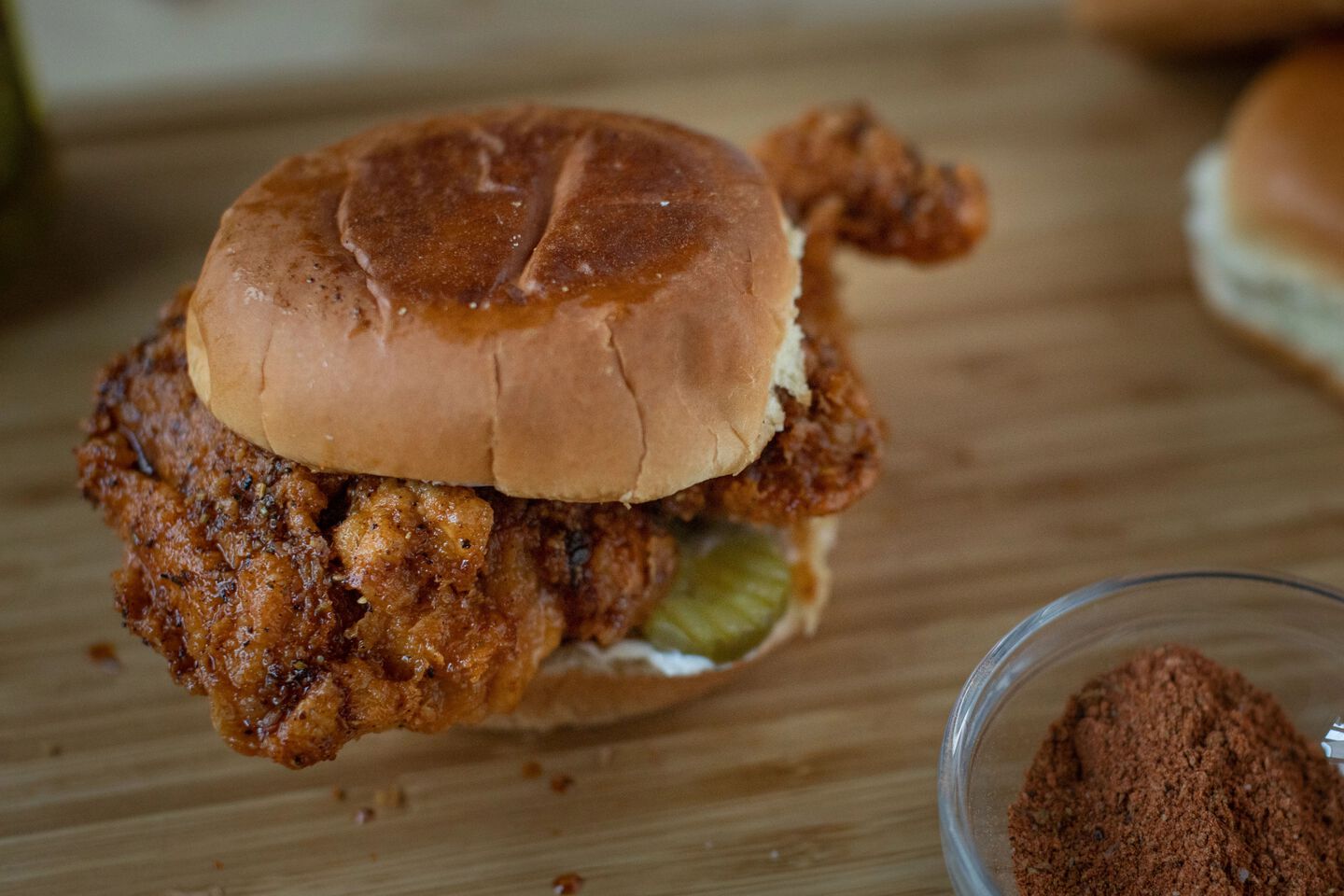 Ingredients
Nashville Hot spice rub
3 tablespoons smoked paprika
3 tablespoons cayenne pepper
2 tablespoons garlic powder
1 tablespoon ground yellow mustard
1 tablespoon onion powder
1 tablespoon black pepper
1 tablespoon salt
1 tablespoon brown sugar
1 teaspoon ancho chili powder
1 teaspoon guajillo chili powder
1 teaspoon chipotle chili powder
1 teaspoon thyme
1 teaspoon cracked fennel seed
1 teaspoon marjoram
1 teaspoon mexican oregano,
1 teaspoon habanero powder
1 teaspoon ghost pepper powder
All Ingredients
Nashville Hot Spice Rub
6 Boneless skinless chicken thighs
6 eggs, beaten
Buns for the sandwiches. Or glazed donuts
Mayonnaise
Dill pickles
Oil or shortening for frying.
4.5 cups AP flour
Butter for toasting the buns
Instructions
Spice Rub
Step 1
Mix together your spice rub.
Step 2
Once that's finished, mix 1 tablespoon of the rub for every 1.5 cups of flour. For this recipe that will be 4.5 cups of flour and 3 tablespoons of the rub. Set the dredge aside in a bowl.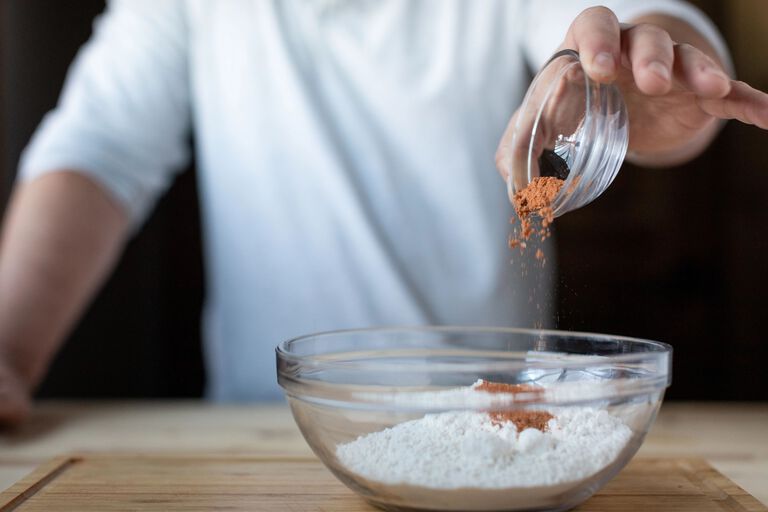 Chicken
Step 1
Beat up 3 eggs with a small splash of water and set aside in another bowl.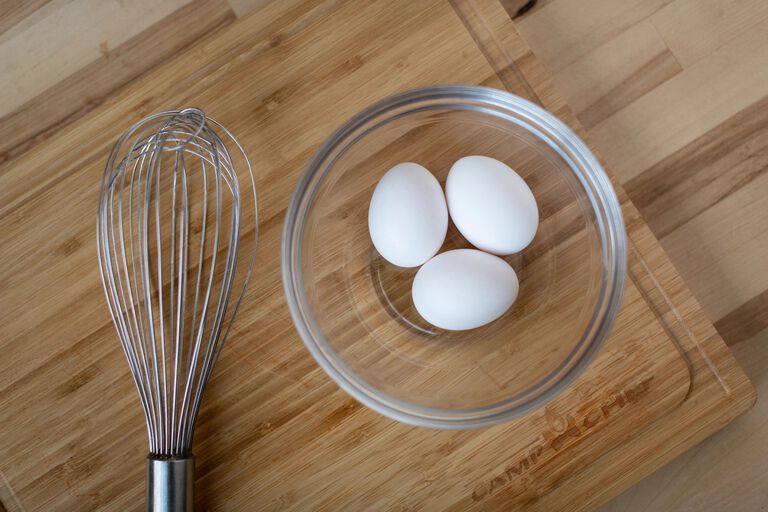 Step 2
Turn your oil on and get the temperature up to 350°F.
Step 3
Toast the buns. If your butter is soft you can spread it directly on the bun and place the bun on the flat top or pan to toast up. If your butter is cold, add it to a warm pan and place the bun on top of the melted butter. Either way works as long as the bun is toasting up.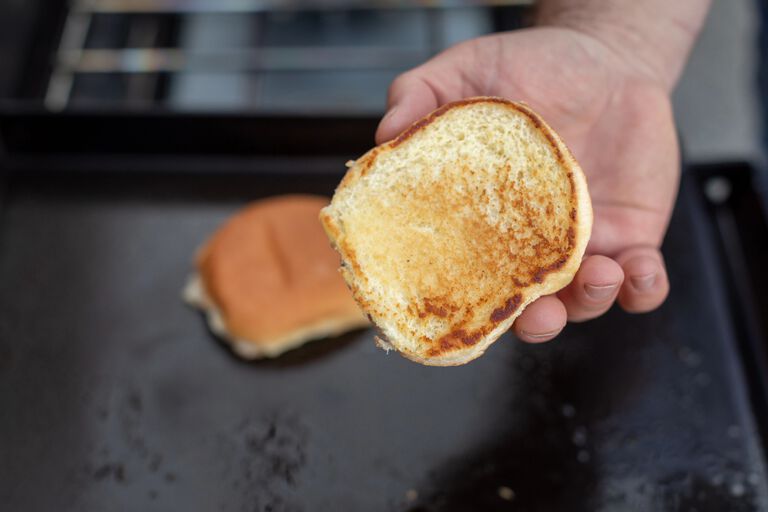 Step 4
As the buns are toasting, take your untrimmed boneless skinless chicken thighs and place them in the flour dredge, be sure to coat them completely with the flour mixture. Tap off the excess and place the dredged chicken into the egg wash, ensuring it covers the flour completely.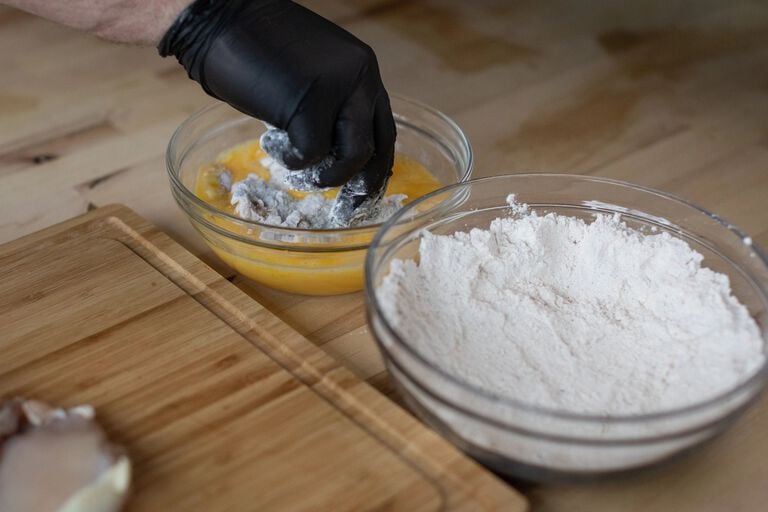 Step 5
Now place the egged chicken into the flour again, re-coating for that extra crispness. Tap off the excess again and place the chicken into the 350°F oil, laying it away from you as to not splash yourself.
Step 6
Allow it to fry for 3-4 minutes until it reaches 165°F internally and remove it and allow it to rest on a rack.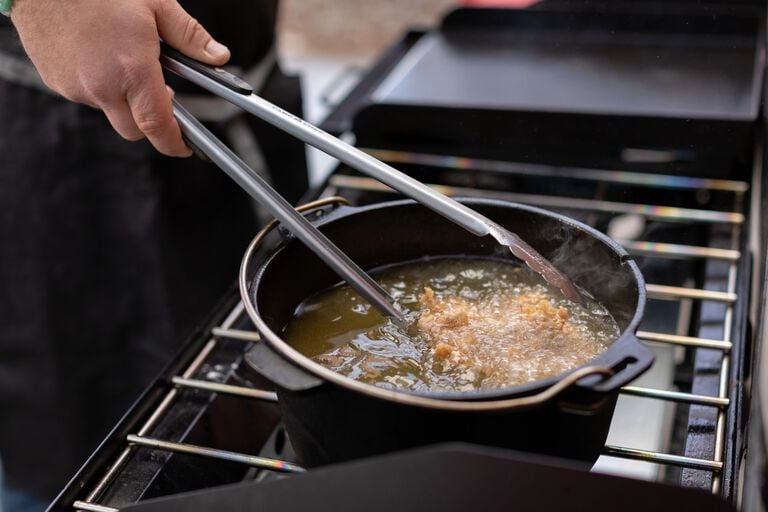 Step 7
Lay out your toasted bun and spread a little mayonnaise over the top and bottom to keep the bun moist and juicy.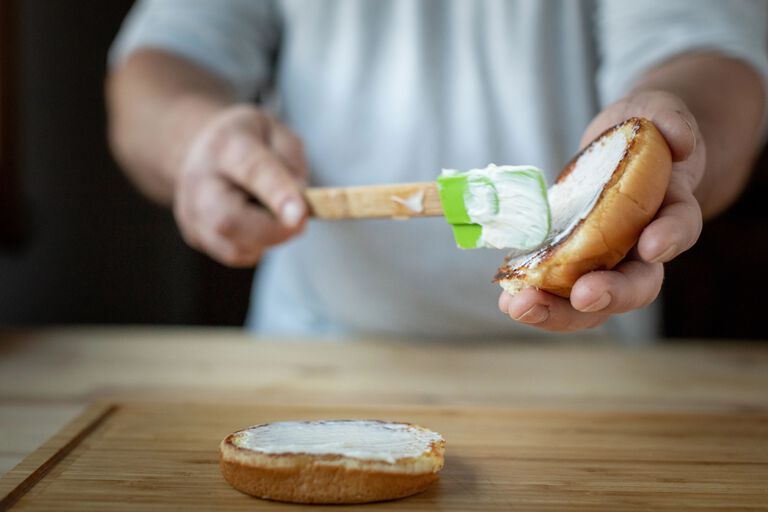 Step 8
Place 3-5 pickles on the bottom bun and lay the fried chicken over it.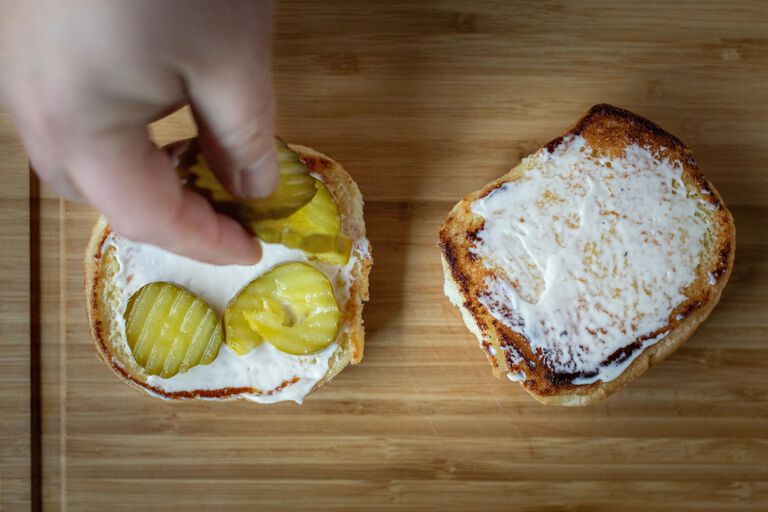 Step 9
In a new bowl add about 1 tablespoon of the Nashville Hot spice mix, then adding a little at a time ladle about ¼ cup hot frying oil into the bowl of spices and mix it up. Use a basting brush to paint the hot oil over the fried chicken on the bun, allowing it to drip and run over the chicken and bottom bun. Add the top bun and enjoy an amazing chicken sandwich.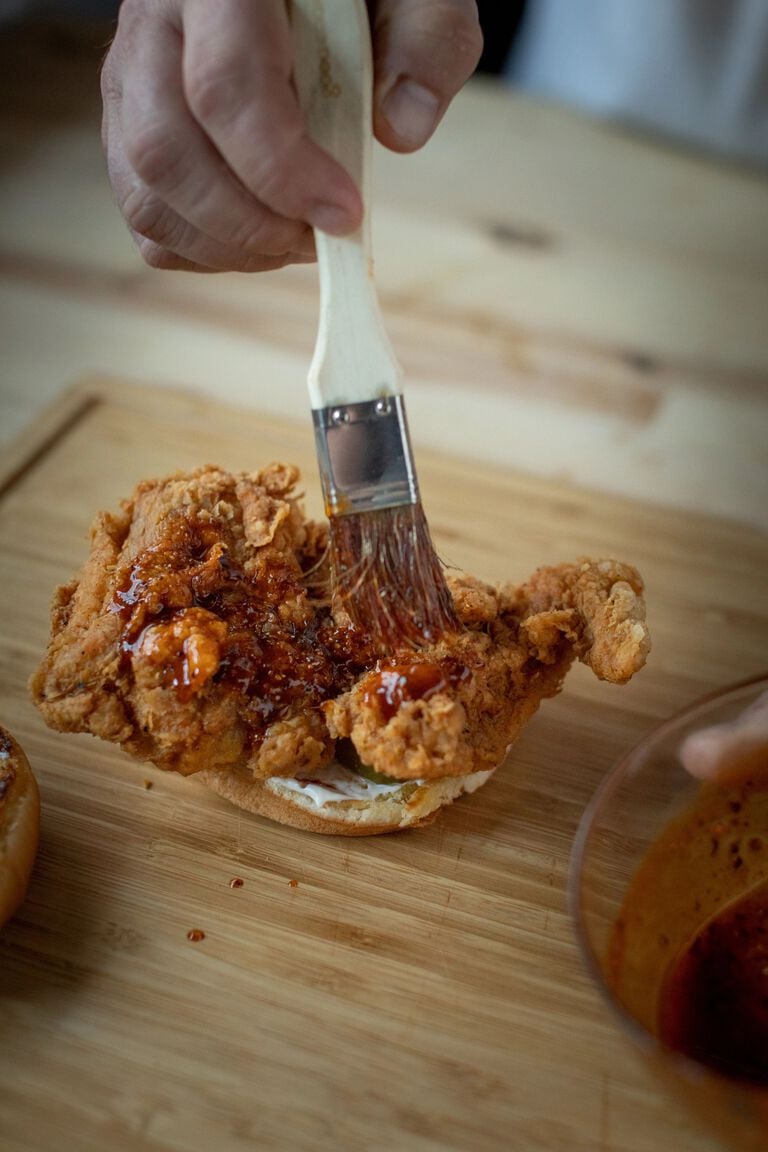 RECIPES YOU MIGHT BE INTERESTED IN