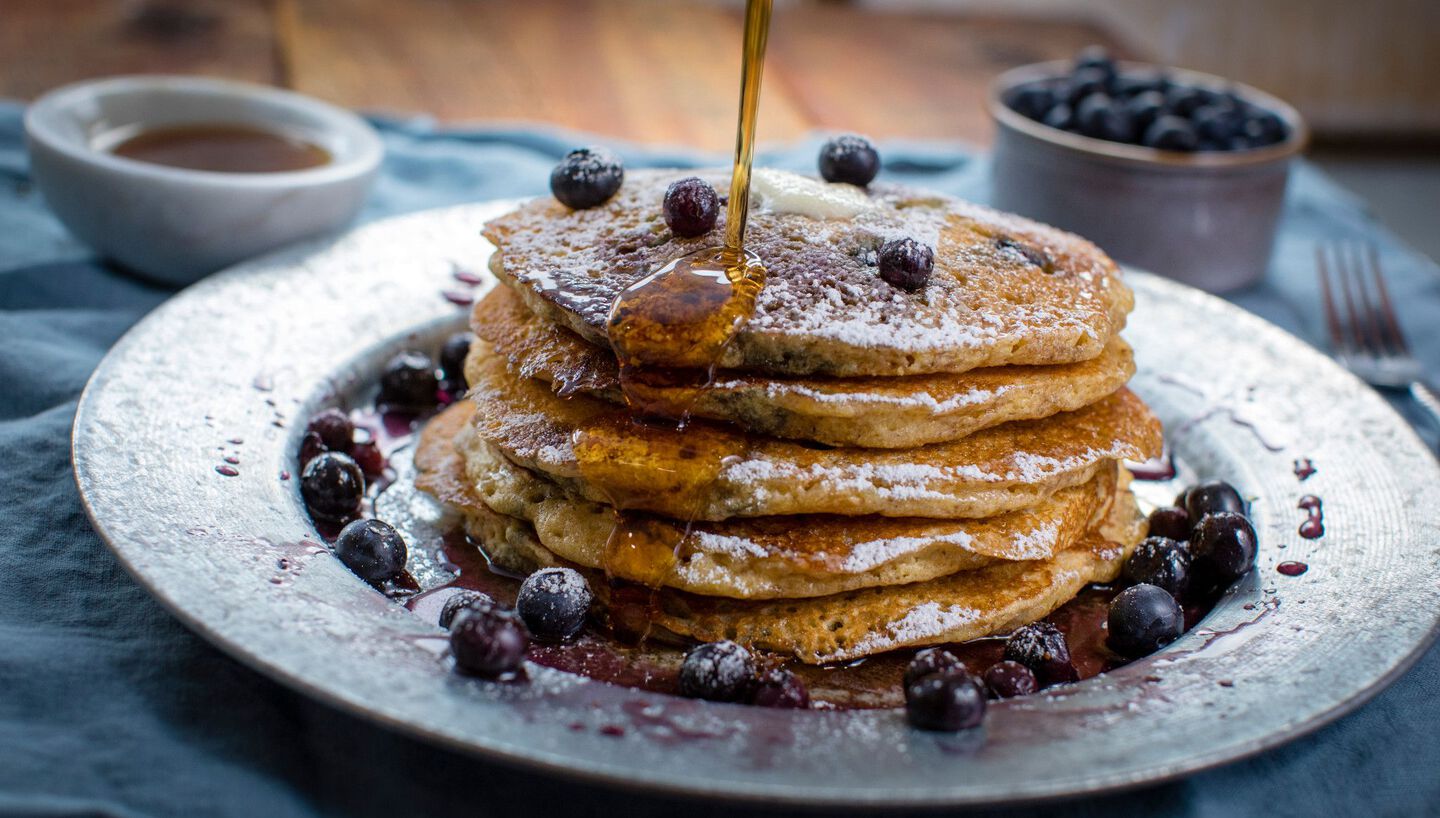 Ingredients
All Ingredients
2/3 cup flour
2/3 cup wheat Flour
2/3 cup cornmeal
2 teaspoons baking powder
1 teaspoon baking soda
3 Tablespoons sugar
2 large eggs
2 cups buttermilk
4 Tablespoons butter, melted
1 lb fresh or frozen blueberries
Maple syrup
Instructions
Pancakes
Step 1
In a medium sized bowl mix flour, wheat flour, cornmeal, baking powder, baking soda, and sugar.
Step 2
In a small bowl, blend eggs, buttermilk, and melted butter.
Step 3
Stir the wet ingredients into the dry ingredients with a spoon, just until moistened.
Step 4
Heat up a griddle or cast iron skillet on medium to high heat. Melt some butter on the griddle then pour 1/4 cup batter onto the griddle or skillet. Add 6-8 blueberries on top.
Step 5
When bubbles form on the edges, turn the pancake over and cook the other side until golden brown. About 1-2 minutes.
Step 6
Serve hot with maple syrup and whipped cream.
Step 7
To dress up the maple syrup and enjoy a double dose of berries in a saucepan, gently simmer 2 cups blueberries with 1 cup maple syrup until the berries start to release their juices, about 5 minutes.