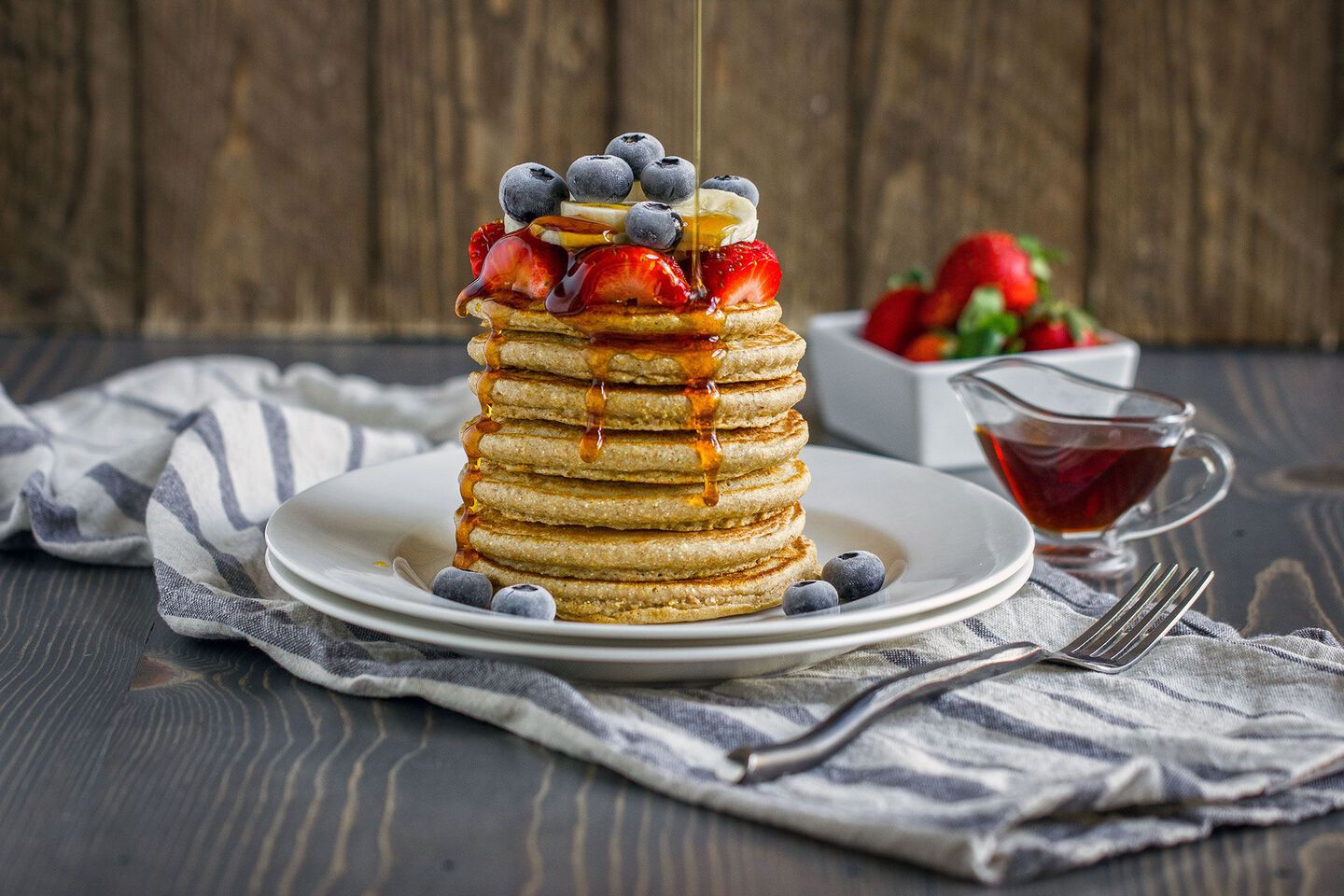 Ingredients
All Ingredients
1 cup all-purpose flour
1 scoop MRM Vanilla Whey Protein
1 large egg
1 teaspoon baking powder
1 cup almond milk
1 teaspoon vanilla extract
1 teaspoon sugar
Fresh fruit (optional)
Syrup (optional)
Instructions
Pancakes
Step 1
In a mixing bowl add all of your ingredients and whisk until smooth.
Step 2
Heat your griddle on medium heat and spray with nonstick cooking spray.
Step 3
Once your griddle is hot pour about 1/4 cup of mix per pancake.
Step 4
When you start to see some bubbles, give them a flip (about 1 minute per side).
Step 5
Top with fresh fruit and syrup. Enjoy!