You can expect a wave of excitement when dad opens any gift from Camp Chef. But, to keep things simple we've got few gift ideas—tailored for any type of dad—that will be sure to knock this year's Father's Day out of the park.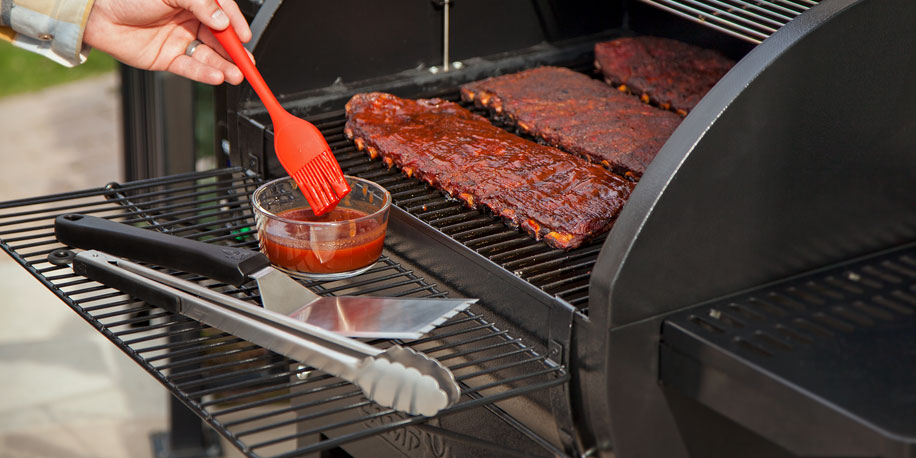 Buy dad a pellet grill this Father's Day and he'll be smiling for years to come. The possibilities are endless with over 10 different pellet grills in a variety of sizes and colors. Smoke wings, ribs, vegetables, steak, and more all on the best pellet grill in the industry. Take it from us, Camp Chef pellet grills smoke the competition with added features like Ash Kickin' Cleanout, Slide and Grill technology, and convenient sear box.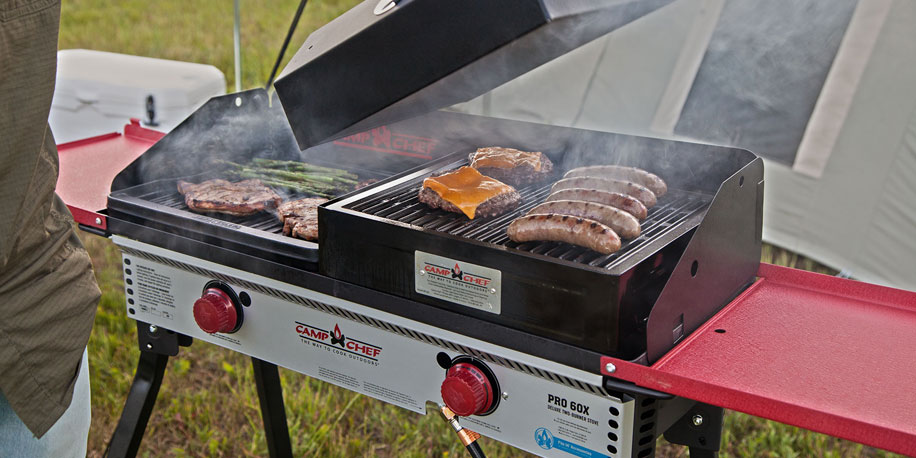 Part of our 14-inch cooking system family, the Pro60X stove system is not only practical but oh, so much fun. It's packable, portable, and easy to set up. If your dad loves to tailgate, hunt, or camp then he needs a trusty stove system. Built around a sleek design, two powerful 14-inch burners allow for the addition of Camp Chef compatible accessories. Pictured:
BBQ Grill Box 100
 and
Reversible Grill/Griddle
.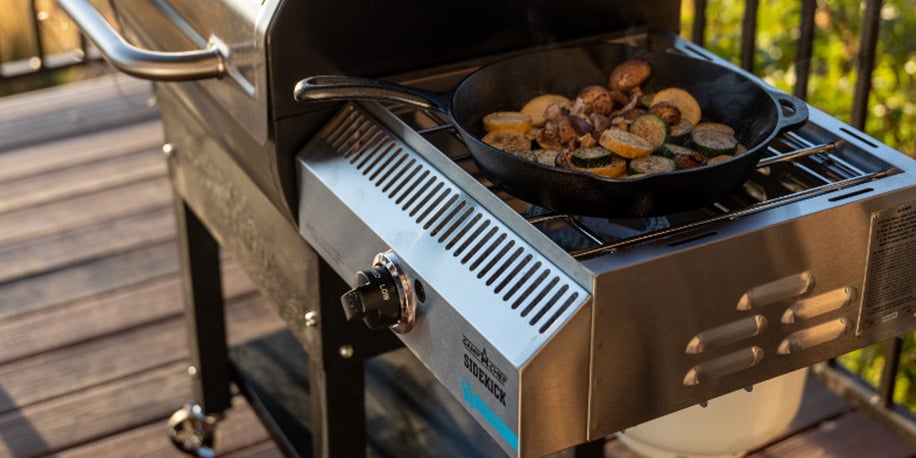 If your dad already has a pellet grill and a number of 14-inch accessories from his 14-inch cooking systems, then he NEEDS the Sidekick. The Sidekick attaches effortlessly to your dad's Camp Chef pellet grill and works as a cooking companion. Add a pizza oven or grill box to your Sidekick–how about a pot or cast iron piece–the Sidekick allows for it all.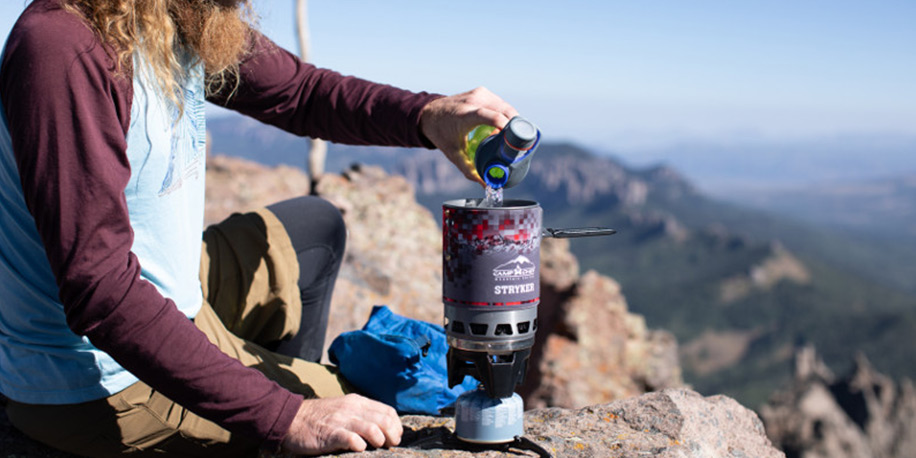 Does your dad live and breathe the great outdoors? Give him the gift of a powerful, yet durable compact stove. The Stryker 200 Multi-Fuel Stove weighs less than 20-ounces and runs on both isobutane and propane fuel sources. Make his day even better by adding in the Stryker Pot Support Adapter and the Mountain Series 4-Piece Cook Set. He'll never have a better cook in the wilderness.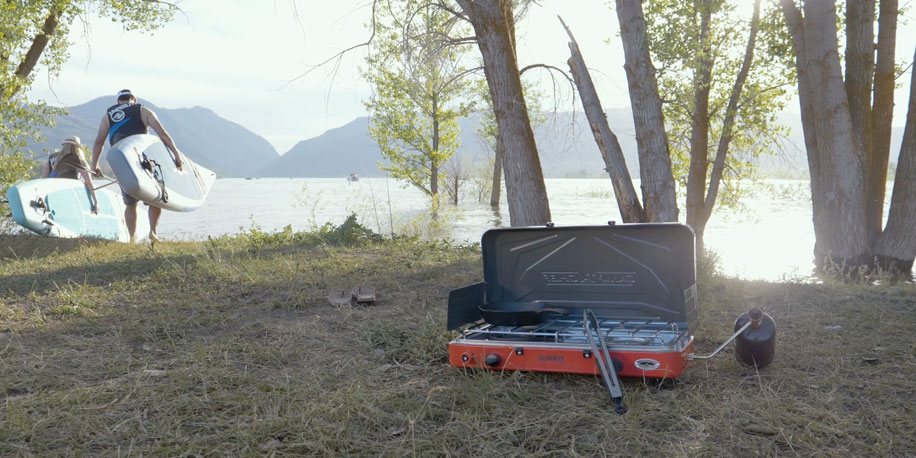 The name of the game is camping, and dad is the star player. Sound familiar? He needs a more extensive way to cook at the campground. The Summit Camping Stove features adjustable feet so that breakfast can be served on a camp table or on a log just outside your tent. The cooking grates are sturdy enough to hold pots, pans, and skillets—making limited menu options a thing of the past.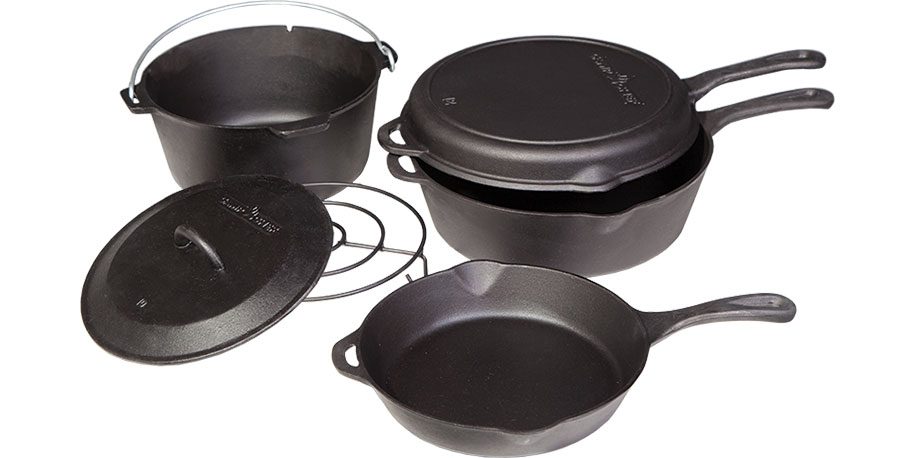 If there's one thing we are sure of it's that everything tastes better when cooked in cast iron. This 6-piece set is nothing but the essentials for cast iron cooking. Coated with Camp Chef's True Seasoned Finished you'll be sure to get the perfect cook every time.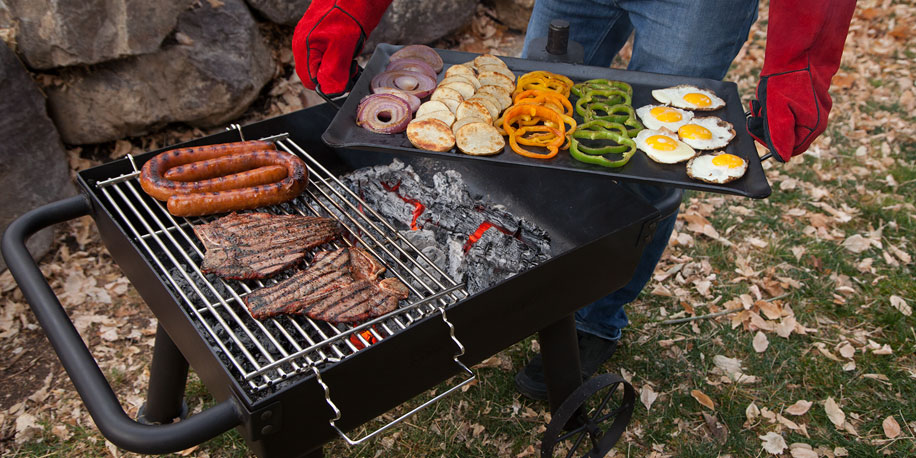 The Wood Fire Cook Wagon is a gift made for the dad who enjoys a classic over the fire cook. The included steel griddle and grill grates allow dad to get creative by expanding the camping menu. Breakfast, lunch, or dinner—the Wood Fire Cook Wagon's got you covered in more ways than one. Keep the party going all night long—it's dual purpose can also be used as a wood fire pit during those chilly evenings What Camp Chef item will your dad get this Father's Day? Let us know in the comment section below!