Don't be fooled by its size; the Summit Two Burner Camping Stove packs a lot of power under the hood. Two high-pressure 20,000 BTU burners pump out all the heat you'll need for your outdoor cooking, whether you're going solo or bringing the whole family. Fire up quickly and easily with the matchless ignition system, and take the camp stove anywhere with a locking lid and carry handle. The nickel-coated steel cooking grate is strong enough to hold your pots, griddles, and skillets. Now with adjustable feet to make getting that level cooking surface even easier. In short, the Summit has what you need to face the day, whether you're tailgating, fishing, camping, or more. Add it to your outdoor cooking collection now.
Multimedia
Features
Two 20,000 BTU burners
Three-sided wind barrier
Fully adjustable heat-control dials
Matchless ignition
Stainless steel drip tray for easy clean up
Powerful burners fight windy conditions
Emergency preparedness recommended
Convenient carry handle
Adjustable feet for easy leveling
Regulator adaptor for a 1-lb. propane cylinder included (can be adapted for use with standard bulk tanks using
Specifications
Dimensions: 13.5" L x 23.5" W x 4" H
Cooking Surface Dimensions: 10.5" L x 20.5" W
Total Output: 40,000 BTU/hr
Weight: 12 lbs.
Warranty: One year
REVIEWS
Summit Two Burner Camping Stove
is rated out of
5
by
15
.
Rated

5

out of

5
by
Chief Cook
from
Super pleased!
We are full-time RVers and needed an outdoor stove/grill that would stand up to constant use, is easy to pack away and set up, and flexible enough to handle anything I want to cook on it. It also had to replace our old, worn out, clunky and dirty gas grill. It excels on all accounts. This stove is very easy to light, and to modulate the temp as high or as low as I need it. I can not only cook in pots and pans, but I laid a loaf of sweet rolls in foil in a pan and set it on the burner. It warmed the loaf without burning the bottom! I can do everything I did on my grill, but don't have a messy bottom area to clean up. I love that it is very light. I got the carrying case, which makes it a breeze to bring along. I would DEFINITELY buy this again!!!
Date published: 2018-05-16
Rated

4

out of

5
by
Son of Aloy
from
It's got the power! Wish it had a tank shut off valve
Got this to replace an competitors model that I bought back in the 80's this stove has a lot more power than that old thing did. You will want to watch how high you have it if you are using a small pot because it has the ability to over heat the pan if you don't pay attention. This stove is the bomb. One thing I miss is the flexible hose with a tank shut off that my old unit had. This stove you have to unscrew the tank after you use it. Not that big of a deal just an adjustment. I would recommend this to a friend.
Date published: 2017-06-09
Rated

5

out of

5
by
Camping_Scotty
from
Best two-burner stove ever!!!
My family has been a fan of the other popular brand, but after reading reviews on their newer stoves I was not thrilled. So when I saw how highly rated this was on multiple sites and it was on sale at REI I took a chance. I am a huge fan now. This stove is amazing I was able to boil several gallons in mere minutes and cook food quicker than that other "guy". The BTUs on this thing is higher than most kitchen stoves I have seen. Does not disappoint.
Date published: 2017-08-26
Rated

5

out of

5
by
Josh
from
Camping just got easier
It has been about a month since I picked up this stove and I am thrilled that I did. I picked this one over competitors because of the twist ignition rather than other push options. I have had problems in the past with push ignitions moving the stove and pouring hot liquid all over the place. The speed that this heats water is great. The fuel line seems to flop around a lot but the textured pattern on the fuel line makes screwing it in much easier.
Date published: 2017-06-09
Rated

5

out of

5
by
Sam
from
Wow this thing is good
I was looking for a replacement for my old stove that was no longer working. After research I picked this stove. This stove was better than I expected. I have a 17,000 BTU stove in my kitchen and this thing boils water even faster than that will. It is nice on the fuel and doesn't burn through it too fast. The compact size makes it great.I have even used this in the backyard to make dinner outside.
Date published: 2017-06-09
Rated

5

out of

5
by
RovinTrovon
from
Price is a little more but worth it.
When I got this as a present I was supper pumped. It has all the power you could ever need to cook what ever you want. I can boil water in less than two minutes. Wind guard locks into place. Has a built in handle that is hard to see in the pictures. I have been using stoves like this all my life and this is the best I have used. This is the best product of its kind.
Date published: 2017-06-09
Rated

5

out of

5
by
Jon
from
The Everest by Camp Chef improved?
To be honest I own the Everest stove not the Summit but it appears to be very similar. I love my stove. The ignition works great, but the best part is the amount of heat it puts out. Cooking on this is so easy. The first time I used the adapter for the 1 lb. tank I had a hard time but it seems that it just needed some breaking in and gets better each time I use it.
Date published: 2017-06-09
Rated

3

out of

5
by
JaimesBigTrip
from
Value for Cost is Lacking
To preface, we have been using this stove over the last 8 months on a road trip and we have cooked at least 150 meals on it. Certainly packs a punch and overall a nice stove to use but the build quality is just lacking for such an expensive stove. They went with cheaper non-stainless steel hardware on the hinges and screws; as a result, the hinges have rusted out and leave rust streaks ever time we put it away. I like the rotating striker concept but it is difficult to use with wet hands. The addition of a flange to the striker would make it much easier to operate. Additionally, one of the two hidden nuts for the striker fell off within the first month of use so it is now half attached. Finally, after about 4 months of riding around in our truck the wire connectors from the striker unit to the burners started coming loose forcing us to pull the thing apart or just use a lighter. For $139 I expect something bombproof and this stove is just not that.
Date published: 2018-05-03
QUESTIONS
What's the difference between he summit and the Everest. Which one has a stronger lid.
Good morning I have model MS2HPR stove do I need to use a regulatory when i use a std propane tank? thank you
I need a .pdf copy of the instruction booklet for my new Summit stove & couldn't find it on the website--please advise! Thanks!
RELATED BLOG POSTS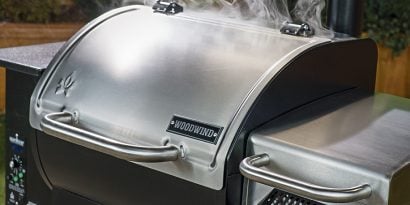 (3 Comments)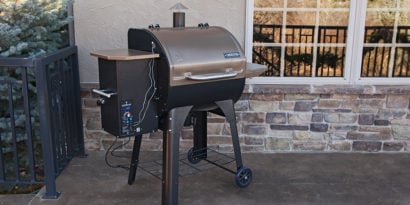 (1 Comment)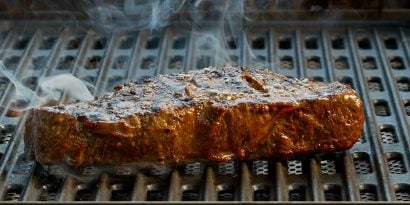 (2 Comments)