For over 25 years, Camp Chef stoves have given you the power you need to cook like a pro wherever you go. Thanks to a completely new design, the Pro 60X is raising the bar again. With two 30,000 BTU burners, matchless ignition, and a three-sided windscreen, cooking outdoors has never been easier. You can create culinary masterpieces wherever you go with all the mix-and-match 14" accessories. Munch on pizzas at the campsite, grill steaks in the backyard, fry bacon at the tailgate party, and more. New features such as two side shelves that fold down, built-in leg levelers, and convenient folding legs put the Pro 60X at the top of its class, giving you a cooking experience unlike any other. Add this stove to your outdoor kitchen today.
Multimedia
Features
60,000 BTU total output
Adjustable heat-control dials for precise cooking
Matchless ignition
Three-sided windscreen
Folding side shelves
Deluxe folding legs
Adjustable leg levelers for uneven ground
Steel handle on back of stove for easy transport
Specifications
14" x 32" cooking grate
448 sq. in. cooking surface area
Height: 32"
Weight: 48.5 lbs.
Fits RCB60 Roller Carry Bag
Downloads

PRO60X Instruction Manual
REVIEWS
Pro 60X Two-Burner Stove
is rated out of
5
by
1
.
Rated

5

out of

5
by
BamaGrillMaster
from
Highly Recommend!!!
I was impressed with this stove right out of the box! No assembly required, it was ready to go. I also love all of the accessories that you can purchase to go with it. I have the Pizza Oven which did extremely well with, a Grill Box, Griddle and various cast iron that I use on it. The folding shelves make life a lot easier. And the Leg Levelers are a Game Changer! Not to mention the the push button ignition, so not lighters or matches. So anyone looking for a highly quality Camp Stove, this is the ticket! I look forward to many years worth of cooking on this Bad Boy! Thanks CampChef for a Great Product!
Date published: 2017-08-16
QUESTIONS
I'm looking for an outdoor stove/burner that's natural gas. Can these be converted or do you have some that are natural gas connection?
All of our low pressure stove can be converted to natural gas.
Date published: 2018-04-18
I need to buy a cook stove that I can connect to the quick disconnect propane outlet on my motorhome. Can the PRO60X be converted to do this?
Thank you for your question. Yes, you can use this stove with your RV quick connect system. If you do not already have a hose for that you would need the RVHOSE. Here is a link to that, https://www.campchef.com/rv-connection-hose.html
Date published: 2018-02-27
What are the overall dimensions when everything is folded in?
Hello, We will be happy to answer your question. The dimensions of the stove all folded up are 34.5" x 16.5" x 10.5".
Date published: 2018-02-14
Is it possible to get a new igniter for one of the burners? One of them went out on it but the other one still works.
Hello Bethany, Thank you for reaching out to us. Yes you can call into customer service @ 800-650-2433 and order a new valve w/ igniter ( part # PRO-2 ) for the one that has stopped working. Please let us know if you have any further questions. Have a great day! Camp Chef
Date published: 2018-02-09
Did the price of the pro 60 increased?. A few days ago it was $ 199.99?
Hello! It looks like the pricing for the Pro 60x has always been $229.99 https://www.campchef.com/camp-chef-pro-60x-two-burner-stove.html Maybe that pricing was found on our dealer websites. Let us know if you have further questions and have a wonderful day.
Date published: 2018-02-08
Are the burners aluminum or cast iron?
Hello! The burners for the Pro60x are cast aluminum burners. Please let us know if you have further questions, we are happy to help!
Date published: 2018-02-08
Is there an adapter to power this off of 5lb propane tanks
Hello, Thank you for reaching out to us. You will not need an adapter to use a 5lb propane tank, the regulator that comes with it will work. Please feel free to contact us with any further questions. Have a great day! Camp Chef
Date published: 2018-02-08
Can we get the Black knobs for the Pro60X?, I don't like the red knobs. I like the black knobs like on the DB60D but nobody has them. Cabelas say they have them in stock, but when you get there it turns out to be the Pro60X
RELATED BLOG POSTS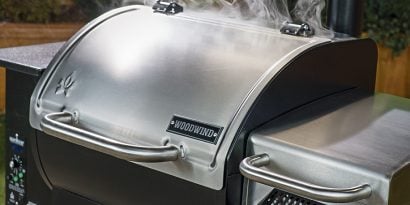 (3 Comments)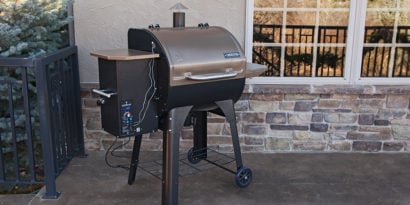 (1 Comment)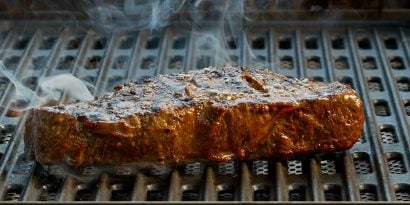 (2 Comments)