The Sidekick is just that—your pellet grill's powerful partner in cooking crime. The propane powered, single burner accessory easily attaches to most Camp Chef pellet grills. It's designed to give you VersaGrillity™ as one of Camp Chef's 14-inch cooking systems, meaning you can add a griddle, grill, artisan oven, stock pot, and more. The Sidekick has 30,000 BTU and is perfect for searing. Grilling now has more options and greater convenience with the Sidekick.
You'll be cooking in no time with the included pre-seasoned steel griddle. Discover the endless menu possibility found in your Sidekick.
As seen on Popular Science's 100 Greatest Innovations of 2018.
Multimedia
Features
Compatible with most Camp Chef 14 in. accessories
Includes Professional Flat Top Griddle with ready to cook True Seasoned Surface (SG30)
Includes propane tank holder
Mounts to full-sized Camp Chef pellet grills, 2016 and newer
30,000 BTU cast-aluminum burner
Grease Management System
Matchless ignition
Fully adjustable heat-control knob
Wind Baffled Technology
Has the ability to bake, sear, boil, sauté, braise, grill, etc. (accessories sold separately)
Fits under patio cover
Fitment
SmokePro DLX 24 Pellet Grill, PG24
SmokePro SE 24 Pellet Grill, PG24SE
SmokePro XT 24 Pellet Grill, PG24XT
SmokePro SG 24 Pellet Grill, PG24SG
SmokePro STX 24 Pellet Grill, PG24STX
SmokePro LUX 36 Pellet Grill, PG36LUX
SmokePro SGX 36 Pellet Grill, PG36SGX
Woodwind Classic Pellet Grill, PG24WWS
Woodwind Classic Pellet Grill with Sear Box, PG24WWSS*
Woodwind SG Pellet Grill with Sear Box, PG24SGWWSS1*
*units with a Sear Box
Specifications
Cooking Area Dimensions: 14 in. x 16.5 in.
Total Surface Area: 231 sq. in.
Total Output: 30,000 BTUs/Hr. Burner
Overall Height: 6 in.
Overall Weight: 32.5 lbs.
Griddle Weight: 16 lbs.
Sidekick Weight Capacity: 40 lbs.
Overall Unit Dimensions: 18 in. x 20.5 in. x 6 in.
Propane tank not included
Downloads

PG14 Instruction Manual
REVIEWS
Sidekick Grill Accessory
is rated out of
5
by
18
.
Rated

5

out of

5
by
Rick Rocker
from
The only addition you need for your Woodwind SG!
I really liked the idea of the sear box, but after using this you can get better results and you have way more versatility. The Grill Box accessory will act as a sear box, the Side Kick has a larger burner and using the thermometer on the grill box gives you more control over your cooking. Add the Artisan Outdoor Oven and you have outfitted your Woodwind to the greatest outdoor cooking potential on the market. I have a very nice wood-fired pizza oven, but I don't always want to fire it up just to do a few pizzas. The included griddle is of course Camp Chef quality and rounds off the package making the picture complete. Being a retired chef and former contractor, I only buy the very best and this set up is clearly it. I do have an amazing chef quality kitchen, but even living at 9000 ft elevation in the Rocky Mountains I haven't cooked one meal inside since I made this purchase!
Date published: 2018-10-07
Rated

5

out of

5
by
KW74
from
Awesome accessory!
I bought this for my Woodwind and used it with my Deluxe Grill Box that I already had for my 2 burner stove. I was able to make amazing burgers for my wife and they even had nice sear marks. I was smoking a brisket for the next day at the same time. I love the versatility this burner adds to my smoker. Keep up the great work Camp Chef!
Date published: 2018-09-11
Rated

3

out of

5
by
JRTIPP
from
Hard to light.....
just received my Woodwind SG with the attached sidekick...it says to install these leveling screws, which I did....turned all the way in..unit is not level. The burner does not light, when using the igniter\gas knob.....it tries, but seems like propane is coming out too fast. Having to manually light is no biggie but for what this combined unit cost.....this should not be a problem.
Date published: 2019-03-29
Rated

2

out of

5
by
Finski
from
Less than happy
The screws that were provided did not line up very well in the holes and the threads on the screws were off, making it impossible to screw in all the way. The ignitor also rarely lights the burner without the assistance of a separate lighter.
Date published: 2019-06-30
Rated

5

out of

5
by
rsmith
from
Love it!
This has been a great addition to my pellet grill and allowed me to ditch my Weber and pizza oven, making my patio less messy. Converted to natural gas, which was a little convoluted, but everything works. Would be great if they offered it already converted for natural gas.
Date published: 2019-06-10
Rated

5

out of

5
by
Steves Grill World
from
The addition of the sidekick will amaze you!!
The sidekick is a great addition to the grill! With the sidekick you can use the griddle, just the burner with a pot. You can add a pizza oven. Or add more grill space!! The sidekick is an awesome addition to an already great grill!!
Date published: 2019-12-12
Rated

4

out of

5
by
BillyM
from
Sidekick works well. Heavy cast griddle. Will be making a metal cover for it though, someplace to use as a work station / place to set tray and utensils.
Date published: 2019-07-24
Rated

5

out of

5
by
Darron
from
Life just got easier.
Easy to install and super convenient for my outdoor cooking. I like how many accessories I can use. Two thumbs up. This makes my grill so user friendly.
Date published: 2020-01-09
RELATED BLOG POSTS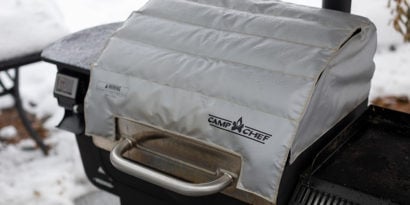 (4 Comments)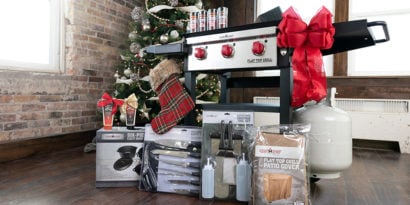 (8 Comments)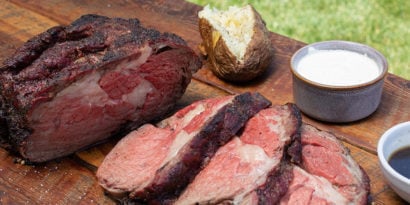 (4 Comments)