What a year 2018 has been. Since then we've launched 16 new products, composed 18 blog posts, and ate our way through 120 new recipes. Crazy, right? Our 50 recipes from 50 states campaign put us on the map—pun intended! So, in honor of the turn of the New Year we wanted to pay tribute to your favorite recipes from 2018. Camp Chef crafted, customer curated.
1. Homemade Jerky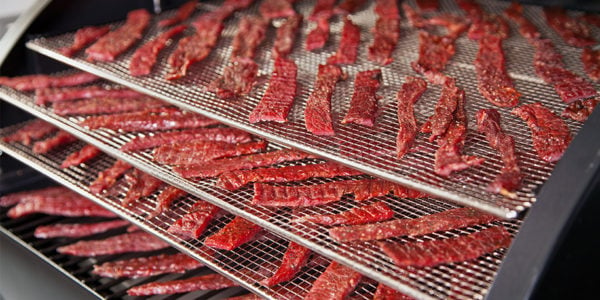 Collectively, your most viewed recipe this year was a throwback to 2016. Once you make your own batch you'll never go back to store bought jerky. The short ingredient list is perfectly proportion. A little sweet, a little salty, and a whole lot of savory.
2. 3-2-1 Ribs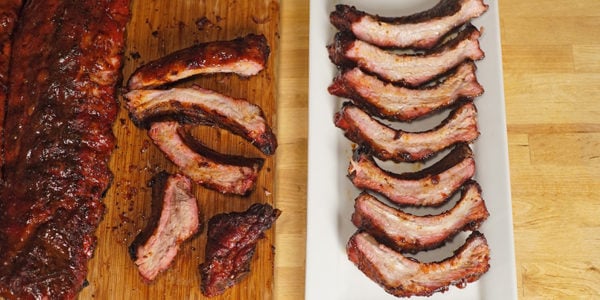 Fall off the bone ribs are as easy as 1, 2, 3. Well, kind of. The name comes from a popular cooking method but we've put our own spin on it. Smoke for three hours. Religiously spread with glaze, cover, and smoke for another two hours. Remove the foil, add more glaze, and smoke for one final hour.
3. Smokey Buffalo Wings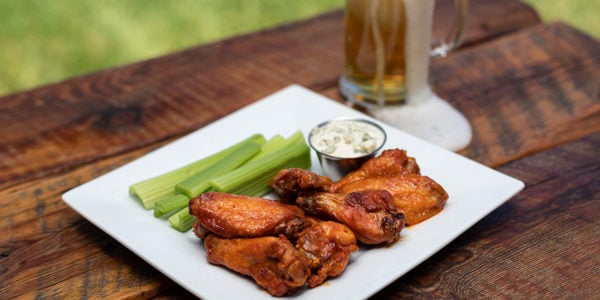 This wing recipe will bring a whole new meaning to hot and spicy. Try with a side of our homemade blue cheese dressing for a chicken wing marriage beyond your wildest taste bud dreams!
4. Stuffed Venison Backstrap
Big game hunters can rejoice knowing all those cool fall days in the stand have finally paid off. Take your game from field to table with this Stuffed Venison Backstrap.
5. Smoked Brisket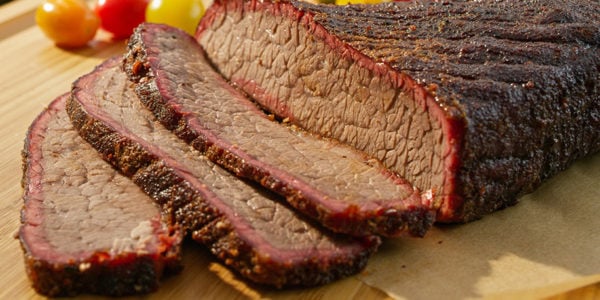 Everyone needs a go-to smoked brisket recipe. Get that sweet, crispy outer bark, followed by a beautiful smoke ring…every time. We promise it'll be worth the wait.
6. Bloomin' Onion Bites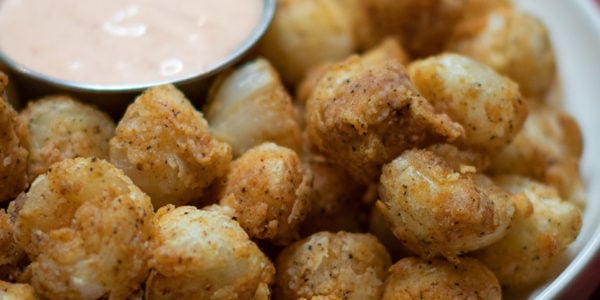 Perfect for any party or get-together—these little guys will disappear before you know it. Fried, bite sized, and perfect for dunking in your sauce of your choice.
7. Jalapeño Poppers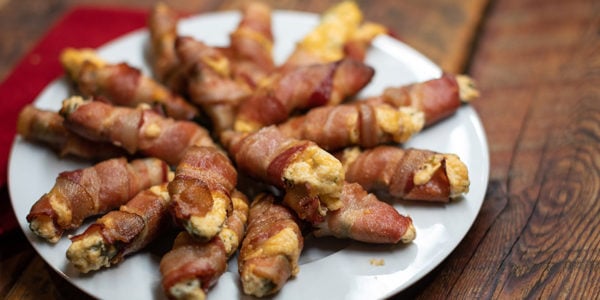 Launched just a week before the New Year, this jalapeño popper recipe has been a fan favorite. But let's be honest—bacon wrapped anything will pull at our heart strings.
8. Ribeye Steak with Cornhuskers Sauce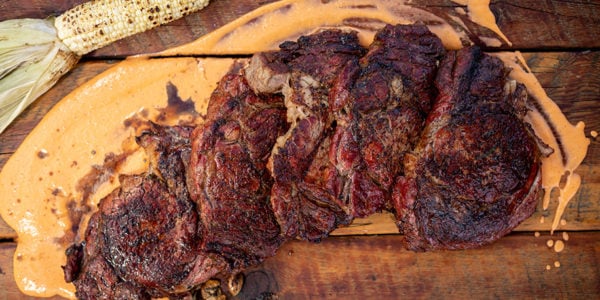 Butter basted and reverse seared to ribeye perfection. The cornhuskers sauce seamlessly complements the rich, smokey taste of the ribeye. We're not joking when we say, they're better when they're together.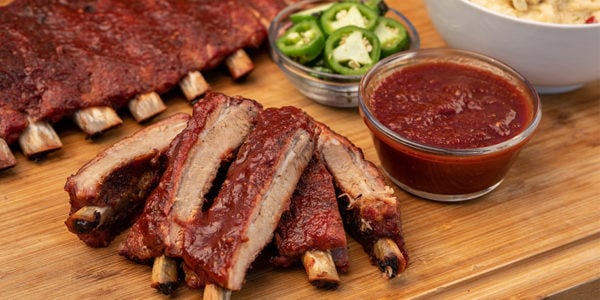 Another top pick from 2018. Who says you can only have traditional KC-Style BBQ ribs in the heart of Kansas City? This recipe offers a dynamic duo that'll send your taste buds on a trip.
Thank you for an amazing year, filled with even better food. Keep an eye on our recipe blog to make 2019 the tastiest one yet. Did your favorite Camp Chef recipe make the cut? Let us know in the comment section below!