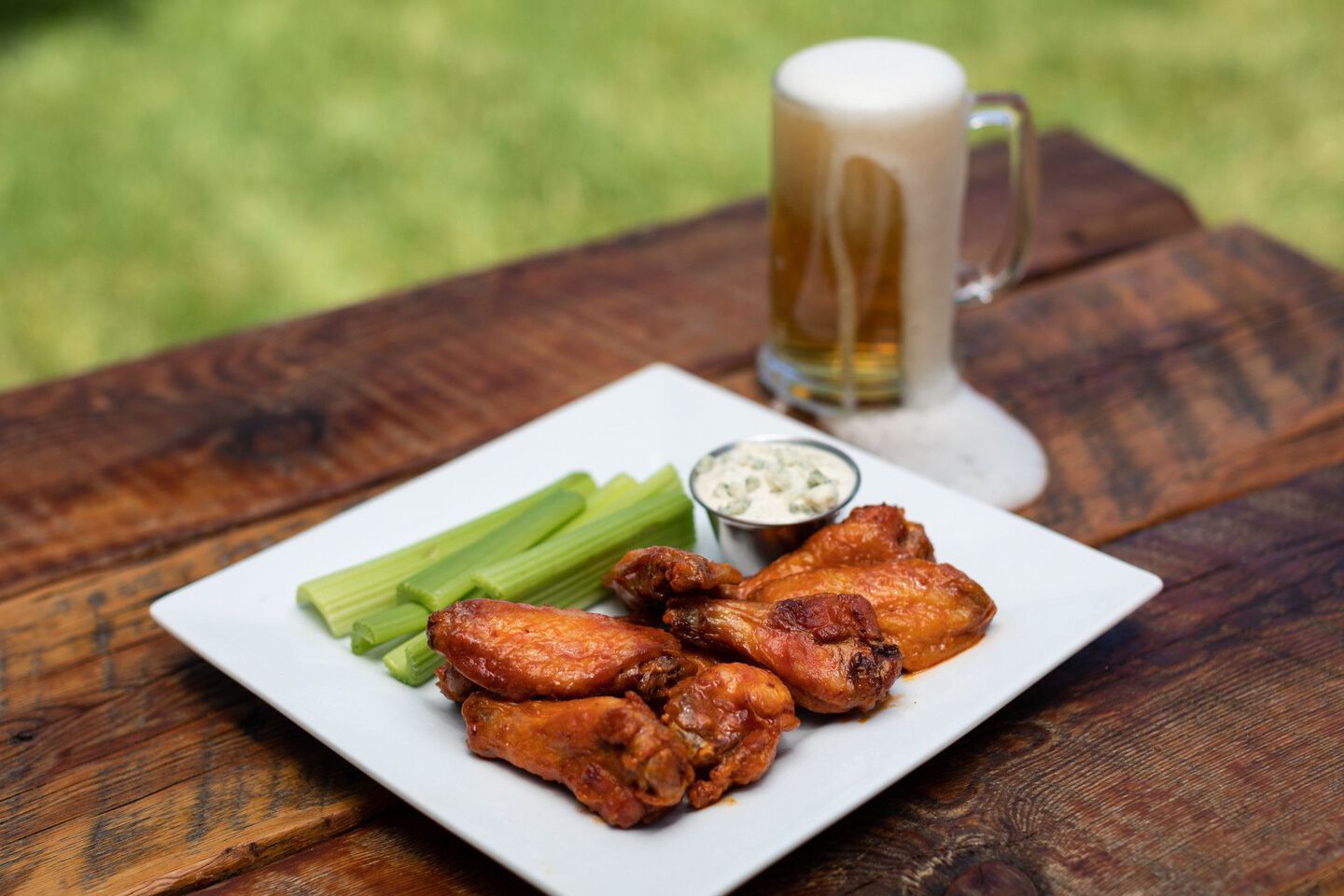 Ingredients
All Ingredients
5 lbs chicken wings
2 cups Frank's hot sauce
1 cup butter
Stalks of celery, cut into celery sticks
Blue cheese dressing for dipping
Canola or peanut oil for frying
Instructions
Smoky Buffalo wings
Step 1
Turn pellet grill to high smoke and preheat grill.
Step 2
Place wings on rack and smoke until internal temperature reaches around 115 °F About 30-45 minutes.
step 3
In a small sauce pan, heat hot sauce over medium heat. Combine with butter and slowly stir until butter is completely melted. Continue stirring until butter and sauce are evenly mixed. For hotter sauce, use less butter. Set aside and let cool.
Step 4
When wings are close to temperature, fill Dutch oven about a third or half full with oil. Do not fill more than halfway. Heat oil to 375 °F.
Step 5
When wings have reached 115 °F, carefully remove wings from smoker and place in Dutch oven with hot oil. Fry until crispy golden brown and internal temperature of the wings reaches 165 °F.
step 6
In a large bowl, toss wings with sauce until completely covered. Serve with celery sticks and blue cheese dressing on the side.