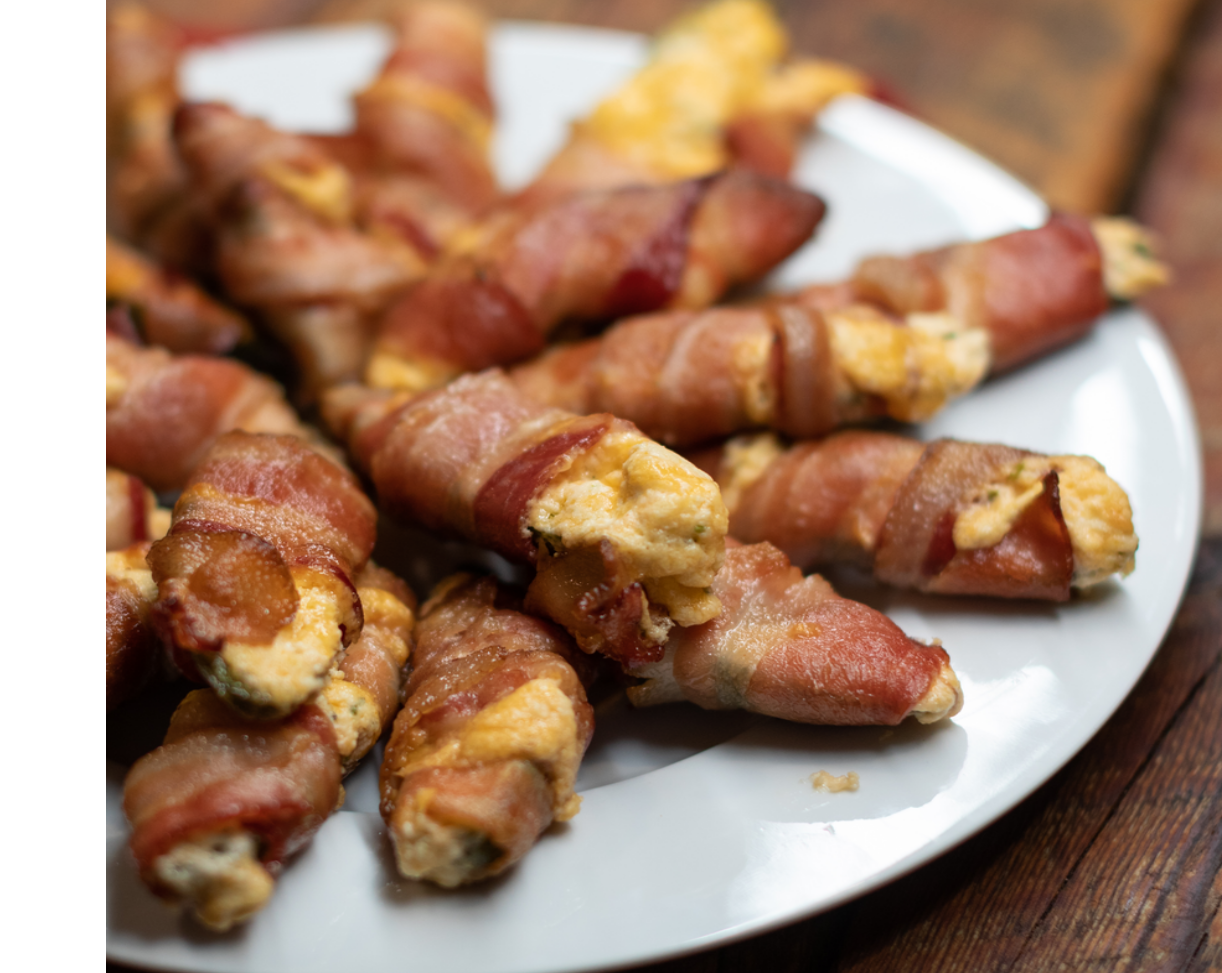 Ingredients
All Ingredients
12 fresh jalapeño peppers, halved lengthwise, and seeded
8 oz package of whipped cream cheese
8 oz can of crushed pineapple, drained
12 strips of bacon cut in half
24 toothpicks
Instructions
jalapeño Poppers
Step 1
Mix the cream cheese and pineapple in to a medium-sized bowl.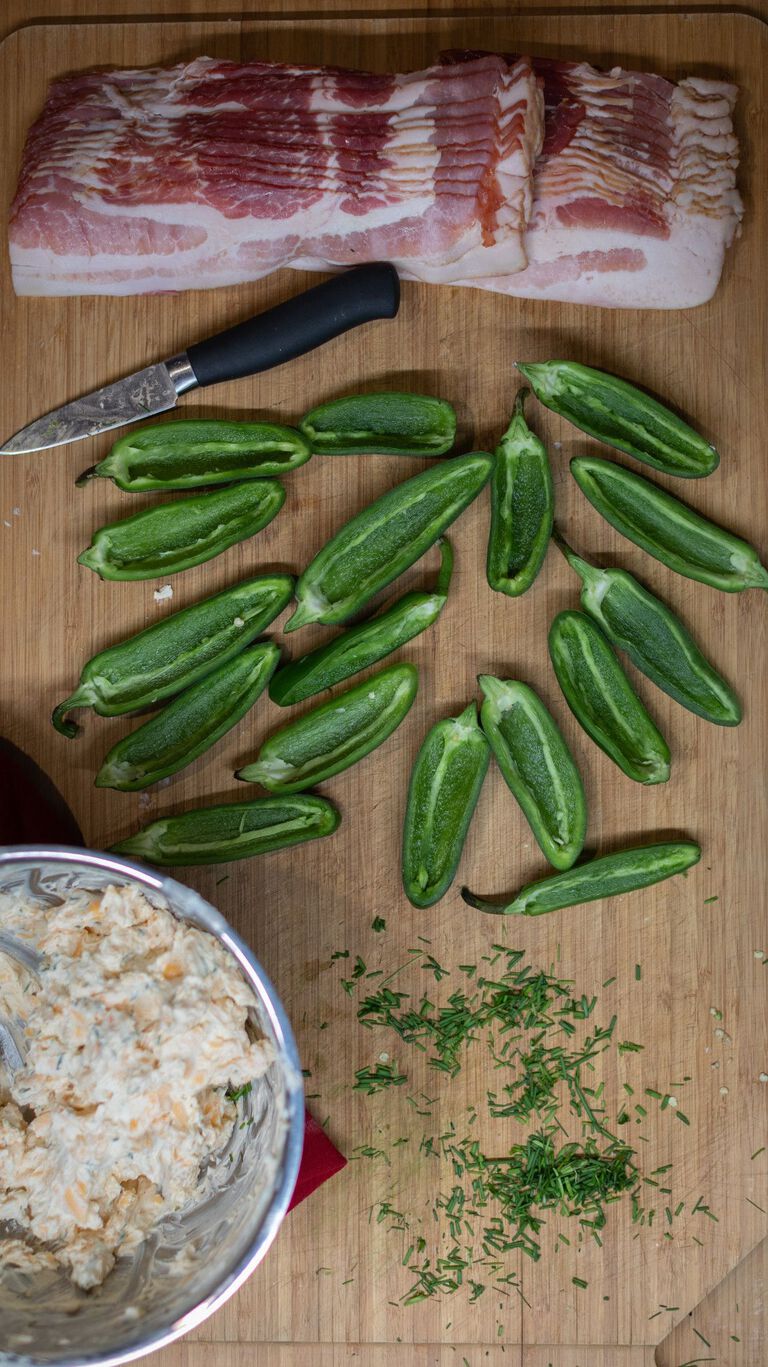 Step 2
Pre-heat your smoker or pellet grill to 275°F.
Step 3
While it is heating, stuff each jalapeño with the pineapple cream cheese mixture.
Step 4
Wrap a half slice of bacon around each half and stick a toothpick through bacon and pepper to hold the bacon in place.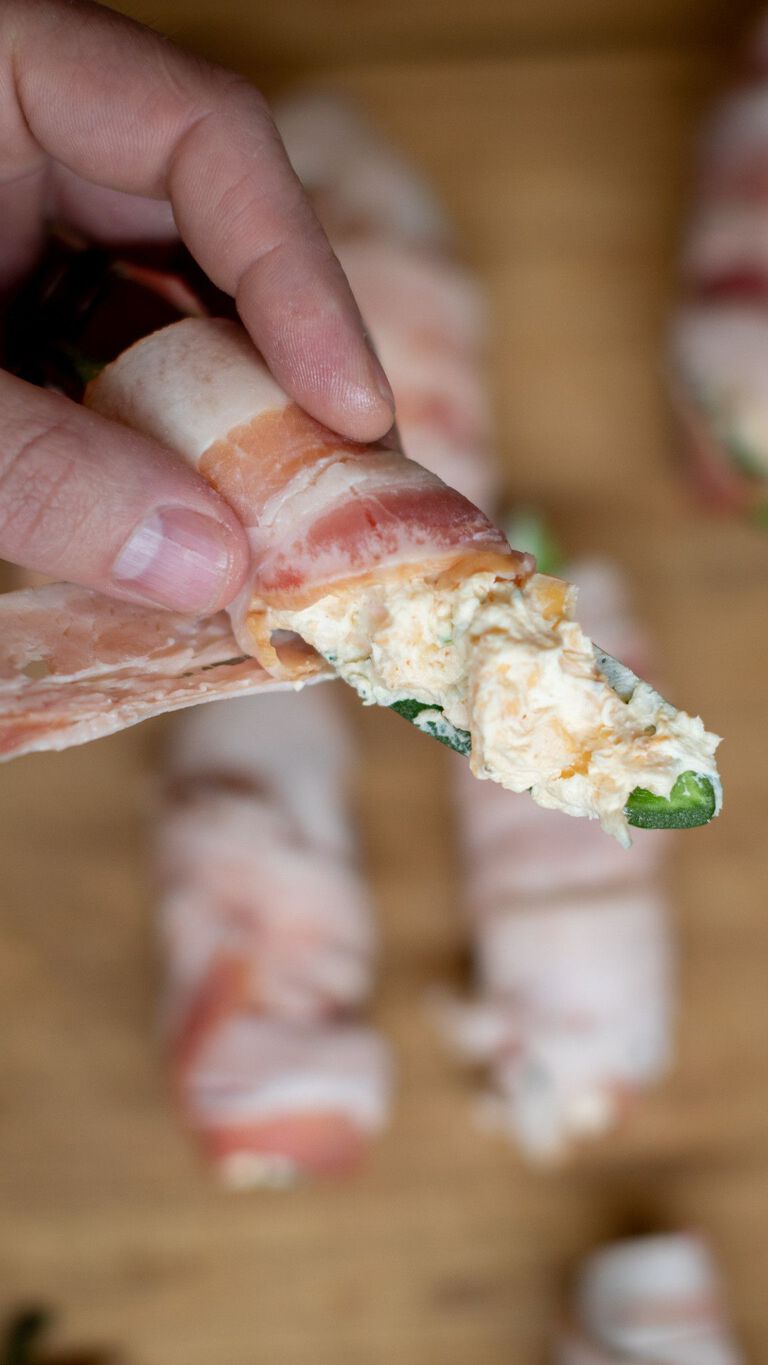 Step 5
Once the smoker or pellet grill is to temperature, arrange poppers on the grate in a single layer.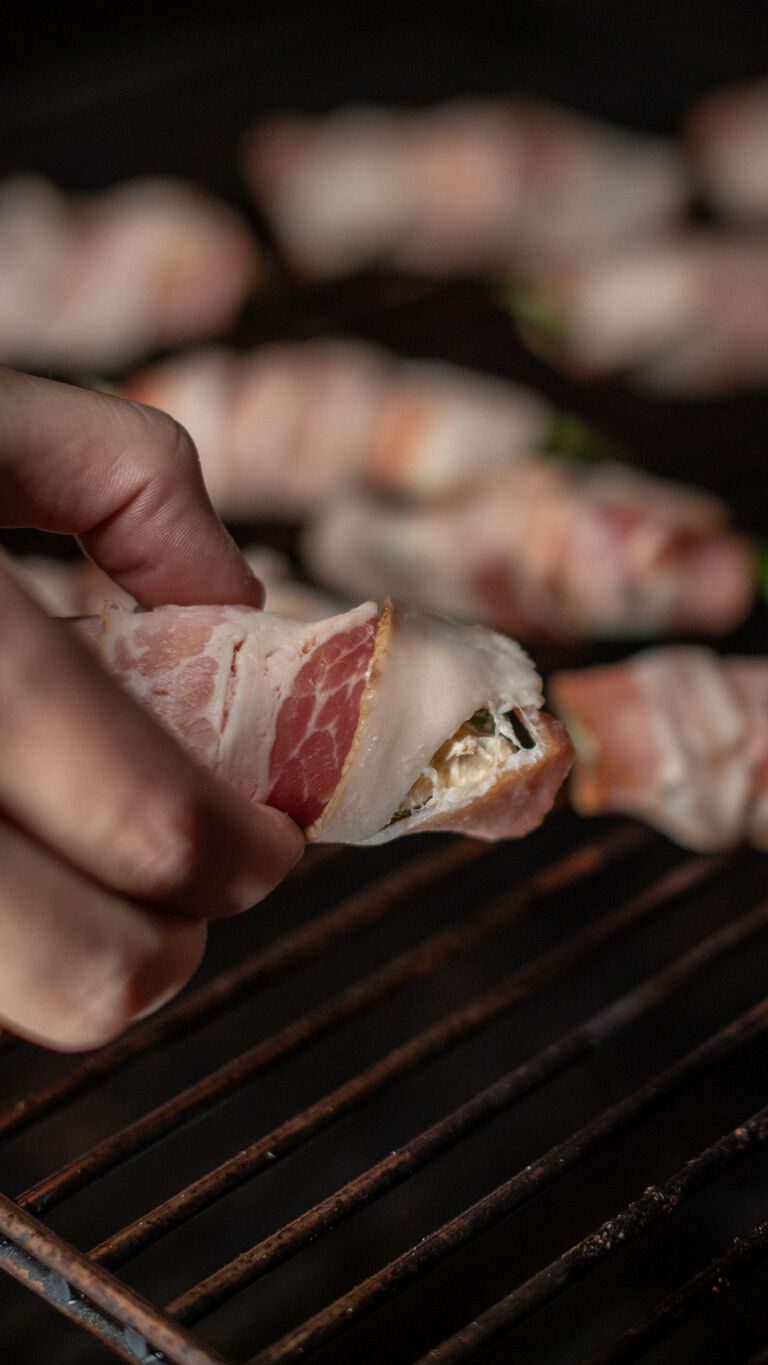 Step 6
Smoke for approximately 45 minutes or until bacon is evenly browned and crisp.
recipes you might be interested in