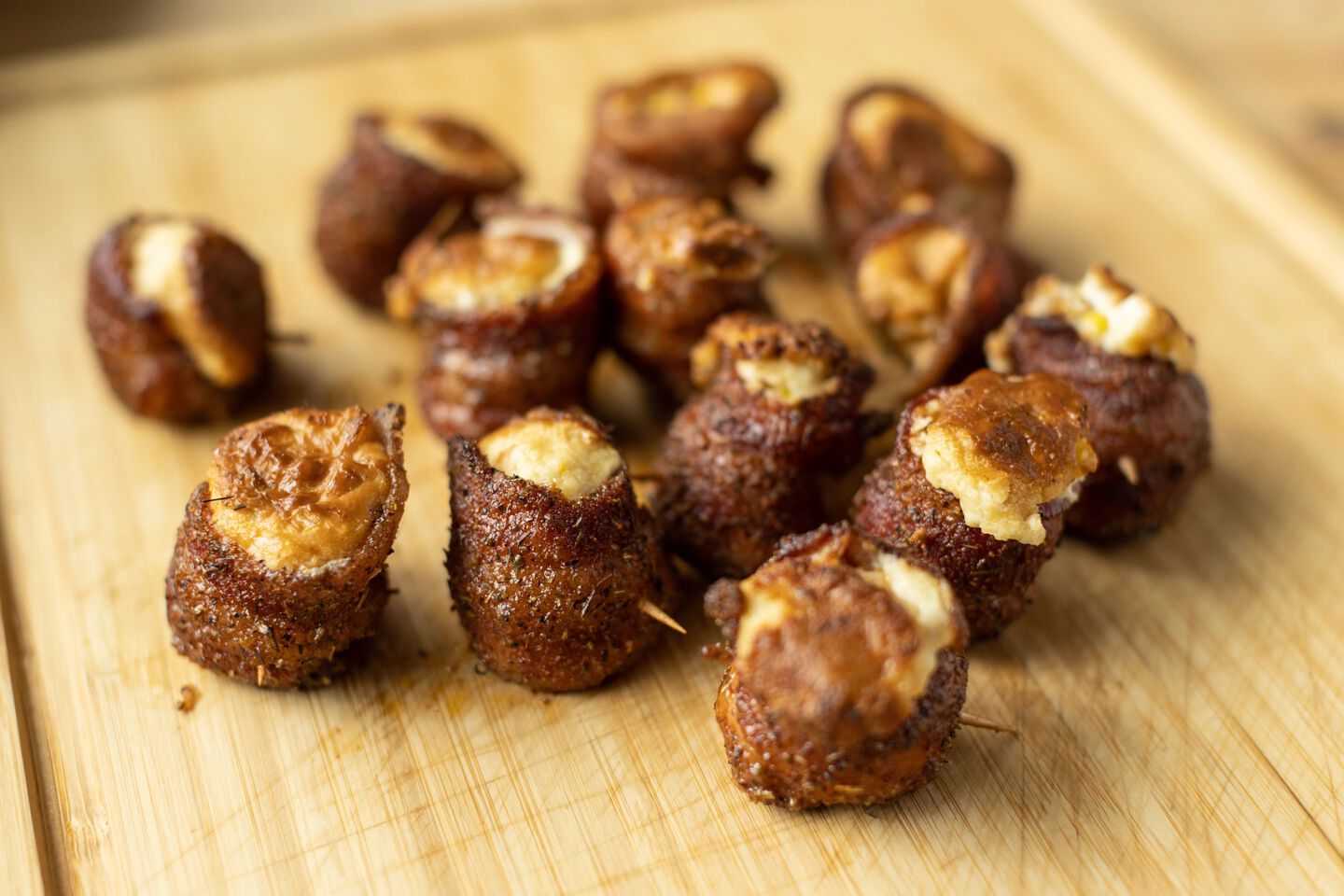 Ingredients
All Ingredients
8 ounces cream cheese
4 ounces smoked gouda cheese, shredded
2 grated garlic cloves
2 teaspoons Worcestershire sauce
½ teaspoon sugar
1 ear of corn, quickly toasted
About 14 slices of bacon, cut in half
6 sausages of choice, raw, cut into ½-inch slices
Instructions
SMOKED PIG SHOTS
Step 1
In a mixing bowl add the 8 ounces of cream cheese. Use a Microplane to grate in two garlic cloves. Add the shredded smoked gouda, Worcestershire sauce, corn (off the ear), and sugar. Mix everything together thoroughly and set aside.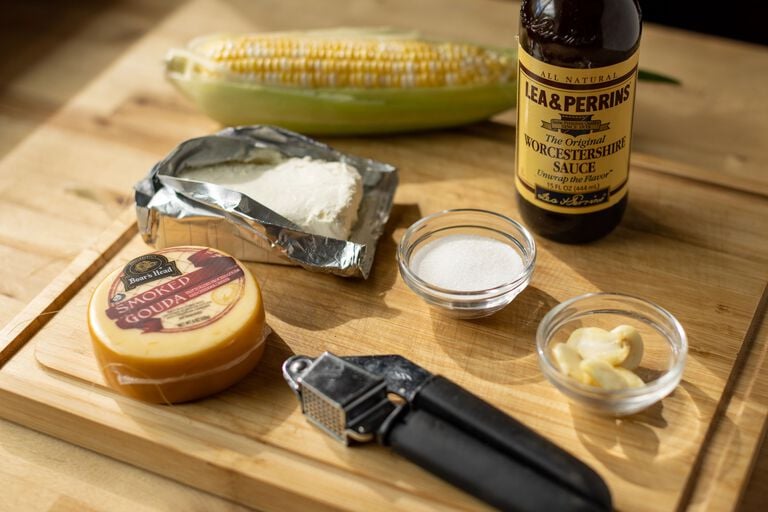 Step 2
Cut the sausages into ½-inch slices. Cut the bacon in half. Take a strip of bacon and wrap it around a piece of sausage, overlapping the bacon, and using a toothpick skewer the bacon to the sausage so it doesn't unravel. It should form a cup or "shot glass" of sort.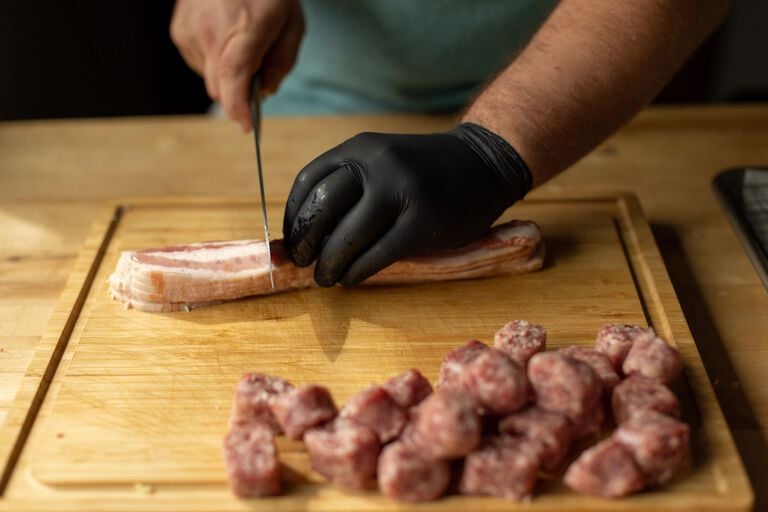 Step 3
Repeat this with all the sausage and bacon until you run out.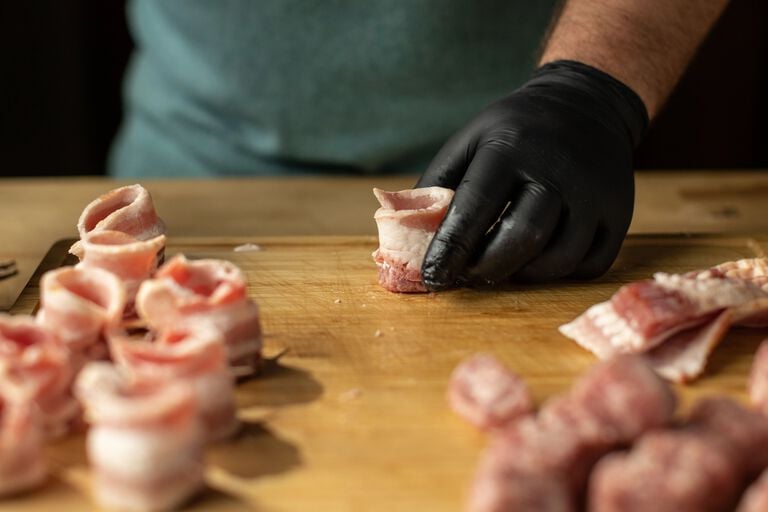 Step 4
Scrape the cream cheese filling into a piping bag or a Zip-Lock bag. Pipe the filling into the pork shots.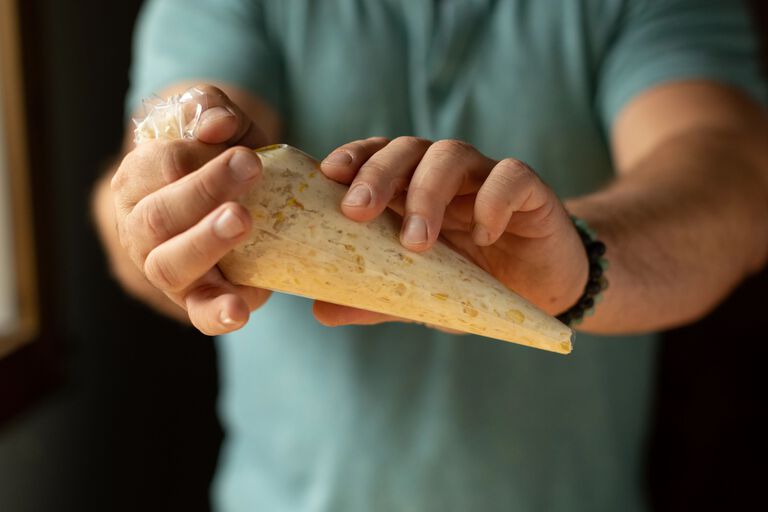 Step 5
Season the shots all around with your rub of choice. (Something in a southern style or spicy works really well.)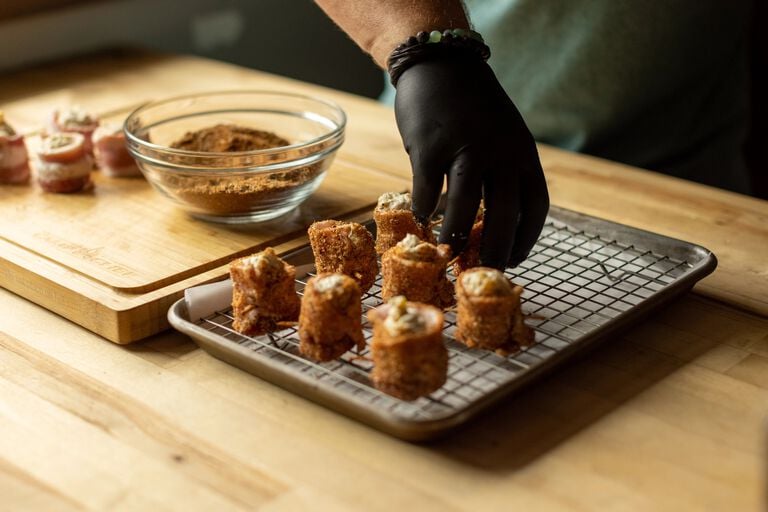 Step 6
Place them on your smoker with the cream cheese side up, at 300-350°F, and cook until the bacon is crispy, (about an hour.) You can use a sheet tray or a wire rack if you prefer. It helps to catch that cheese dripping if one falls over while cooking.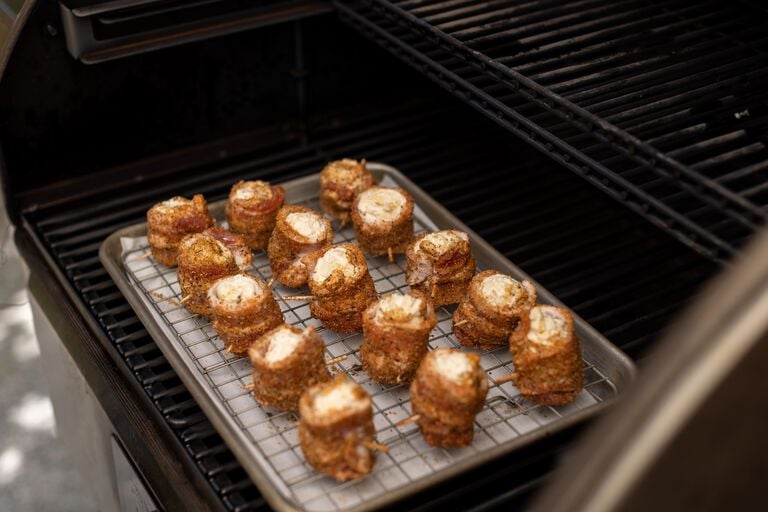 Step 7
Cool a bit before serving.
RECIPES YOU MIGHT BE INTERESTED IN