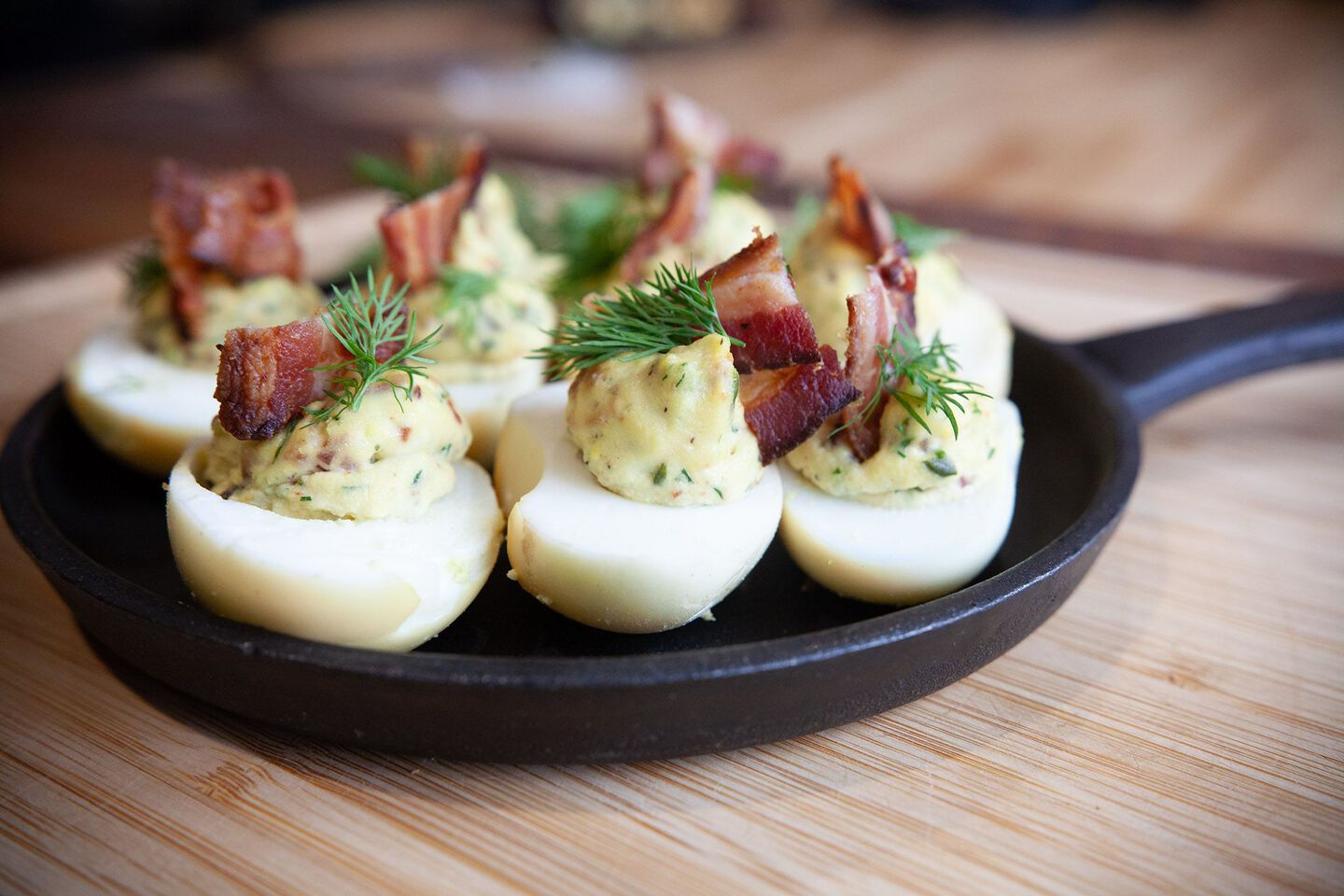 Ingredients
All Ingredients
12 large eggs, cooked an peeled
6 tablespoons mayonnaise
1 tablespoon dijon mustard
Salt and pepper to taste
1 pound of bacon, cooked
2 teaspoons Camp Chef's Kickin' BBQ rub or your favorite rub
2 tablespoons fresh dill, minced
1 tablespoon of fresh basil, minced or basil paste
Instructions
Smoked Eggs
Step 1
Preheat pellet grill to high smoke.
Step 2
Place cooked and peeled eggs directly on grill grate. Smoke eggs for 30 minutes. Remove from the grill and allow eggs to cool.
Step 3
Fry, dry and, Crumble about 2/3 of the bacon, then chop the rest into large chucks to top eggs with.
Step 4
Slice the eggs lengthwise and scoop the egg yolks into a medium sized bowl. Add mayonnaise, mustard, salt, pepper, crumbled bacon, rub, dill and basil. Mix until well combined.
Step 5
Add egg mixture into gallon zip lock bag. Zip the bag closed. Squeeze the egg mixture into one corner of the bag; cut a small part of the corner off. Pipe the egg mixture into the hard boiled egg whites.
Step 6
Top deviled eggs with chunked bacon and fresh dill or basil.