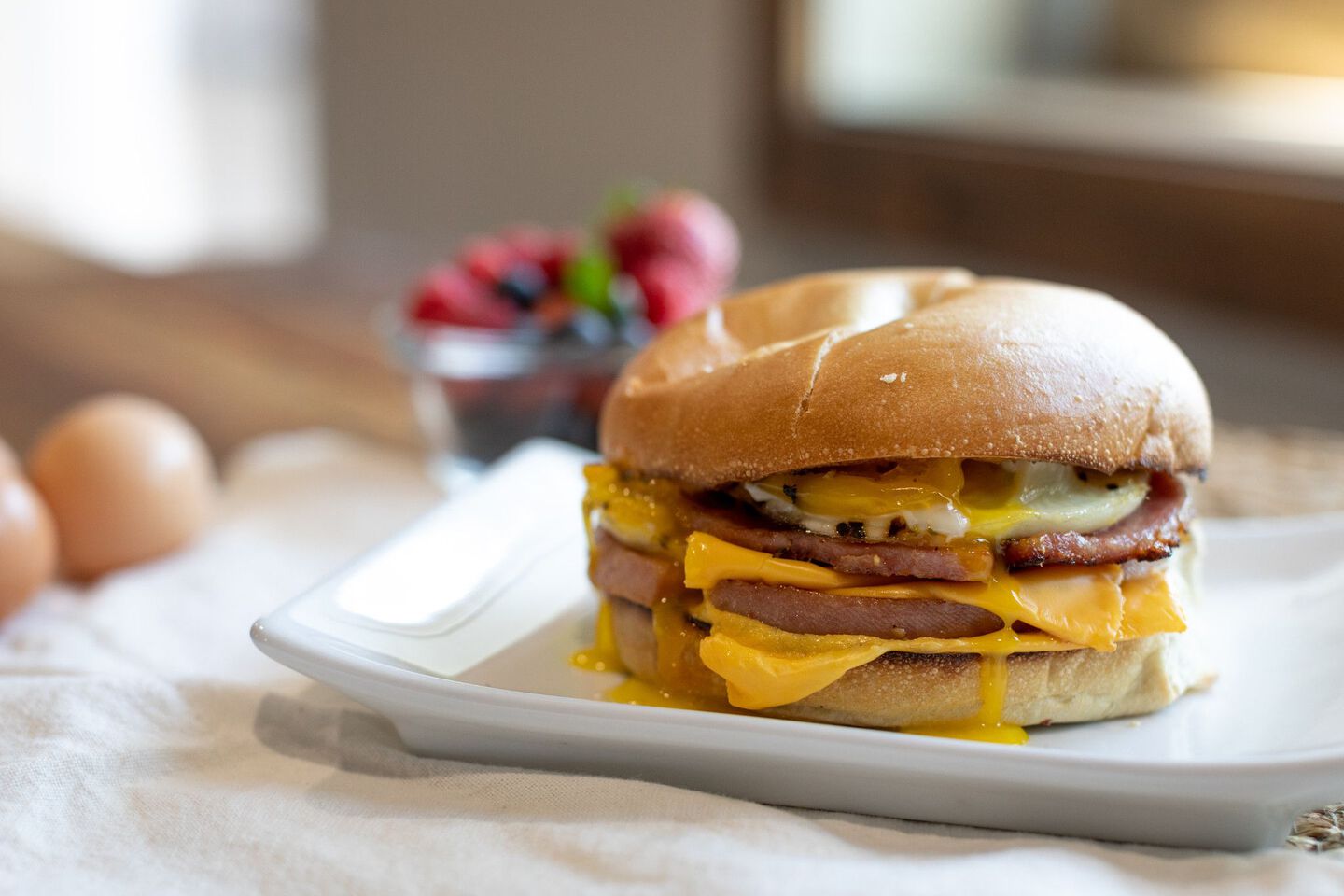 Ingredients
All Ingredients
8 slices Taylor pork ham
4 tablespoons butter
4 large eggs
8 slices American Cheese
4 bagels, toasted
Kosher salt and pepper to taste
Ketchup (optional)
Sriracha (optional)
Instructions
Breakfast Ham Sandwich
Step 1
Preheat skillet or griddle to medium heat.
Step 2
Cook the Taylor pork ham, flipping once, until crispy, about 2 minutes. Remove the ham and set aside.
Step 3
Add butter, crack eggs into pan or on the griddle. Cook eggs to desired doneness. Season with salt and pepper.
Step 4
Add cheese and cooked ham on top of the egg and allow the cheese to melt.
Step 5
Using a spatula, place it all on top of the bottom part of the toasted bagel and top with other toasted half of bagel.
Step 6
Top with sriracha or ketchup if desired.
recipes you might be interested in