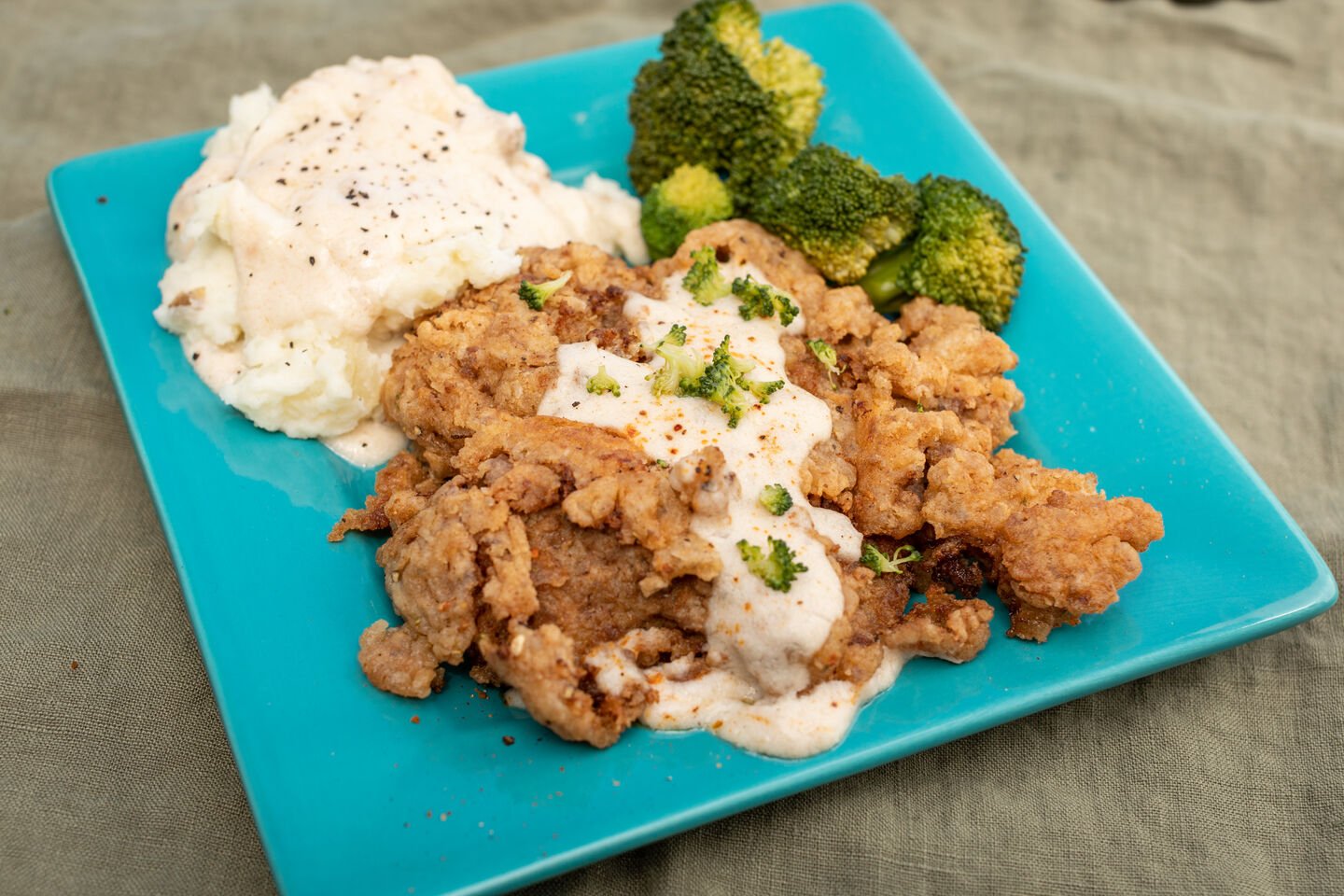 Instructions
Chicken Fried Steak
Step 1
In a large cast iron skillet, pour enough oil to deep fry the cube steaks (2 to 3 inches). Heat the oil over medium-high heat until it reaches about 350 °F.
Step 2
In a medium bowl, combine the flour, citrus herb seasoning, baking powder, and cornstarch. Mix well and set aside.
Step 3
In a separate bowl, mix the batter ingredients.
Step 4
Dip each piece of meat into the batter and then into the flour mixture. Be sure both sides are well coated. Dip in the flour and batter again, then repeat the process with the remaining steaks.
Step 5
Fry the pieces for 3 to 4 minutes on each side, or until golden brown. Cool on a wire rack.
The Gravy
Step 1
Using the skillet that you used for the chicken fried steak, heat up oil and drippings. Add flour and mix well using a wire whisk. Add the milk and whisk until smooth and thickened. Add seasoning and salt to taste.
Step 2
Smother the gravy on top of the chicken fried steaks.