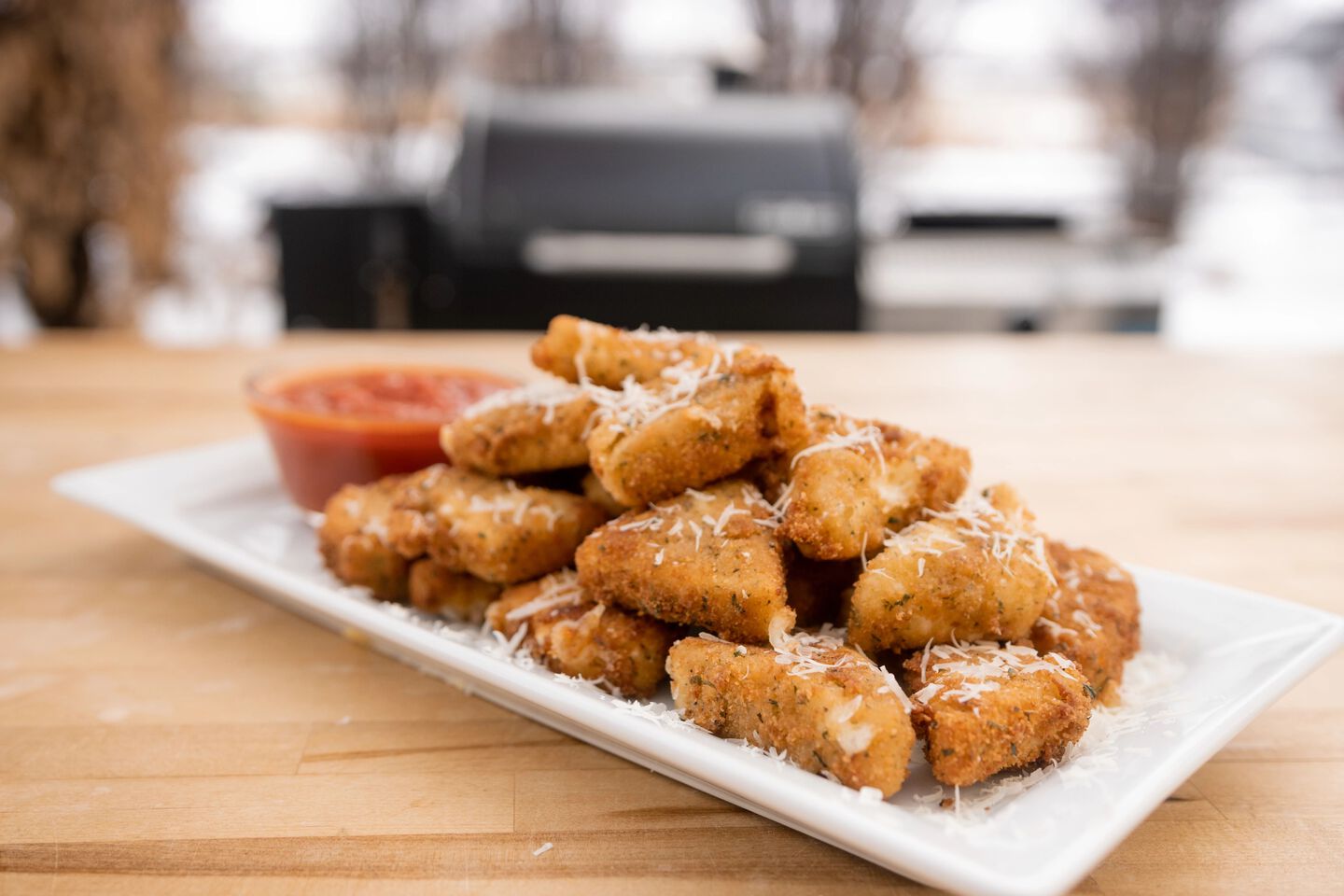 Ingredients
All Ingredients
1 pound fresh mozzarella cheese, cut into triangles
1 cup flour
2 cups Italian bread crumbs
2 eggs
1/4 cup milk
Garlic salt to taste
1/4 cup fresh parmesan cheese
16 ounces vegetable oil
Instructions
Mozzarella Sticks
Step 1
Cut the mozzarella into square chunks or wedges, about 1/2 inch thick.
Step 2
Whisk milk into eggs to create egg wash.
Step 3
Season flour and bread crumbs with garlic salt.
Step 4
Coat the mozzarella chunks in flour, then dip in egg wash, followed by coating bread in crumbs. Repeat so every chunk gets two coats.
Step 5
Place the coated mozzarella chunks on a baking sheet and place in the freezer for 30 minutes up to 6 hours.
Step 6
Heat vegetable oil in a Camp Chef cast iron skillet to 350°F.
Step 7
Fry mozzarella chunks in oil for about 1-2 minutes per side or until golden brown.
Step 8
When they are finished, remove from hot oil and lightly sprinkle or grate fresh parmesan over the top.
Step 9
Serve with your favorite marinara sauce.