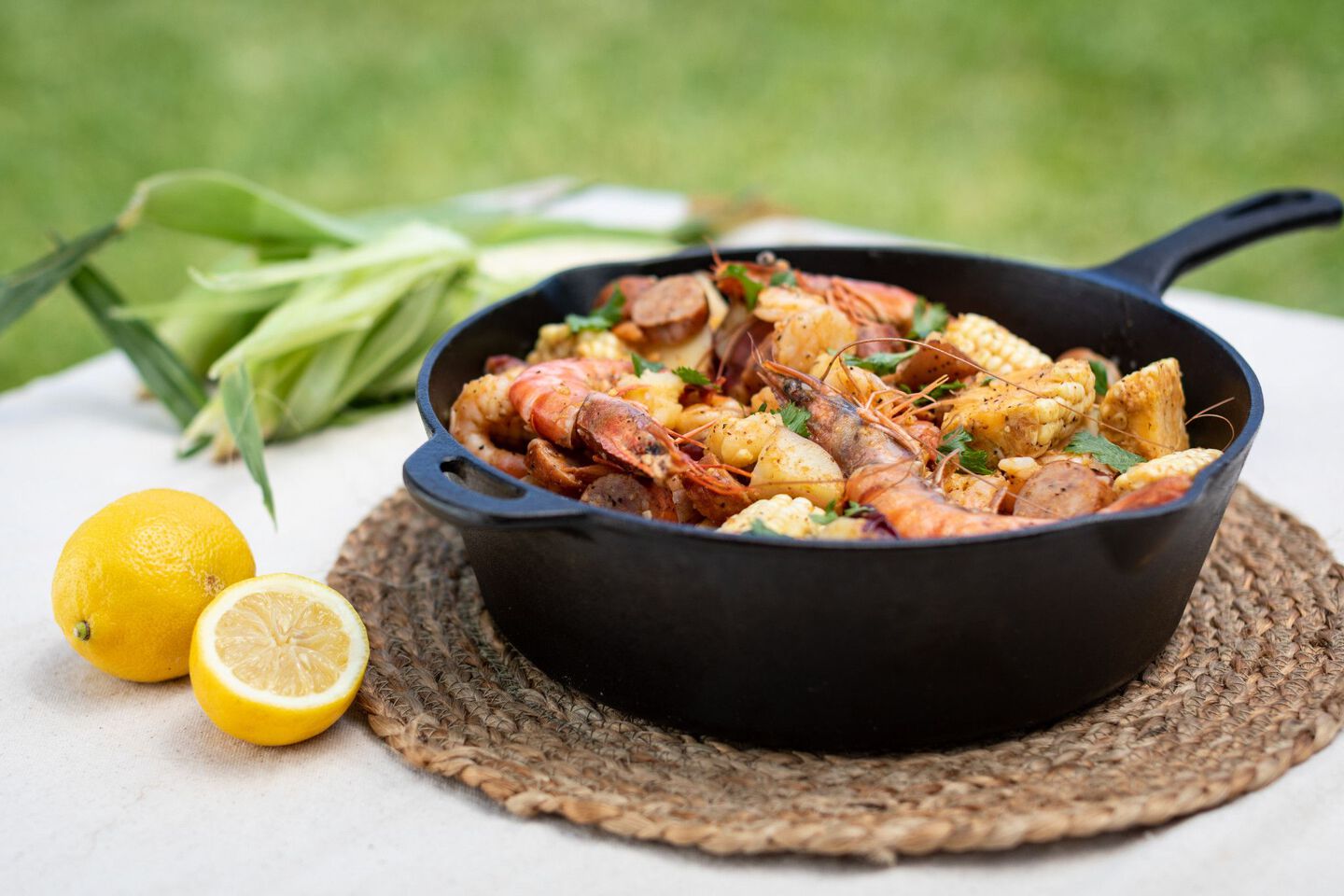 Ingredients
All Ingredients
2 lbs shrimp, peeled and de-veined
4 ears of corn on the cob, husked
1 lb adouille sausage, sliced thick
2 lbs yellow potatoes
6-8 Tablespoons Old Bay Seasoning
Salt and pepper to taste
2 Tablespoons minced garlic
Juice of 1 lemon plus wedges for serving
8 Tablespoons butter, melted
Fresh parsley, chopped
Instructions
Low Country Boil
step 1
Preheat pellet grill to 400 °F.
Step 2
Chop corn into thirds, then cut each piece lengthwise. Chop potatoes into large chunks. Boil corn and potatoes for 10 minutes. Drain and set aside.
step 3
In a large bowl combine shrimp, sausage, corn and potatoes. Stir together melted butter, Old Bay Seasoning, garlic, juice from lemon, salt and pepper to taste. Pour over shrimp, sausage and veggies. Stir to coat.
Step 4
Divide between 8 sheets of aluminum foil. Fold edges of foil up around the food and seal the closed packet.
Step 5
Cook on preheated pellet grill for 15-20 minutes top side with the seal down, then flip and open the seal and cook another 15-20 minutes. Cook until corn and potatoes are tender and shrimp are pink and fully cooked.
step 6
Serve shrimp boil with chopped parsley and lemon wedges for squeezing.
RECIPES YOU MIGHT BE INTERESTED IN