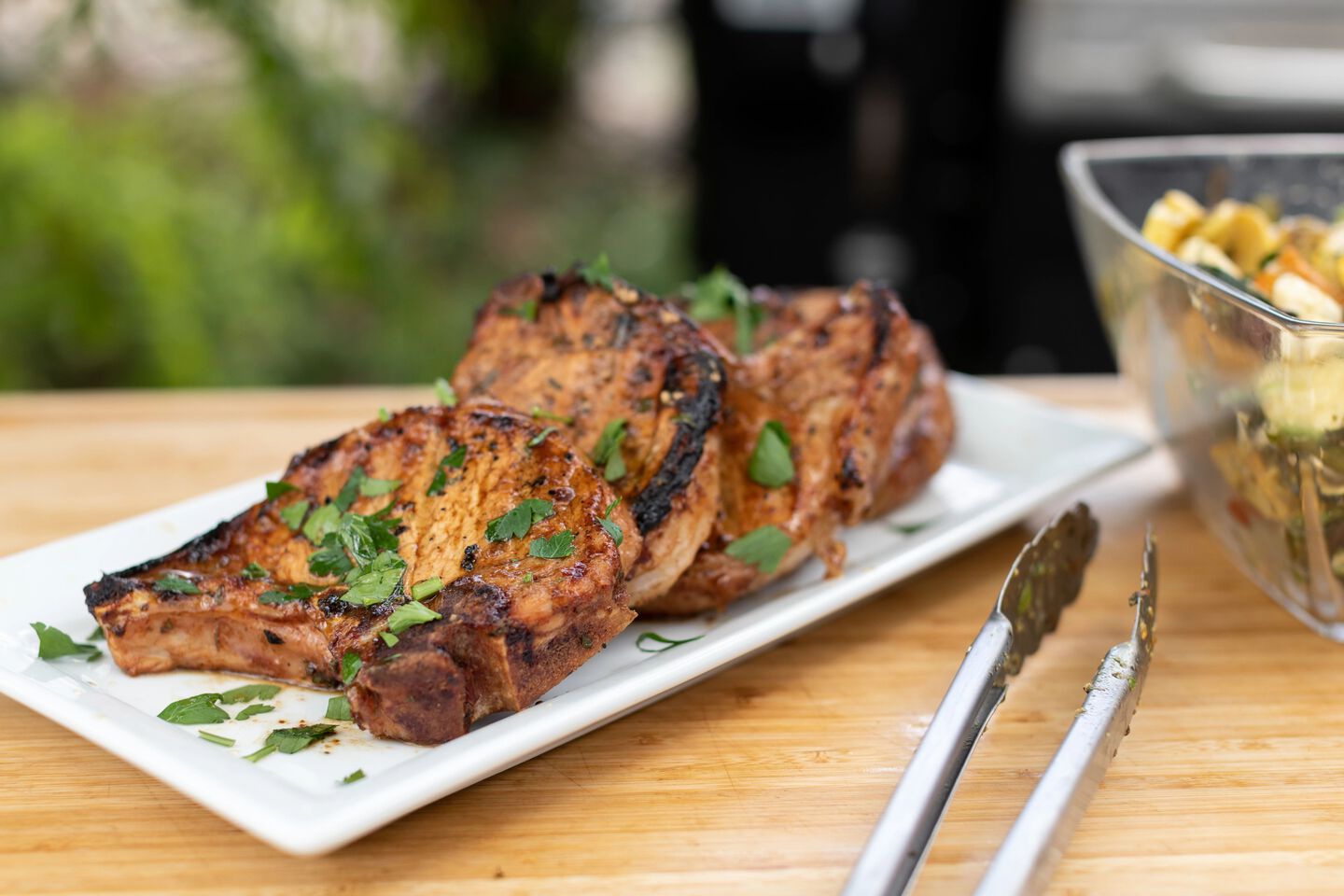 Ingredients
All Ingredients
6 - 8 bone-in pork chops
1/4 cup of soy sauce
1/2 cup olive oil
1/2 cup balsamic vinegar
1/2 cup ketchup
1/4 cup mustard
2 Tablespoons brown sugar
2 teaspoon garlic powder
1 teaspoon parsley
1 teaspoon oregano
2 teaspoons pepper
Instructions
Grilled Pork Chops
Step 1
Preheat pellet grill to 375 °F.
Step 2
Combine all of the ingredients in a bowl and mix until combined.
Step 3
Place pork chops in a large freezer bag.
Step 4
Pour marinade in freezer bag and cover pork chops with marinade.
Step 5
Cover pork chops and refrigerate for 4 hours or overnight to marinate.
Step 6
Once pork chops are marinated, place onto the grill and cook until internal temperature reaches between 145-160°F.