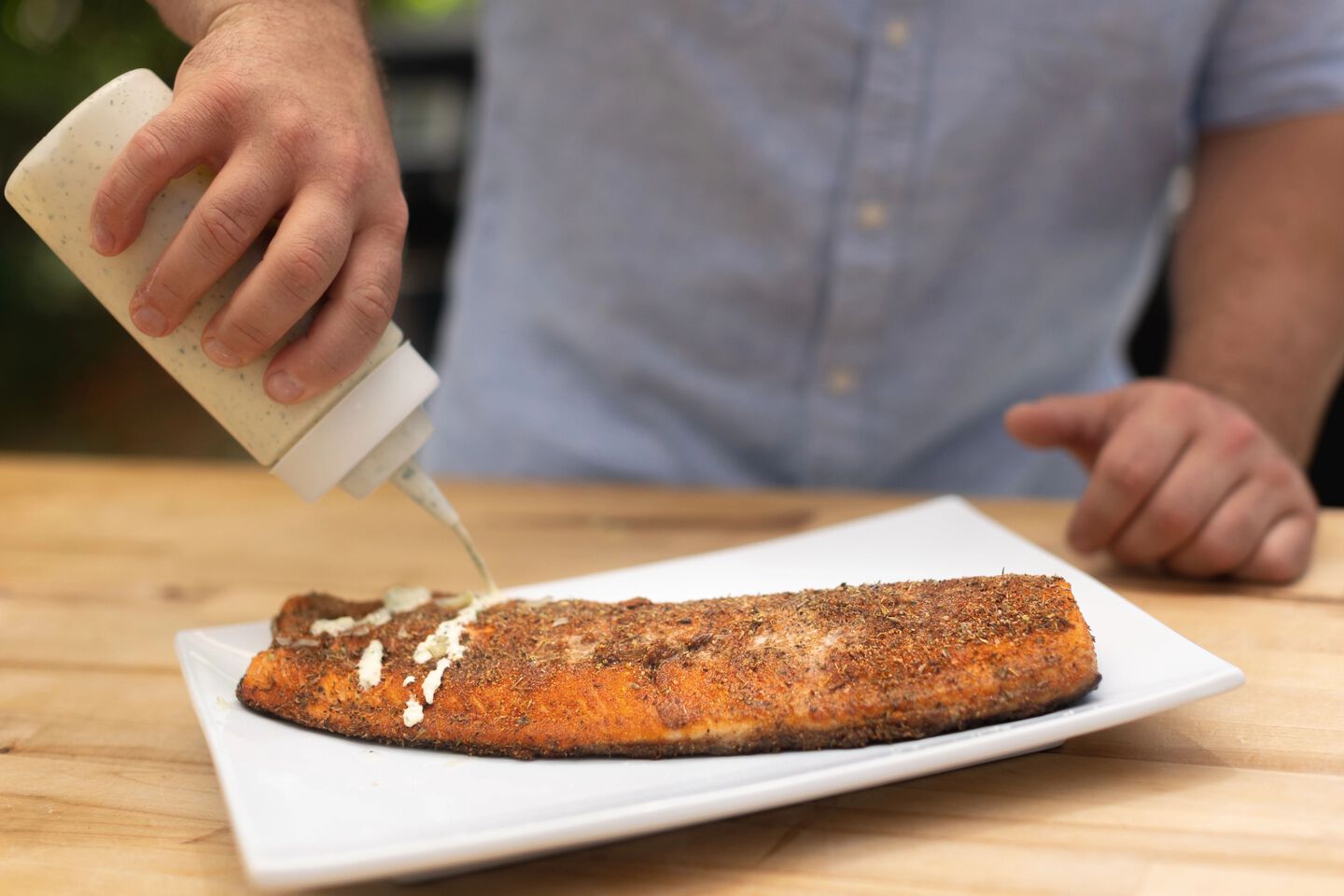 Ingredients
Creole Rub
1 tablespoon crushed lavender
1 tablespoon salt
1 tablespoon black pepper
1 tablespoon onion powder
1 tablespoon garlic powder
1 teaspoon white pepper
1 teaspoon cayenne
1 teaspoon oregano
1 tablespoon smoked paprika
1 tablespoon thyme
6 crushed bay leaves
1 tablespoon rosemary
1 teaspoon parsley
1 tablespoon brown sugar
All ingredients
1 whole salmon fillet, trimmed with the skin left on
Juice of one lime
1 tablespoon crushed lavender
1 tablespoon salt
1 tablespoon black pepper
1 tablespoon onion powder
1 tablespoon garlic powder
1 teaspoon white pepper
1 teaspoon cayenne
1 teaspoon oregano
1 tablespoon smoked paprika
1 tablespoon thyme
6 crushed bay leaves
1 tablespoon rosemary
1 teaspoon parsley
1 tablespoon brown sugar
Instructions
Creole Salmon
Step 1
Trim down the salmon fillet removing the belly and tail (allowing it to cook more evenly.) Save the scraps for tacos or breakfast!
Step 2
Pat the salmon dry.
Step 3
Squeeze the lime over the top and coat evenly.
Step 4
Shake the creole rub over the top of the salmon.
Step 5
Smoke at 275ºF until the internal temperature reaches 145ºF. Give or take an hour.
Step 6
Remove from the grill and rest the salmon for about 5 minutes before digging in.
recipes you might be interested in