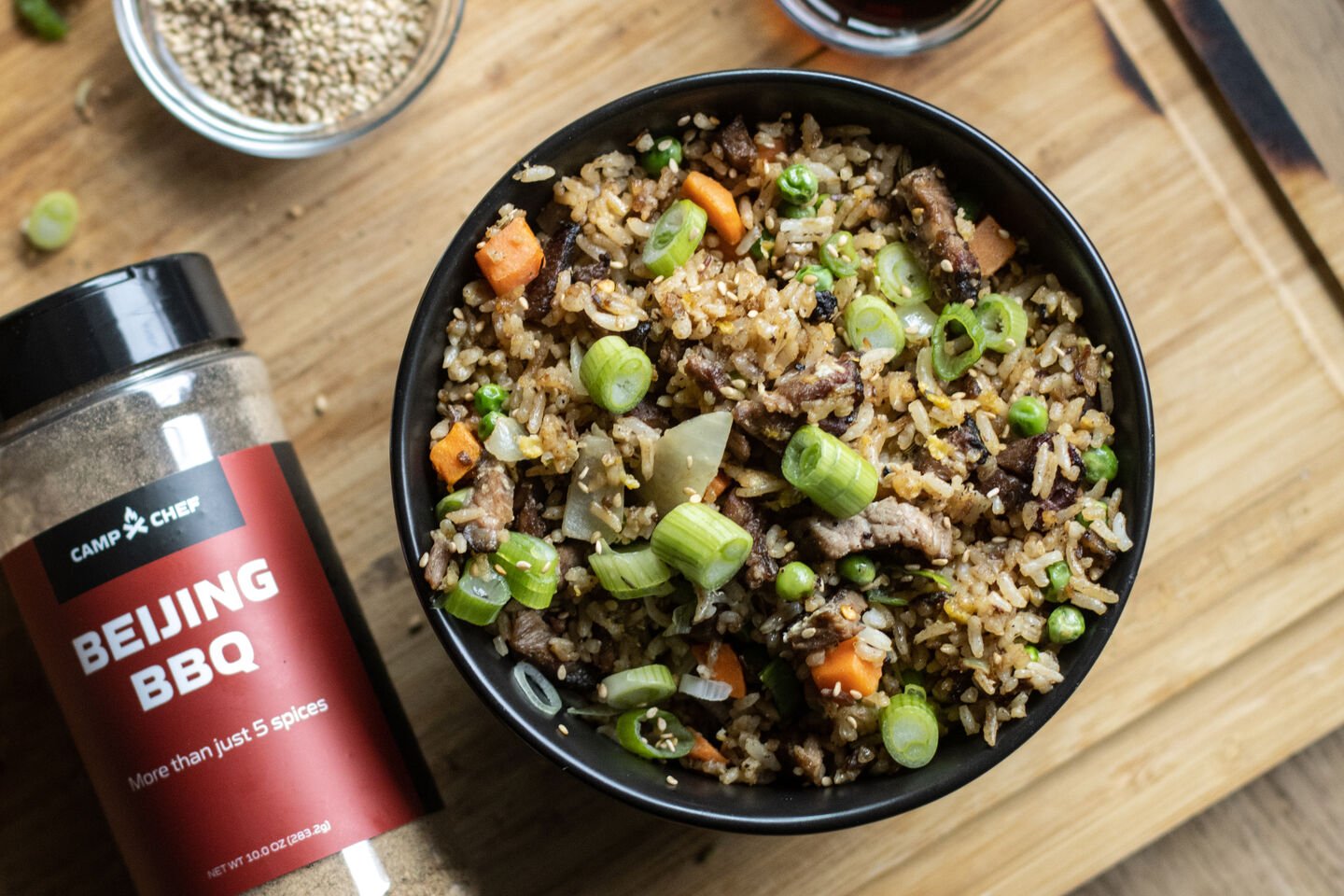 Ingredients
All Ingredients
2 cups cooked white or brown rice
2 cups diced leftover brisket
1 onion, diced
2 cloves of garlic, minced
2 tablespoons olive oil
2 eggs, lightly beaten
2 tablespoons soy sauce
1 Package Frozen Veggies
1 tablespoons sesame oil
2 tablespoons Beijing BBQ Seasoning
Salt and pepper, to taste
Green onions and sesame seeds, for garnish (optional)
Instructions
Fried Rice
Step 1
Heat the olive oil griddle over medium-high heat. Add the onion, red bell pepper, and garlic, and sauté for 3-5 minutes, until softened.
Step 2
Push the vegetables to the side of the pan, and add the beaten eggs. Scramble the eggs until cooked through, then mix them with the vegetables.
Step 3
Add the diced brisket, rice, soy sauce, oyster sauce (if using), sesame oil, salt, and pepper. Stir-fry everything together until well combined and heated through.
Step 4
Garnish with green onions and sesame seeds, serve and enjoy!