Moms are the heart and soul of the family. They keep the family orderly, full, and fueled. Whether she's blood-related, a motherly figure, or an awesome four-legged dog mom--show her how much you care this Mother's Day. Much like your family, the Camp Chef family has got more sensational mothers than we can count. Here are just a few of the strong women that help the Camp Chef brand go-round.
Jen Mann, Camp Chef Dealer Support & Girl-Mom Extraordinaire
Meet Jen! She has three beautiful little girls with a particularly sophisticated palate. They love fish and we're not just talking Gold Fish! She and her husband like exploring our Camp Chef recipes section to find fun, creative ways to feed their kiddos using their Bronze 36-inch SmokePro SGX. Jen's pellet grill food of choice is smoked salmon and lobster tails. Her favorite thing about her grill is the fact that she can use it as both an oven and a smoker. Happy Mother's Day, Jen!
Marley Wahlstrom, Graphic Designer & Supermom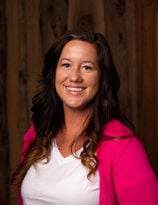 Marley is momma to two girls, a boy, and one snugly Beagle. If you follow our recipe blog then you've more than likely seen her work. Marley creates the majority of our recipes, puts together catalogs, packaging, eCookbooks, manages our Pinterest account, and so much more! While Marley loves all of her Camp Chef products, she especially loves cooking cornbread in her favorite cast iron skillet. Follow along with this Skillet Cornbread recipe on your pellet grill to create one of Marley's favorites.
Julie Carlisle, Receptionist & Mom of the Year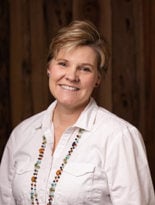 Say hello to Julie or better known as Mama Julie! You might have noticed her from our Facebook Live videos. She's a baking fanatic and an avid Camp Chef user. She owns all sorts of cast iron pieces, a couple of stoves, and a pellet grill. But, her favorite product to cook on is her Black 36-inch SmokePro SGX with Sidekick attachment. She loves the versatility of the Sidekick and how it allows her to experiment with new dishes. Julie has six successful children, two of the world's cutest grandchildren, and a gorgeous border collie. Her favorite recipe to make on the smoker is her signature smoked cheesecake. Thanks for all your hard work, Julie!
Free Downloadable Mother's Day Cards
Click on your favorite design to print a free Mother's Day card from home. Fold along the solid lines.
Happy Mother's Day to all the wonderful mothers out there. Use #campchef this Mother's Day to show us what you've made for mom. What's your mom's favorite Camp Chef product? Let us know in the comments below.