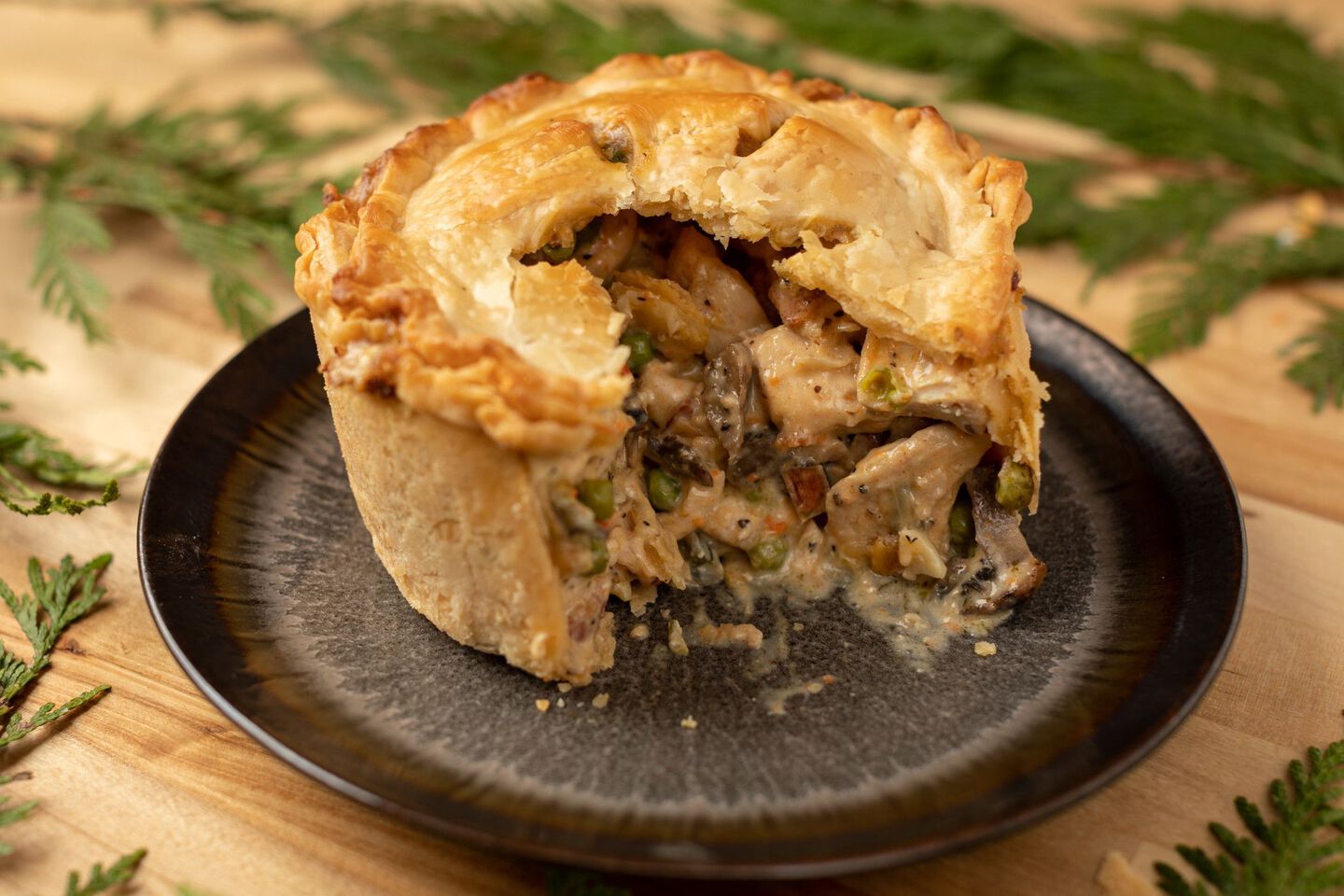 Ingredients
All Ingredients
4 cups flour
2 cups Crisco/shortening
1 cup cold water
3 - 10.75 ounce cans cream of chicken soup
2 - 12 ounce bag frozen mixed vegetables, thawed
4 cups chopped turkey or chicken
Salt and pepper to taste
Paprika
Garlic powder
Onion powder
Instructions
For the Crust
step 1
Preheat oven to 375 °F.
step 2
Mix flour, Crisco, and cold water in a large bowl. Mix until dough is well formed and ingredients are well incorporated.
Step 3
Wrap the formed dough in plastic wrap and place in the refrigerator for 1 hour or until chilled. The dough is much easier to work with when chilled thoroughly.
for the filling
step 1
Shred your leftover turkey or chicken, and season with paprika, garlic powder, onion powder, salt, and pepper to taste. Place in a bowl and set aside.
Step 2
In a large bowl, mix together cream of chicken soup and 1 1/2 cans of water (using the soup can as measurement). Use an electric mixer to thoroughly blend.
step 3
Add the vegetables and leftover turkey or chicken into the soup. Season with paprika, onion powder, etc. to taste.
step 4
Roll out a small amount of chilled dough on a floured surface to about 1/4" thickness. Place in a mini Dutch oven, letting the dough cover the entire bottom of the oven. Trim excess dough with a knife or scissors, leaving just enough to seal with the top crust.
step 5
Fill the Dutch oven up to the rim with the soup, veggie, and turkey filling.
step 6
Roll out another small piece of dough to 1/4" thickness to make a lid for the pie. Dampen the edges of the dough in the Dutch oven with water and press the dough lid on top. Trim the excess away from the edges, and pinch the dough together to seal the top to the bottom. Poke the dough lid with a fork or cut slits to allow for ventilation during cooking.
step 7
Place the Dutch oven into the oven for about 45 minutes, or until the dough is golden brown and the pie is cooked through.
Recipes you might also be interested in