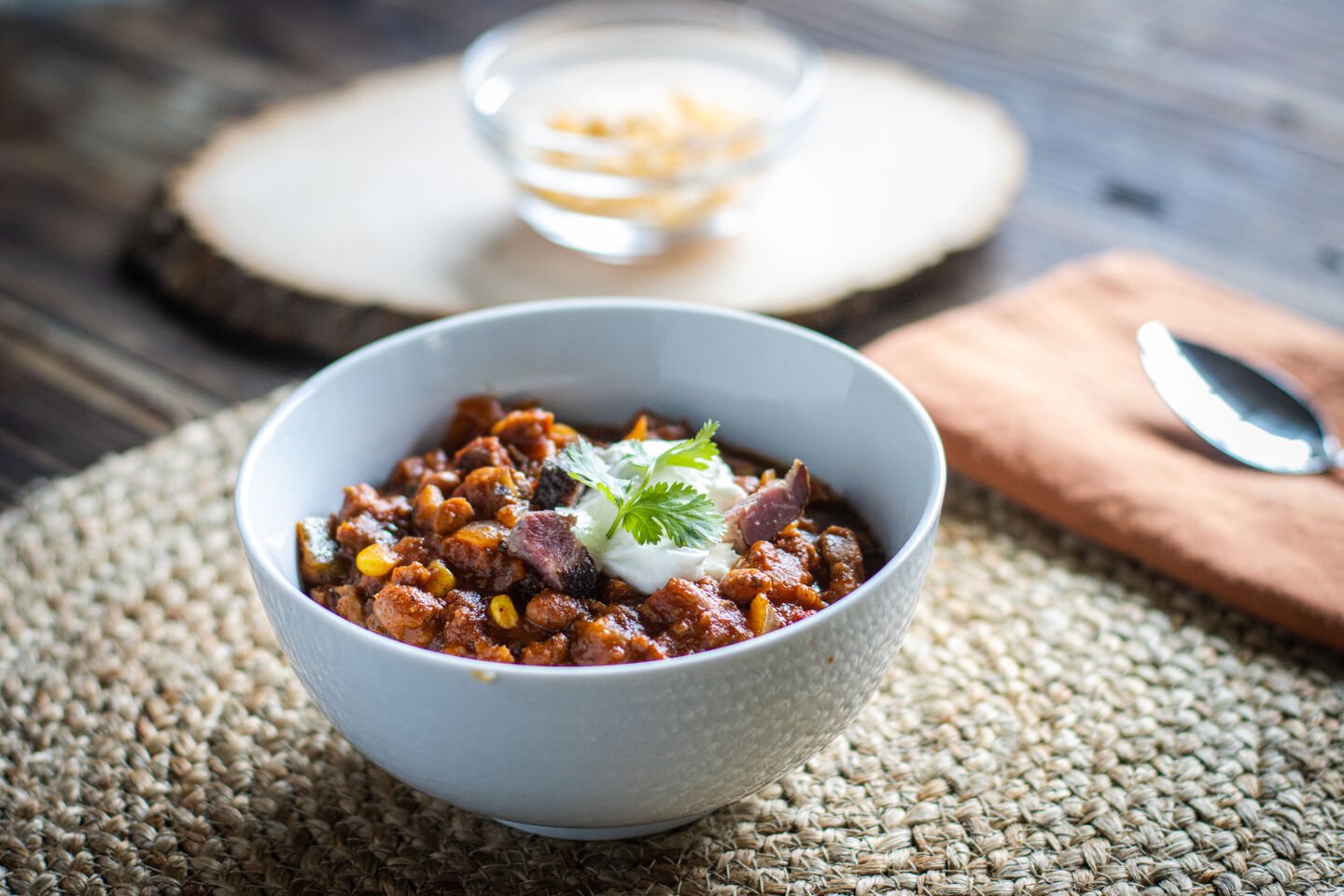 Ingredients
All Ingredients
2-3 lbs cooked brisket (tri-tip, prime rib)
1 lb of sausage
1/2 lb of bacon
2 yellow onions
1 jalapeño pepper
2 poblano peppers
2 Anaheim peppers
Red, Yellow, and Orange bell peppers
32 OZ of beef stock
2 cans of fire roasted tomatoes
1 can of tomato sauce
1 can of pinto beans (drained)
1 can of black beans (drained)
2 cups of fresh or frozen corn
2 tsps kosher salt
4 tsps chili powder
½ tsp ground black pepper
Instructions
Dutch Oven Competition Chili
Step 1
Roast peppers and onions on pellet smoker until peppers start to blister and onions start to get soft. Peal skin off peppers and chop peppers and onions
Step 2
Cook bacon until done. Chop it up into small bite sizes.
Step 3
In a 12-inch Dutch oven, brown sausage. Add peppers, onions, bacon, fire roasted tomatoes, tomato sauce, beef stock, & brisket. Let simmer for 1-2 hours.
Step 4
Add drained beans and corn to Dutch oven. Add salt and chili powder to taste. It does not need much. Let simmer for another 1-2 hours and enjoy.
Recipes you might also be interested in