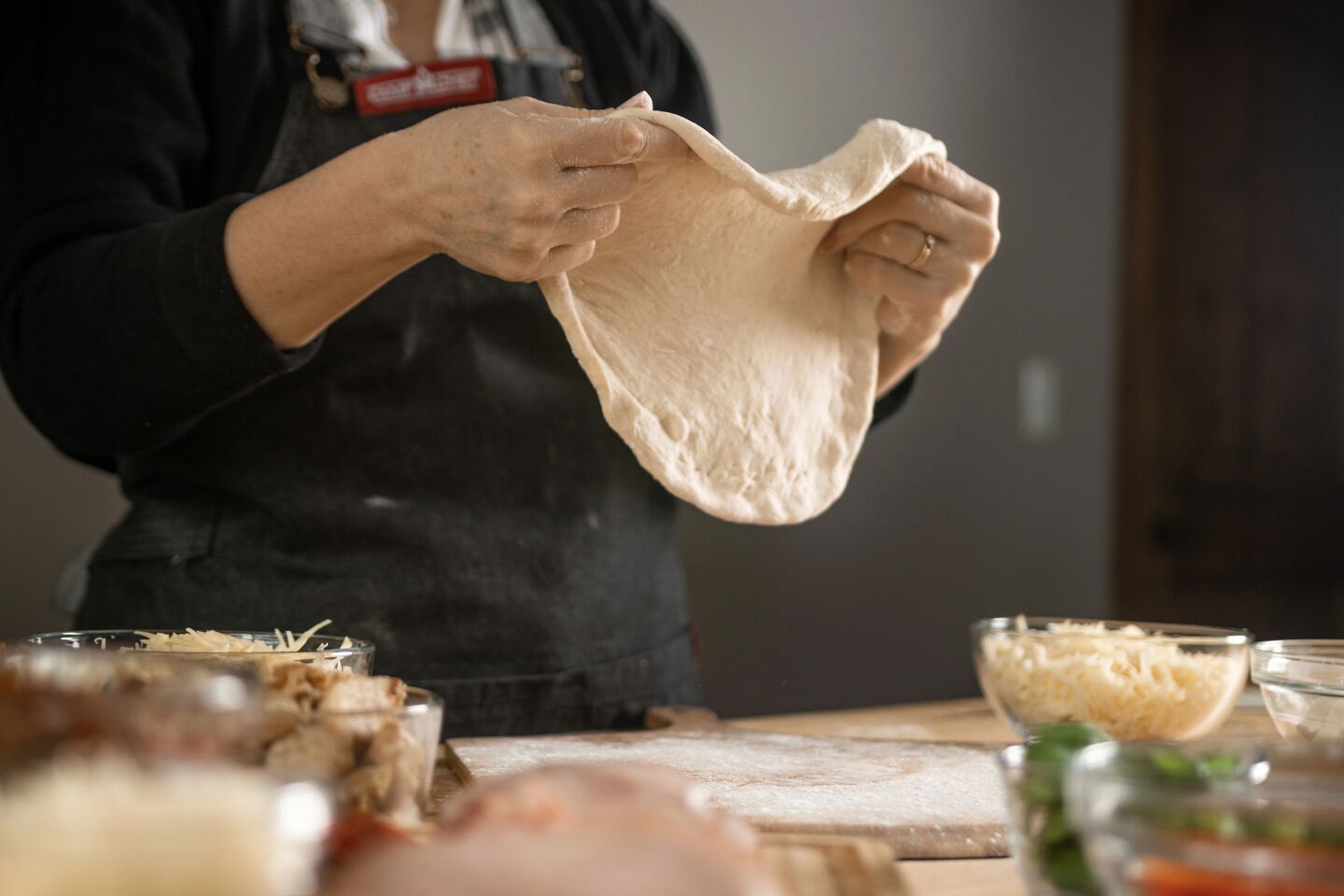 Ingredients
All ingredients
3 cups warm water
4 teaspoons active dry yeast
4 teaspoons salt
2 1/2 cups bread flour
4 cups all purpose flour
Instructions
Multi-use Dough
Step 1
Start with a large, clean bowl to make and hold the dough in.
Step 2
Measure 3 cups warm water into bowl; add yeast, salt, and flour.
Step 3
Mix until all the flour is moist. The dough should be firm but slightly sticky.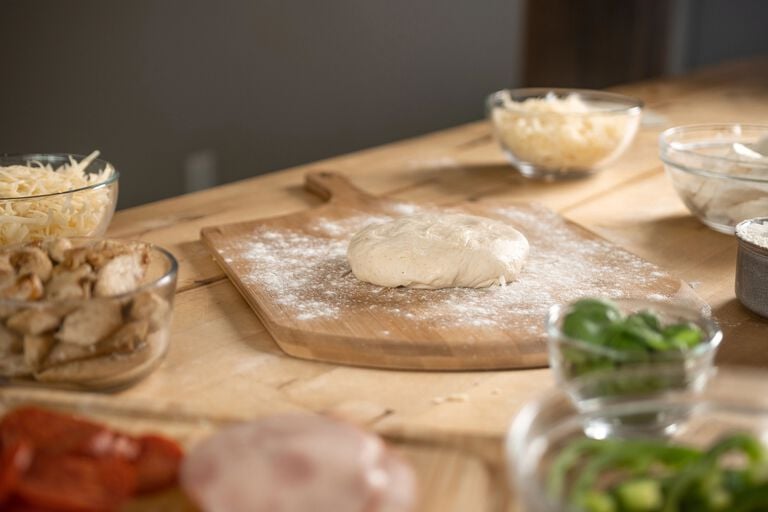 Step 4
Let this rise until it has doubled, about 1 hour.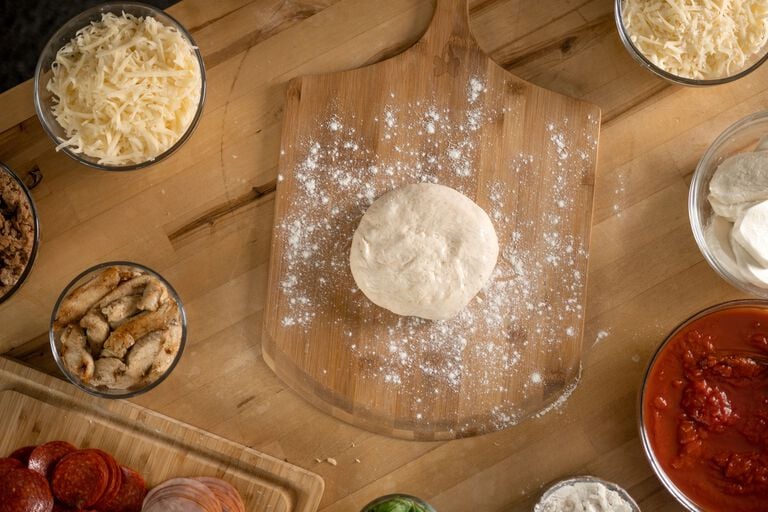 Step 5
At this point, the dough is ready to shape into dough balls or put in the fridge until ready to use.
NOTE
It will last up to 3 days if stored in the fridge. In fact, the dough is much easier to handle after being chilled in the fridge. When you're ready to use it, scrape the dough out of the bowl and shape into 6 dough balls, each the size of a large orange. Let them rise at room temperature for 30 minutes if not chilled and about 2 hours if chilled.
Step 6
Form the crust or however you plan to use the dough. Try cinnamon rolls, knots, and other baked goods.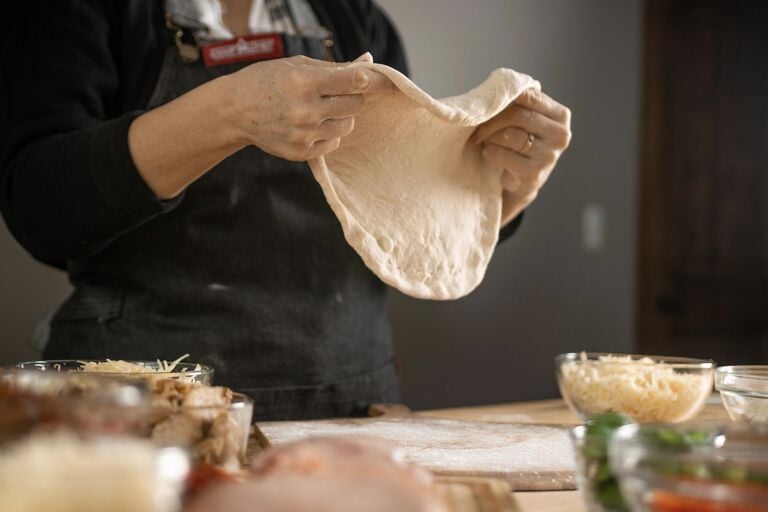 NOTE
The bread flour in the recipe is required in order to be able to stretch your dough very thin. You will find that a rolling pin will not be necessary. The dough should also be wetter than normal dough so that your pizza crust will have the air pockets of true artisan bread; you should have a small bowl of flour nearby to help you handle the sticky dough.
RECIPES YOU MIGHT BE INTERESTED IN