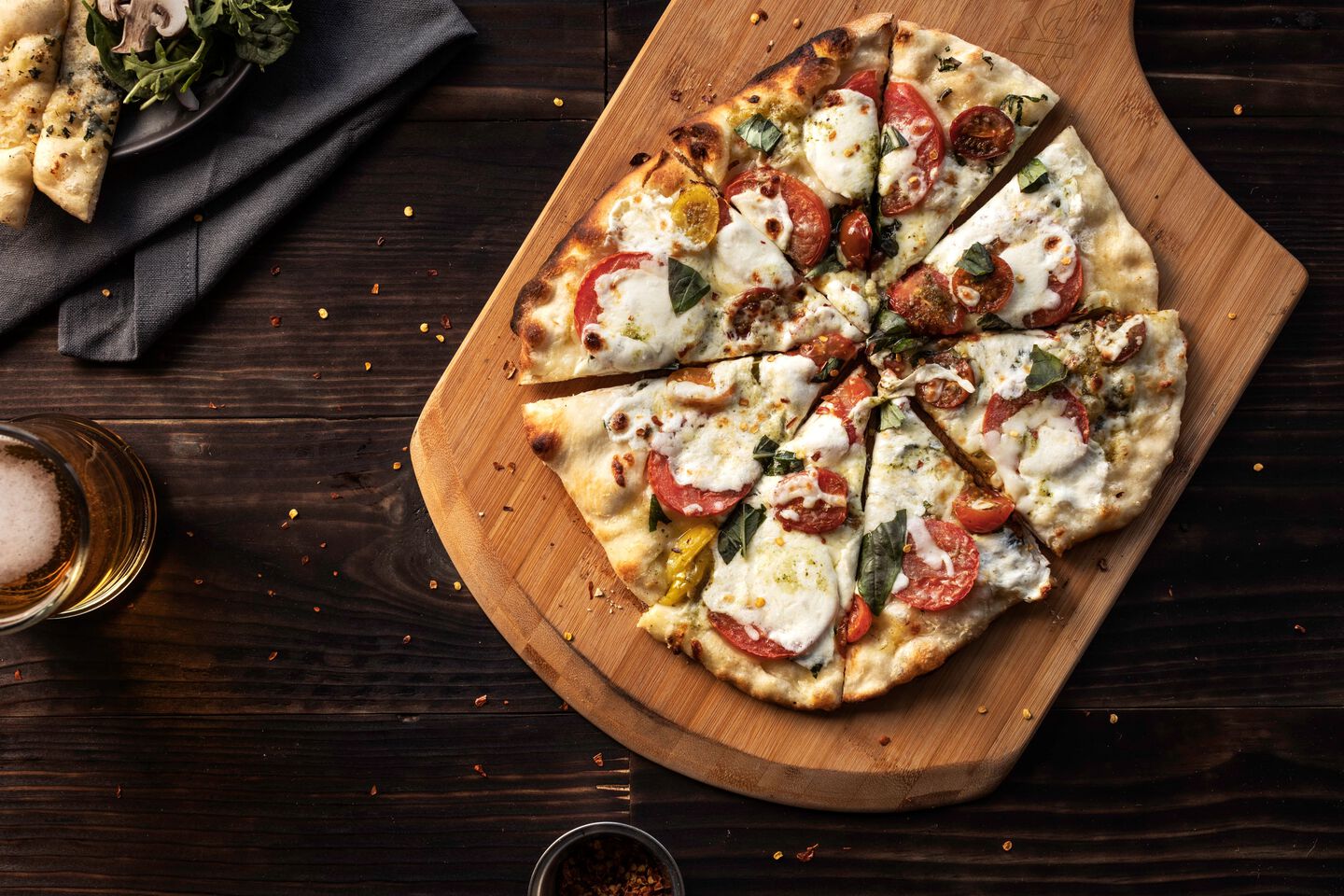 Ingredients
Pizza Dough
3 cups warm water
1 Tablespoon active dry yeast
1 Tablespoon salt
4 cups all purpose flour
2 1/2 cups bread flour
Pizza
Red pizza sauce
Fresh Mozzarella, sliced
Fresh Basil leaves
Parmesan or Asiago, grated
Olive oil
All Ingredients
3 cups warm water
1 Tablespoon active dry yeast
1 Tablespoon salt
4 cups all purpose flour
2 1/2 cups bread flour
Red pizza sauce
Fresh Mozzarella, sliced
Fresh Basil leaves
Parmesan or Asiago, grated
Olive oil
Instructions
Pizza Dough
Step 1
You will want a large, clean bowl or bucket, with a loose fitting lid, to make and hold the dough in.
Step 2
Measure 3 cups warm water into the bowl; add yeast, salt, and flour.
Step 3
Mix until all the flour is moist. The dough should be firm but slightly sticky.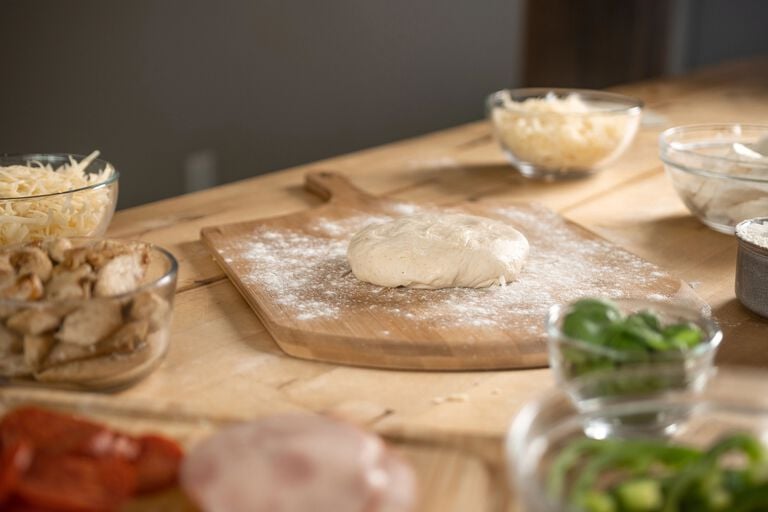 Step 4
Let this rise until it has doubled, about 1 hour.
Step 5
The dough is ready to shape into dough balls or put in the fridge until ready to use. Scrape the dough out of the bucket or bowl, using a bread scraper, and shape into 6 dough balls, each the size of a large orange.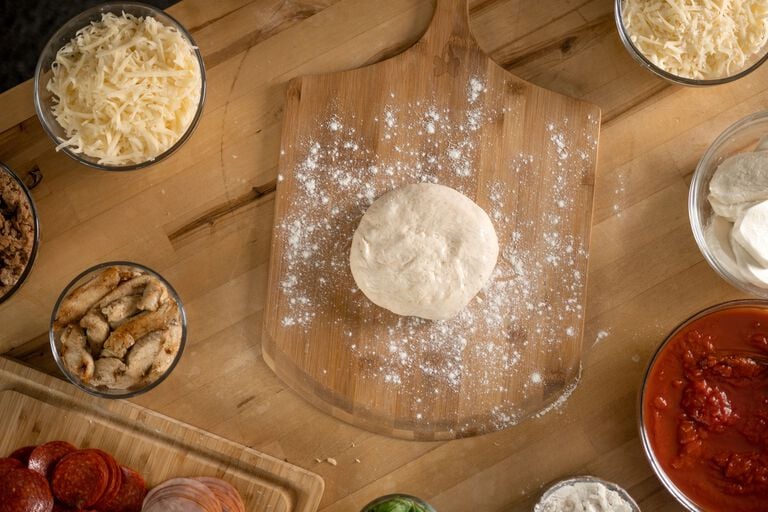 Step 6
Let them rise at room temperature for 30 minutes if not chilled and about 2 hours if chilled.
NOTE
The bread flour in the recipe is required to be able to stretch your dough very thin. You will find that a rolling pin will not be necessary. The dough should also be wetter than normal dough so that your pizza crust will have the air pockets of true artisan bread; you should have a small bowl of flour nearby to help you handle the sticky dough. Form the crust.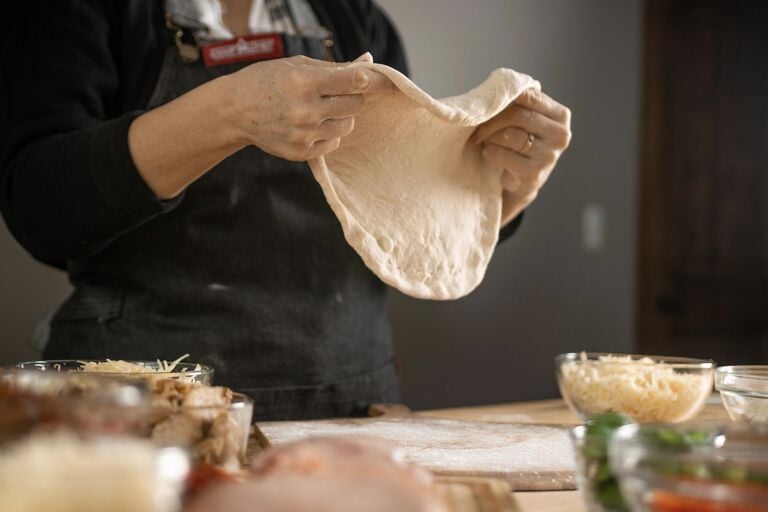 Pizza
Step 1
Place a cast iron pizza pan or stone in the pellet grill and turn to 400-500°F.
Step 2
Prepare a pizza peel with flour and stretch a dough ball out to a 12-14-inch circle, using your hands.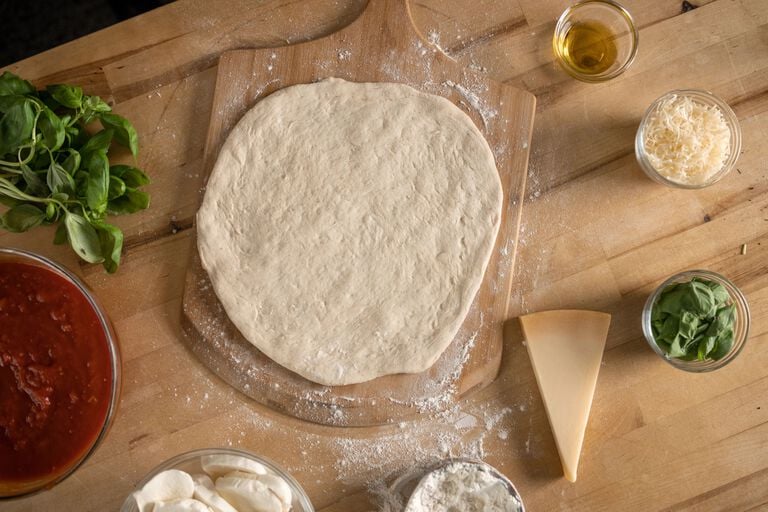 Step 3
Place on the pizza peel and top with a thin layer of sauce, fresh Mozzarella slices, fresh basil leaves, sprinkle of Parmesan or Asiago, and a drizzle of olive oil.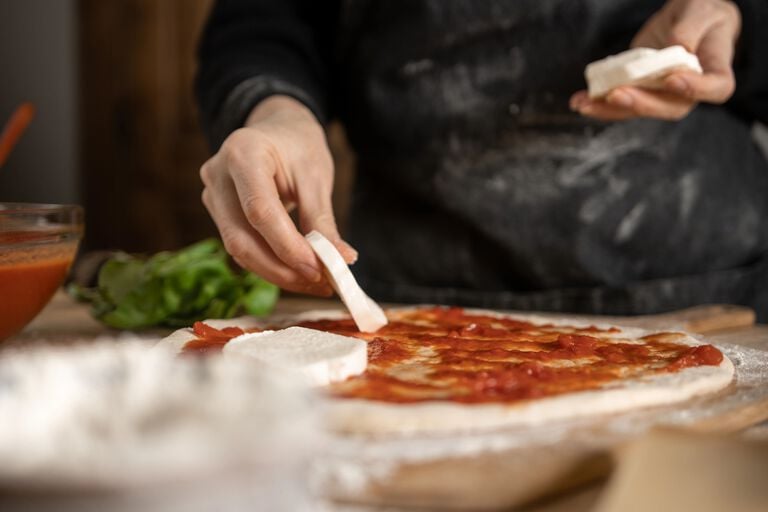 Step 4
Shake your pizza peel quickly back and forth to make sure your pizza is loose and moving. If it isn't moving you will need to carefully put a bit of flour around the edges and continue shaking it and stretching the edges a bit to get it loose.
Step 5
Lay your pizza onto the preheated pizza pan or stone by shaking the pizza from the peel with small quick jerks.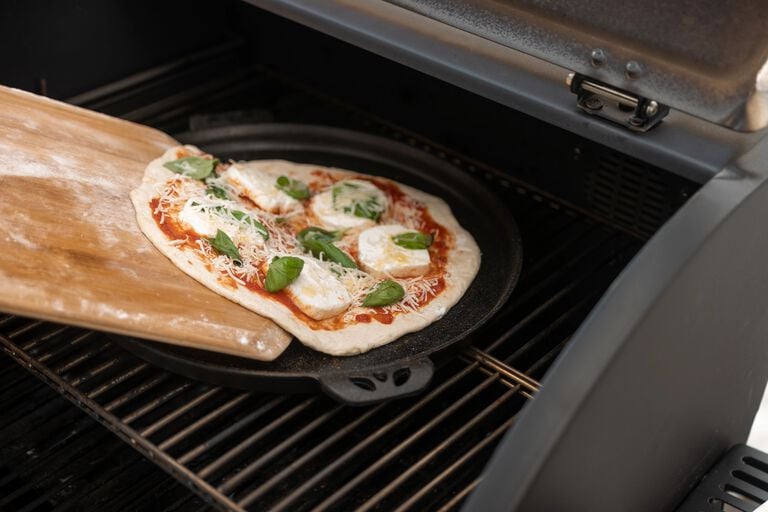 Step 6
Bake pizza in pellet grill for 12-15 minutes at 400-500°F.
Step 7
Remove. Slice. Serve!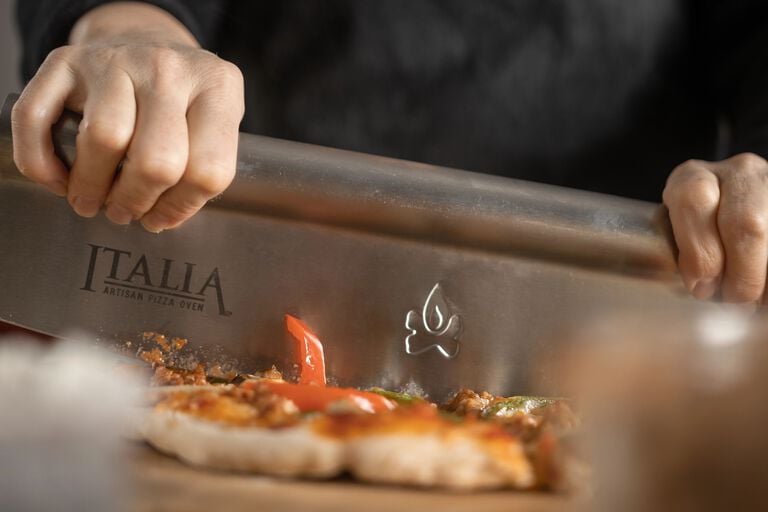 recipes you might be interested in