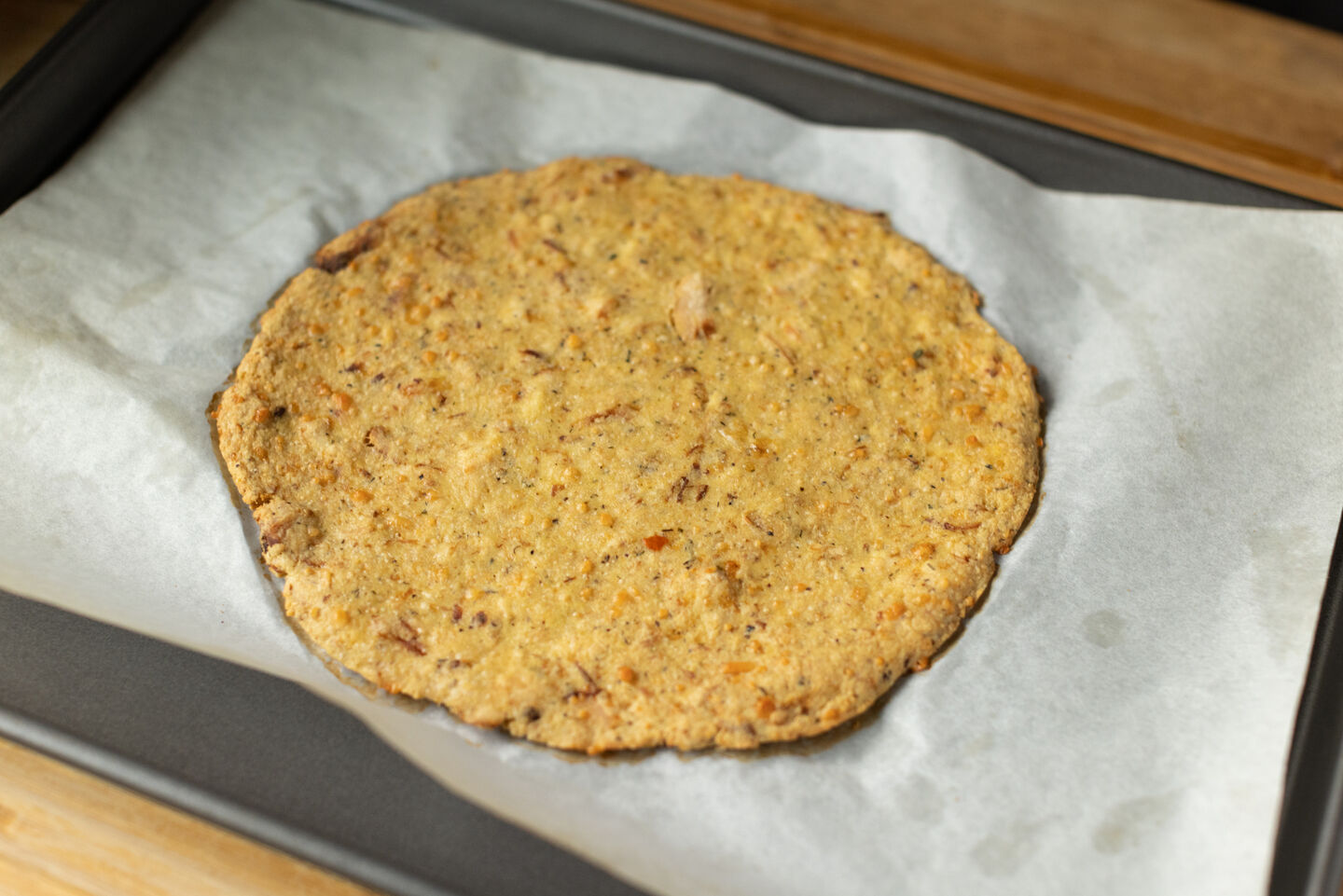 Ingredients
All Ingredients
1 ½ pounds shredded smoked chicken
4 eggs
⅓ cup shredded parmesan cheese
¾ cup grated parmesan cheese
2 lemons
Olive oil
Salt and pepper
Instructions
GLUTEN-FREE Crust
Step 1
Take a pack of chicken breasts and toss it with the juice of two lemons, a few tablespoons of olive oil, and salt and pepper in a bowl.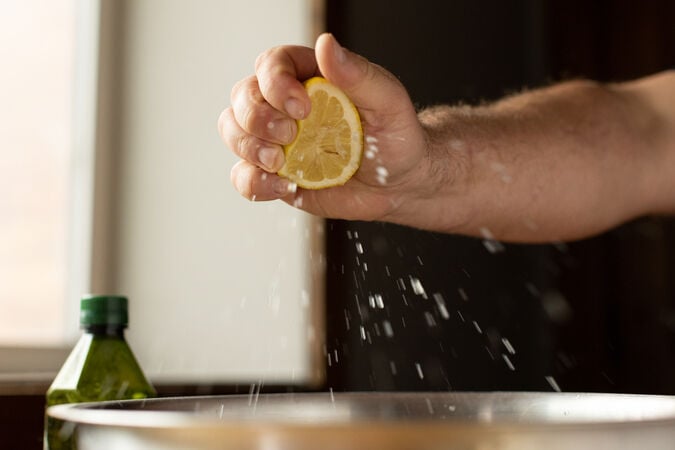 Step 2
Smoke the chicken at 300°F with cherry wood until it reaches an internal temperature of 165°F.
Step 3
Remove and put it in the refrigerator to allow it to cool.
Step 4
Once cooled add the chicken to a mixer on low to shred. You can gradually increase the speed or stop and scrape the bowl to ensure the chicken is shredded thoroughly.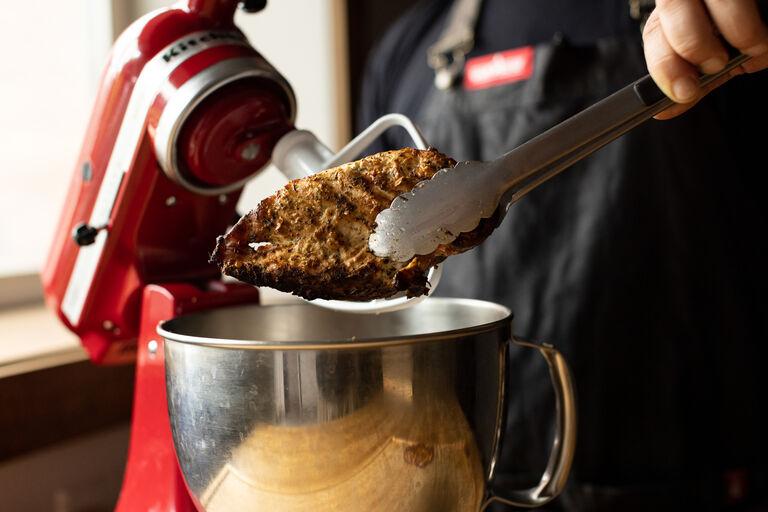 Step 5
Add the egg, and cheeses to the shredded chicken and mix thoroughly.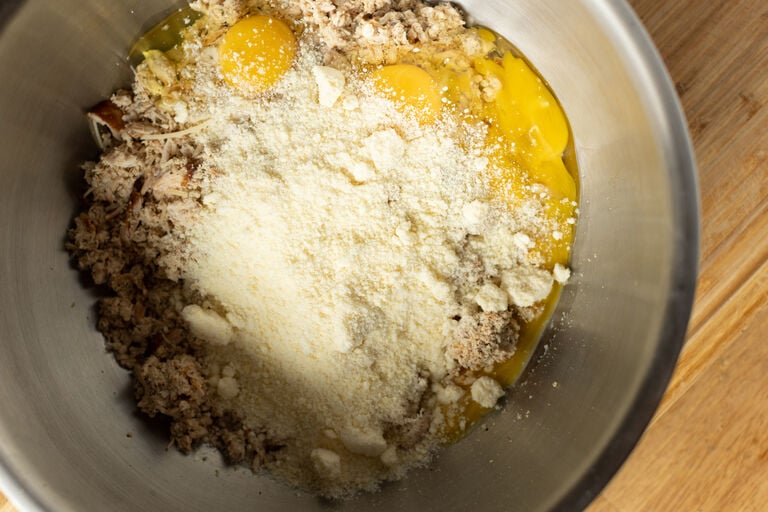 STEP 6
Lay a piece of parchment paper on 3 separate sheet trays and divide the chicken mix up 3 ways evenly, place each division on a sheet tray on the parchment paper and begin one by one smooshing the chicken down and forming it into a pizza crust.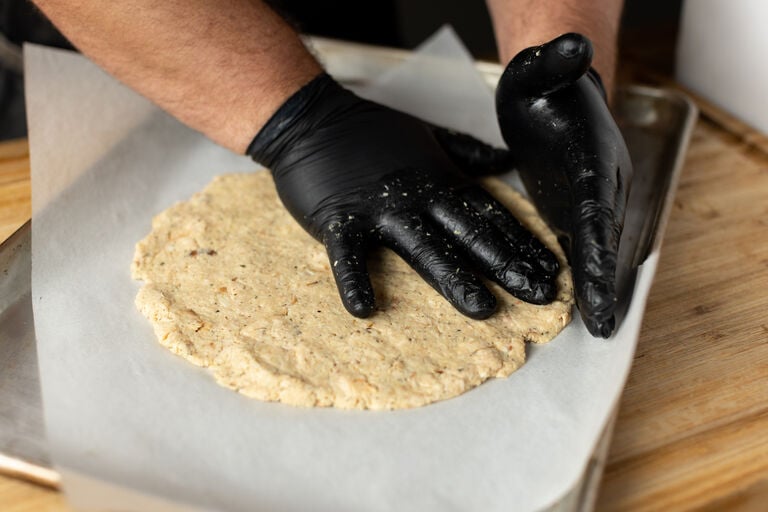 STEP 7
Once all three crusts are formed, cook them in a 350°F oven for 20-22 minutes. Until they are formed solid and have good color. Allow them to cool before adding sauce and toppings to make pizzas!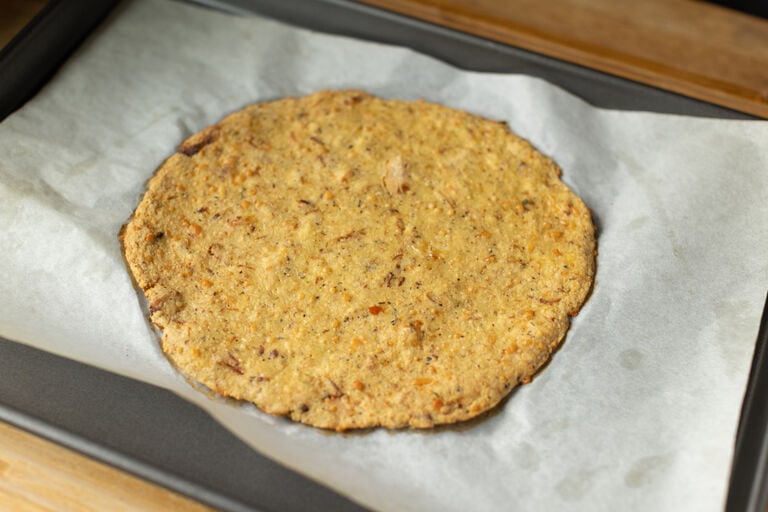 RECIPES YOU MIGHT BE INTERESTED IN