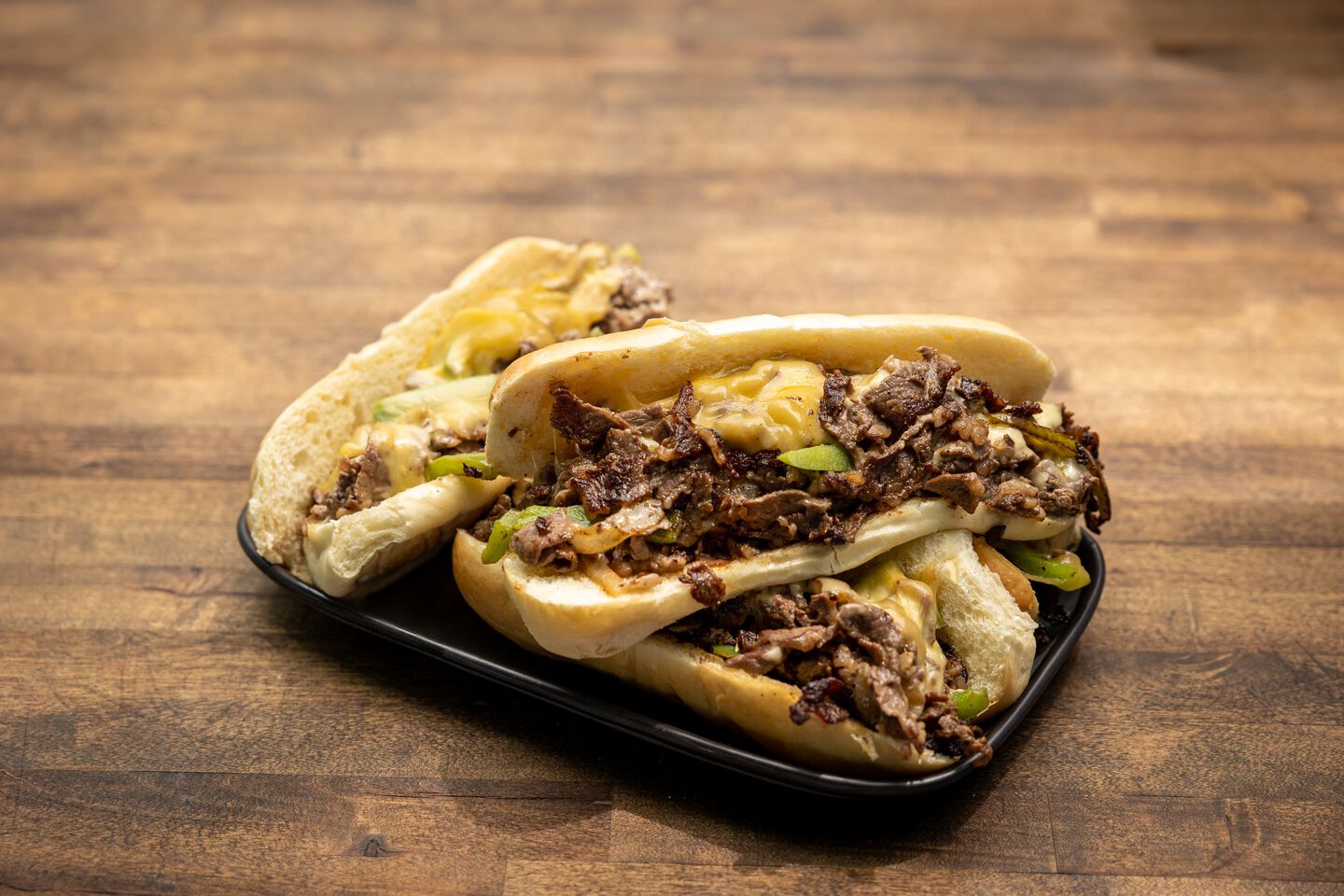 Ingredients
All Ingredients
2 pounds shaved ribeye (sliced to 1/8th inch)
2 tablespoons oil
1 green bell pepper, sliced
1 onion, sliced
8 ounce mushrooms, sliced
Salt and pepper, to taste
Sliced Gouda
4 ounce cream cheese
4 hoagie rolls
Instructions
philly cheese steak
Step 1
Heat oil on skillet over medium-high heat. Add sliced onions and cook until slightly softened.
step 2
Add the sliced ribeye and cook for 5-6 minutes until browned.
step 3
Add in sliced peppers and mushrooms.
step 4
Add the cream cheese to the griddle and stir until it melts and coats the ribeye and vegetables.
Step 5
Segment into 4 separate piles and top with 2 slices of gouda.
Step 6
Let melt and move to hoagie Rolls.
RECIPES YOU MIGHT BE INTERESTED IN