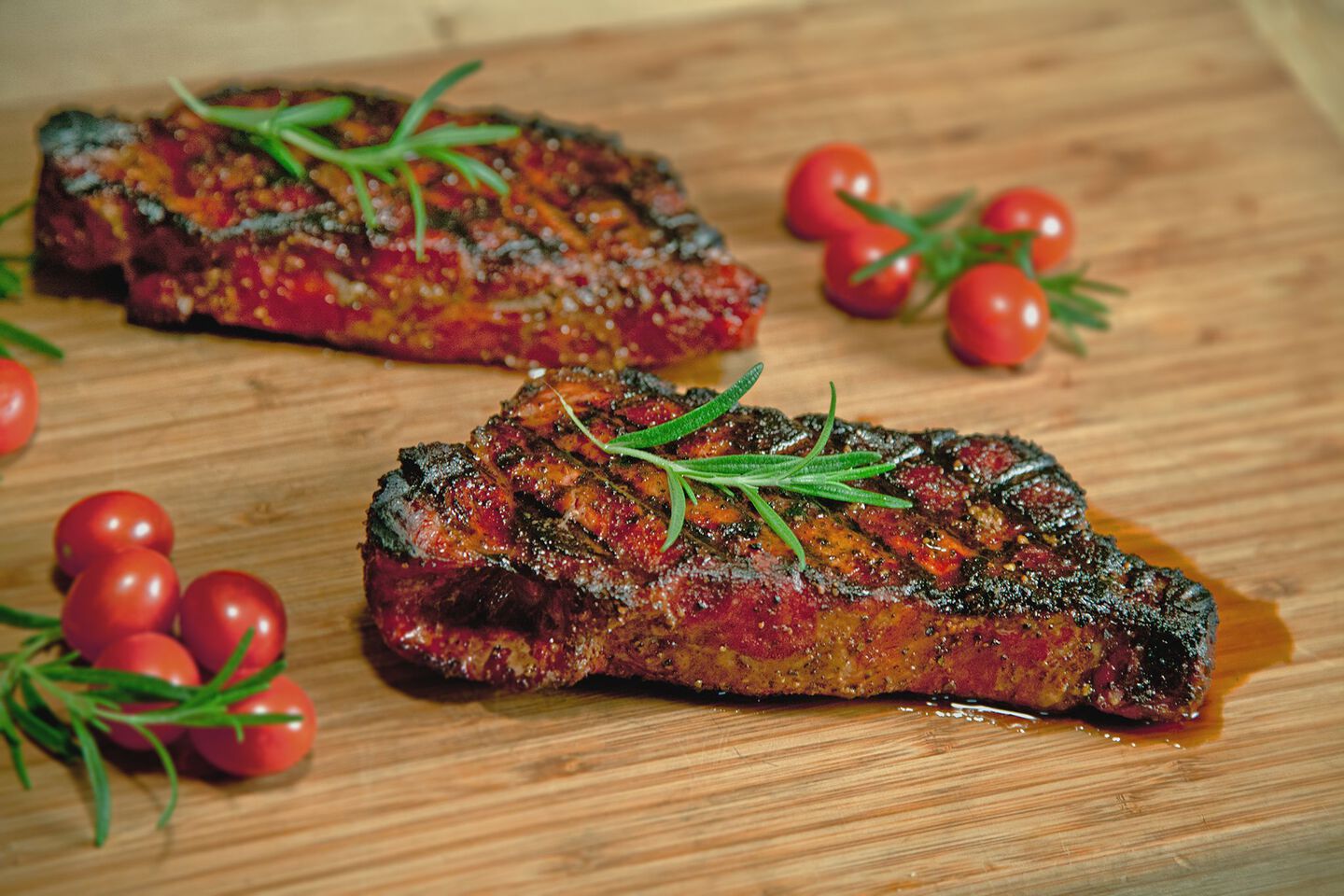 Ingredients
All Ingredients
Tri tip, 3/4 pound per person
1 Tablespoon fresh thyme
1 Tablespoon fresh oregano
1 lime, juiced and zested
1/2 cup peanut oil
Camp Chef Y'all Purpose Seasoning
Salt
Pepper
Instructions
Reverse Seared Tri Tip
Step 1
Preheat your pellet grill to high smoke.
Step 2
Mix together peanut oil, lime juice and zest, oregano, thyme, and any other seasonings you would like to add.
Step 3
Brush tri tip with extra peanut oil, the sprinkle salt and pepper liberally on top. Apply Camp Chef Citrus Herb Seasoning Rub.
Step 4
Finish with the wet rub (peanut oil, lime, and herbs).
Step 5
Cook the tri tip on Hi Smoke until the internal temperature reaches 120° F (usually about 90 minutes). At 110° F, turn on the Sear Box to get it heating up.
step 6
When the tri tip hits temp, sear it for a minute or two on each side. Rest for at least 15 minutes in aluminum foil.
recipes you might be interested in