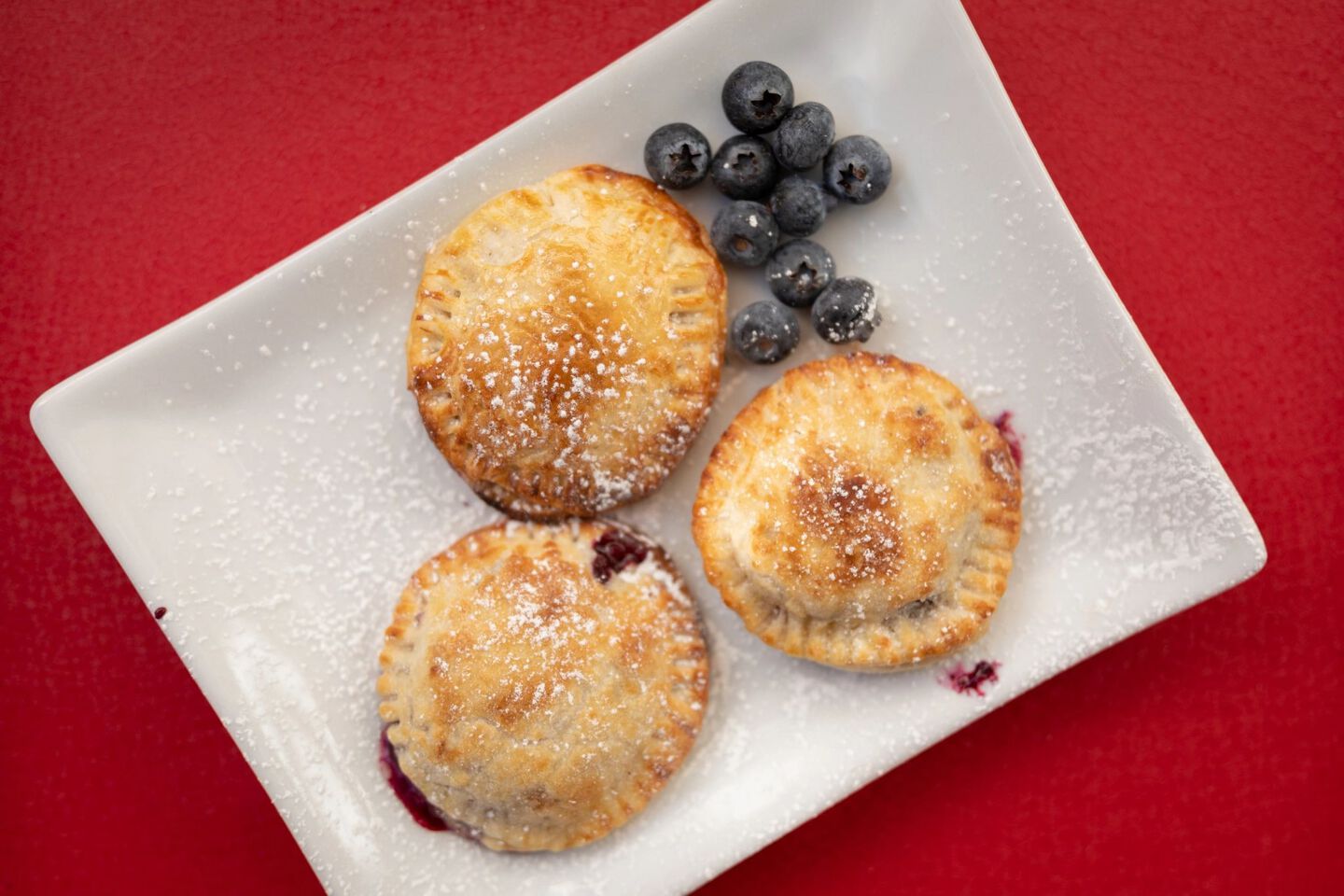 Ingredients
All Ingredients
4 prepared pie crusts
1 1/2 cups blueberries
1/4 cup sugar
1 Tablespoon cornstarch
1 lemon, zested and juiced
1/2 teaspoon vanilla extract
16 ounce Mascarpone cheese
1 egg, lightly beaten
Instructions
Mini Blueberry Pie
Step 1
In a medium bowl, add blueberries, sugar, corn starch, lemon zest and juice, and vanilla extract. Mix gently until well combined.
Step 2
Roll out the pie dough and, using a cookie cutter (about 3-4 inches in diameter), cut out the dough (you can also use a bottom of cup or bowl if you don't have a circular cookie cutter). Gather all the scraps and re-roll the dough, then cut out more circles. This recipe will make about 20-24 pies depending on how far you can stretch your dough.
Step 3
Cut the pie crusts into equally sized, circular mini pie crusts. You will have to re-roll the remaining pie crusts after cutting out the initial circles to get the most pies out of your crust.
Step 4
Place about 1-2 teaspoons of the blueberry mixture in the center of half of the circular pie crusts, leaving 1/4" space along the edge. Top with 1 teaspoon of the mascarpone cheese.
Step 5
Lightly brush water along the edges of the crust and place another pie crust over the top. Using the tines of a fork, seal the edges well.
Step 6
Brush the tops of the hand pies with the egg wash.
Step 7
Preheat Artisan Pizza Oven to 550-600 °F.
Step 8
Dust pizza peel with flour so pies can slide easily into the pizza oven. Slide 4-5 pies into the pizza oven and bake for about 7-8 minutes or until pies start to brown. Repeat with remaining pies.
Step 9
Dust with powdered sugar if desired.
RECIPES YOU MIGHT BE INTERESTED IN