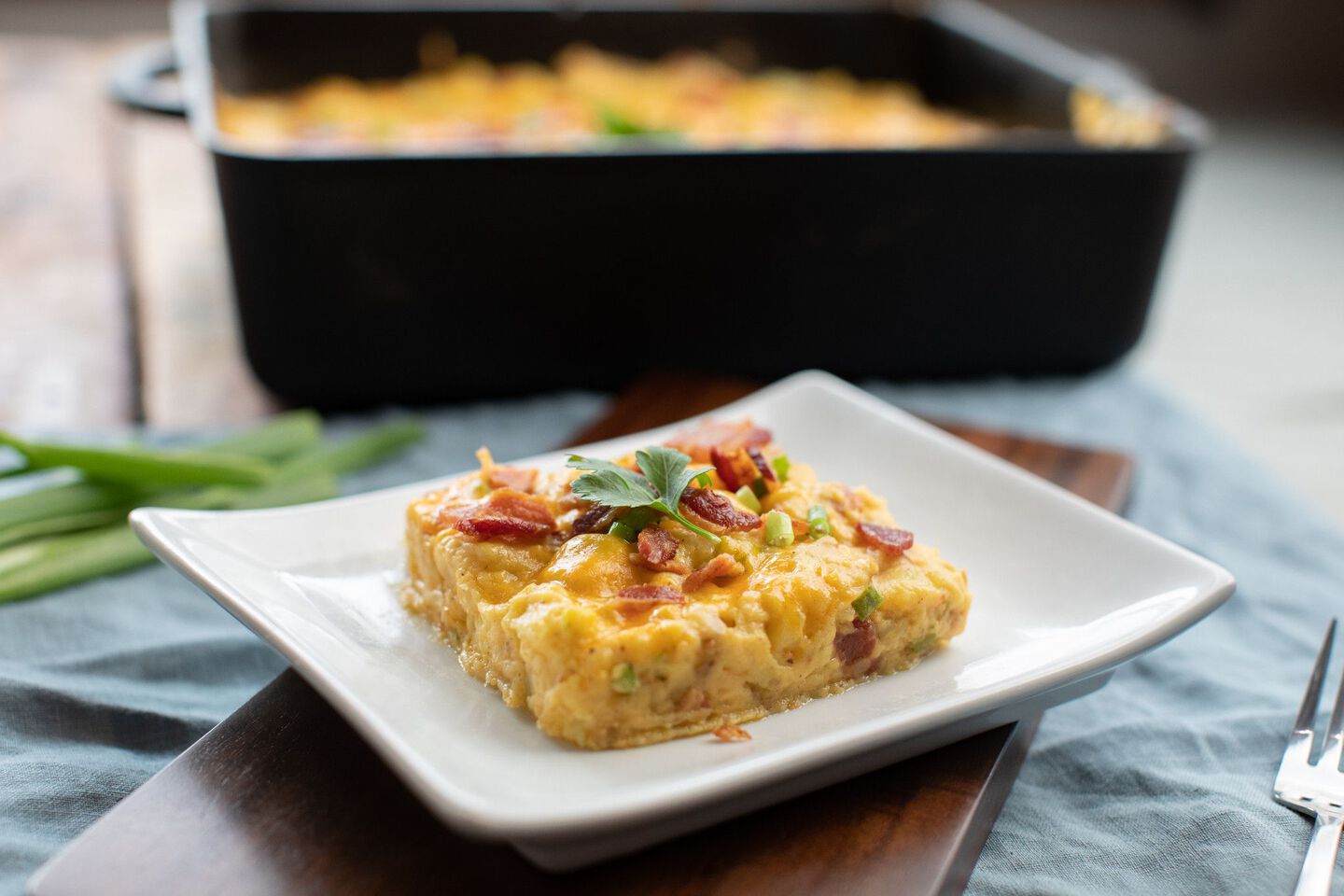 Ingredients
All Ingredients
4 pounds Yukon gold potatoes, skin left on, chunked
1 cup sour cream
1 cup mayonnaise
3 cups cheddar cheese, shredded, divided
1 package bacon, cooked and crumbled
5 green onions, sliced
2 teaspoons seasoned salt
1/2 teaspoon salt
1 teaspoon ground black pepper
Instructions
LOADED POTATO Bake Casserole
Step 1
Preheat oven or pellet grill to 350°F.
Step 2
Wash potatoes and cut into chunks. Place potatoes into a large pot of boiling water and cook until fork tender, about 15 minutes.
Step 3
Drain the potatoes and place into a large mixing bowl. Add all the rest of the ingredients, leaving out 1 cup of the cheese and stir until well combined.
Step 4
Lightly butter a 9 x 13 casserole dish or square Dutch oven. Place the potato mixture in baking dish. Top with remaining 1 cup of cheese.
step 5
Bake for 30 minutes until cheese is melted.
recipes you might be interested in