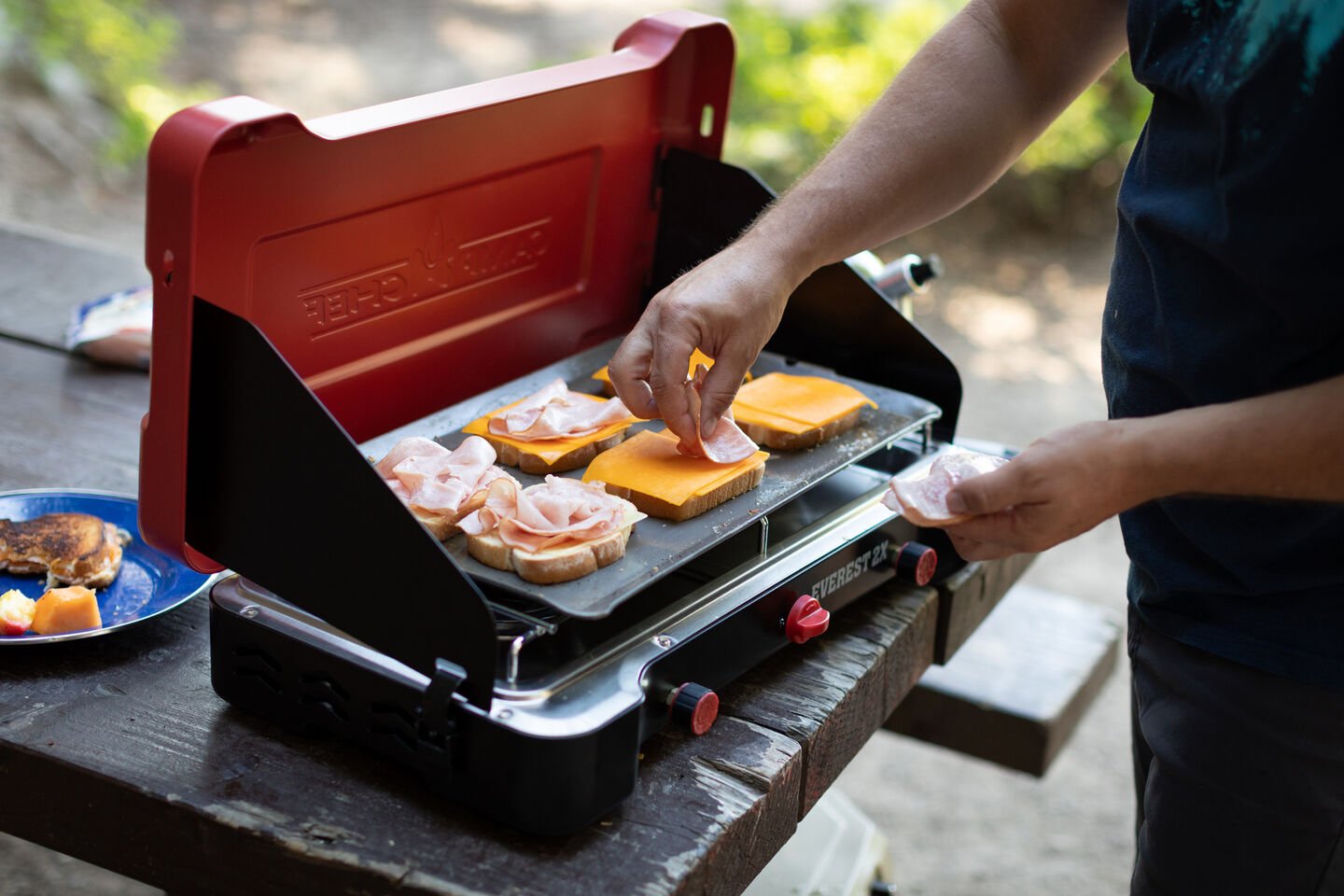 Ingredients
All Ingredients
16 slices Taylor pork ham
4 tablespoons butter
16 slices American Cheese
16 thick cut slices of bread, sliced
2 tablespoons cream cheese
Sriracha (optional)
Instructions
Grilled Ham & cheese Sandwich
Step 1
Turn your stove on and preheat skillet or griddle to medium heat.
Step 2
Spread cream cheese on the inside of one piece of bread.
Step 3
Add butter to the griddle.
Step 4
Place the other side of the bread on the buttered griddle.
Step 5
Start assembling your sliced cheese on top of the cream cheese. Add in your deli meat. Top with your other piece of bread.
Step 6
Cook for 2 minutes until the cheese starts to melt.
step 7
Flip. Cook for additional 30 seconds. Plate. And, eat.
recipes you might be interested in