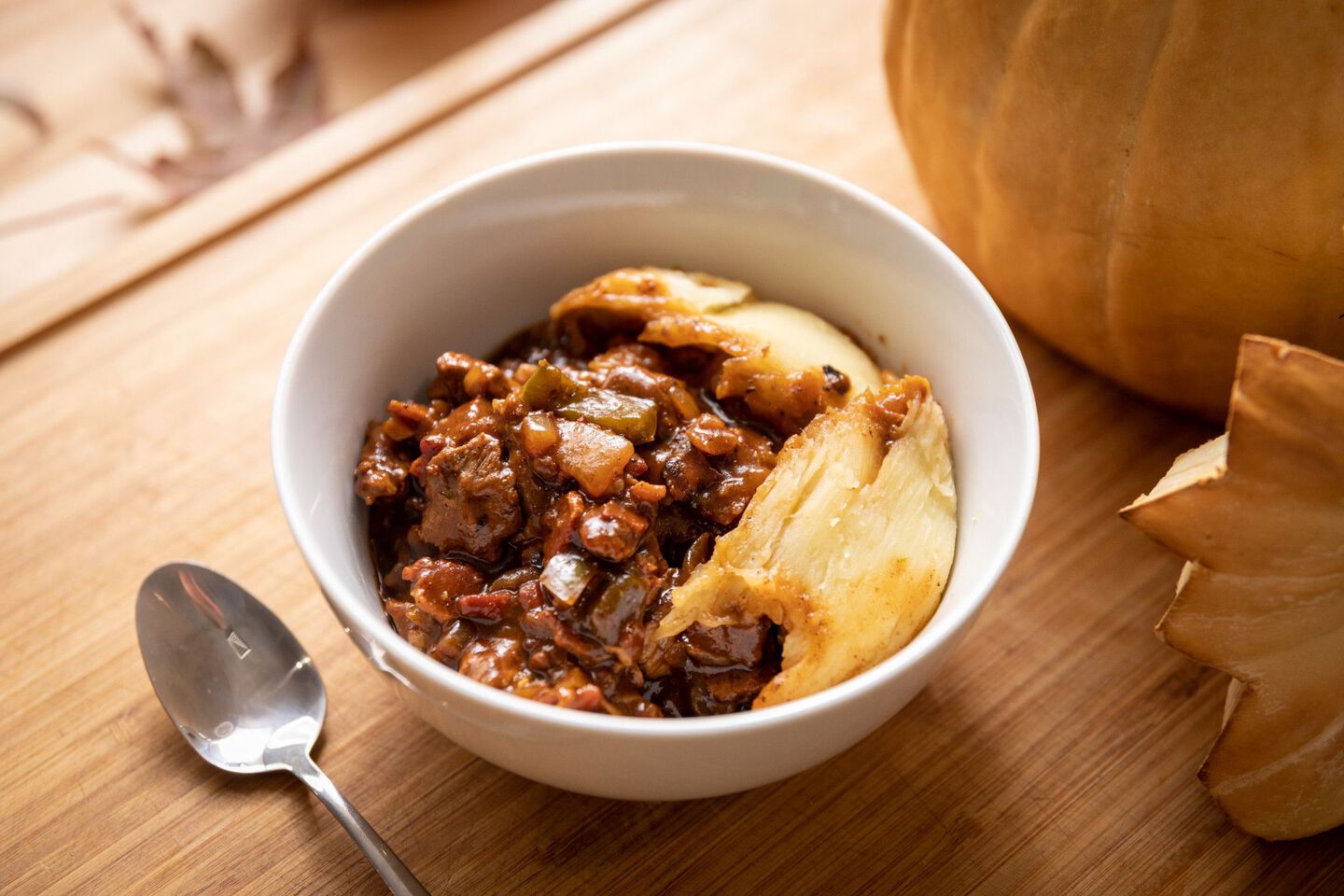 Ingredients
All Ingredients
1 - 10 inch sugar pumpkin
1 pound thick cut bacon, diced
2 pounds New York steaks, cubed
1 yellow onion, diced
1 bell pepper, diced
3 cloves garlic, rough chopped
3 teaspoons dry oregano
2 Tablespoons tomato paste
2 Tablespoons Worcestershire sauce
2 Tablespoons flour
1 - 12 ounce can dark beer
Instructions
dinner in a pumpkin
step 1
Remove the top of the pumpkin and clean out the seeds and goo.
step 2
In a cast iron skillet, render the bacon until crisp. Remove the bacon fat from skillet leaving about 2-3 Tablespoons.
step 3
Add the onions, and green peppers, cook until soft. Add the garlic and quickly cook for 60 seconds. Then add the steak and season with salt, pepper and oregano - finish with a sear.
step 4
Add tomato paste to the skillet and mix together. Combine the flour with your mixture and stir to combine. Add the can of beer and mix until a sauce has formed. Finally throw in chopped bacon and remove from heat.
step 5
Fill the pumpkin with mixture. Place filled pumpkin on cookie sheet and cook in a preheated pellet grill at 325 °F for about 1 hour or until the pumpkin is tender.
step 6
Scoop out the meat mixture with a portion of the pumpkin.