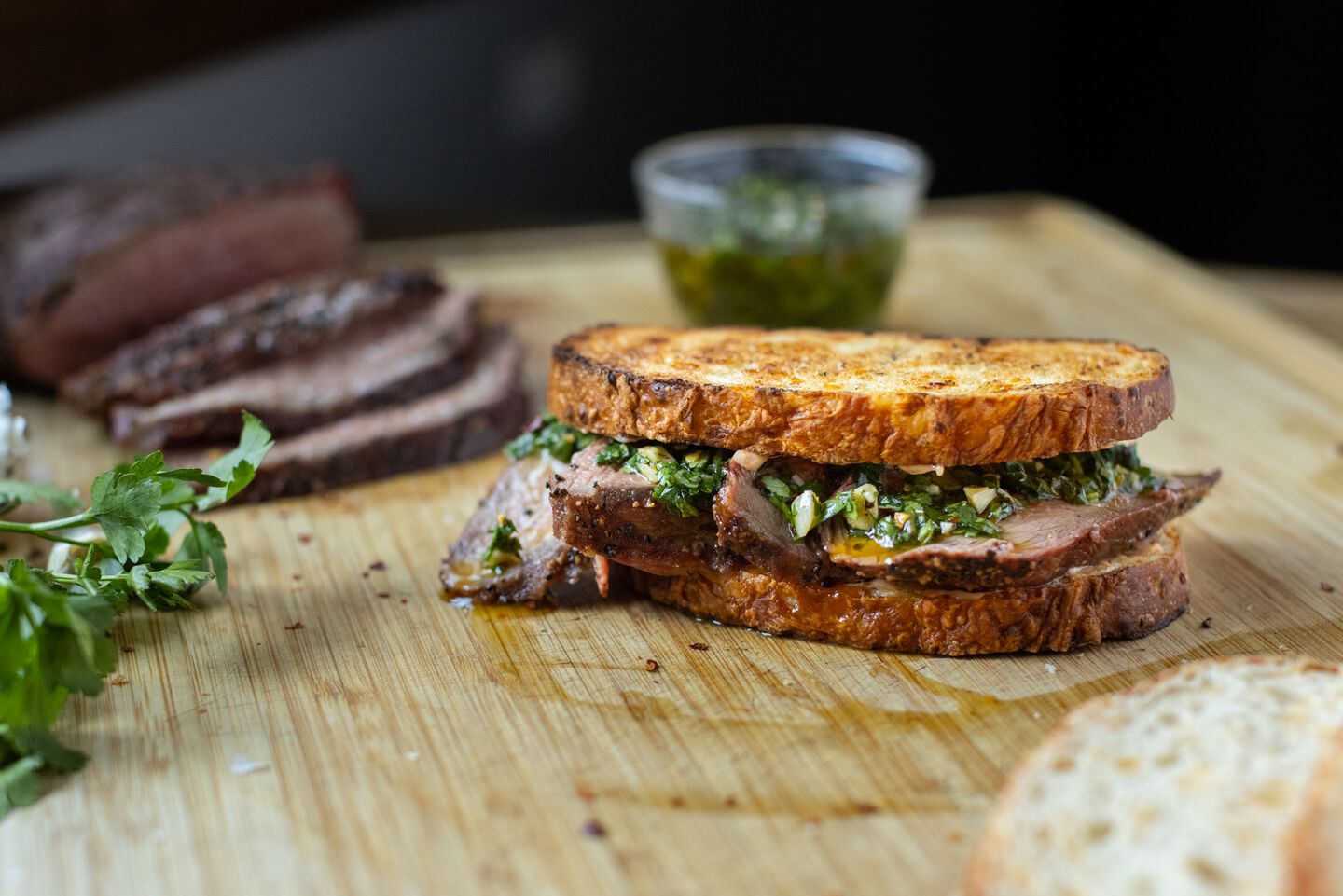 Ingredients
All Ingredients
1 (1.5-2 pound) tri-tip roast
1 Bunch fresh parsley
1 Bunch fresh cilantro
5 cloves of garlic
1/4 cup red wine vinegar
1/2 cup olive oil
Salt and pepper, to taste
4 soft sandwich rolls
1/2 cup mayonnaise
1 teaspoon sriracha hot sauce
Instructions
Tri-Tip
Step 1
Season your Tri-tip with the Y'all Purpose seasoning. Preheat your smoker to 225°F.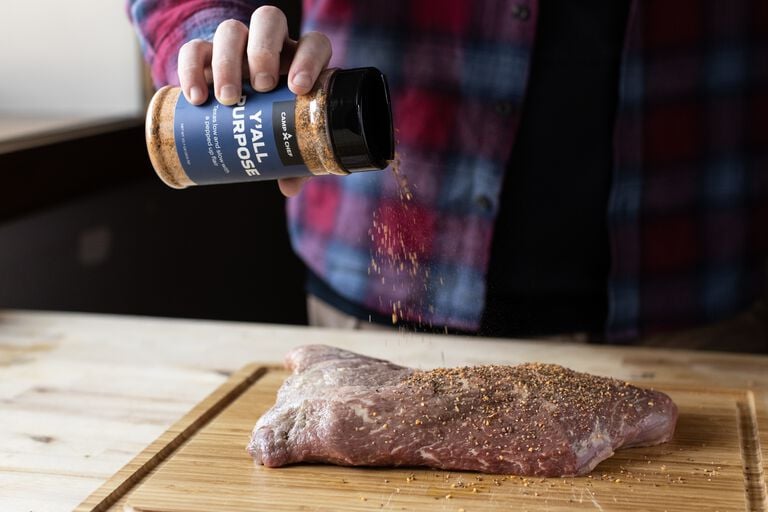 Step 2
Place the tri-tip roast in the indirect heat zone and smoke for 1 1/2 to 2 hours, or until the internal temperature reaches 135°F.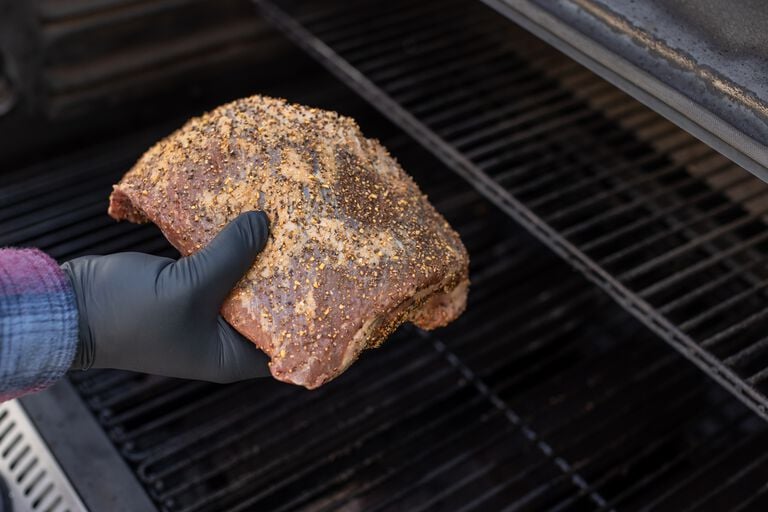 Step 3
In a food processor, pulse the parsley, cilantro, garlic, red wine vinegar, olive oil, salt and pepper until finely chopped. This is your chimichurri.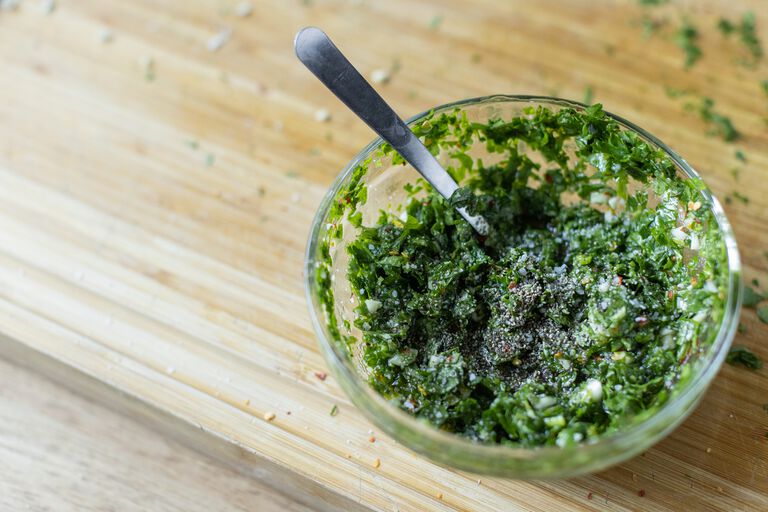 Step 4
In a small bowl, mix the mayonnaise and sriracha hot sauce.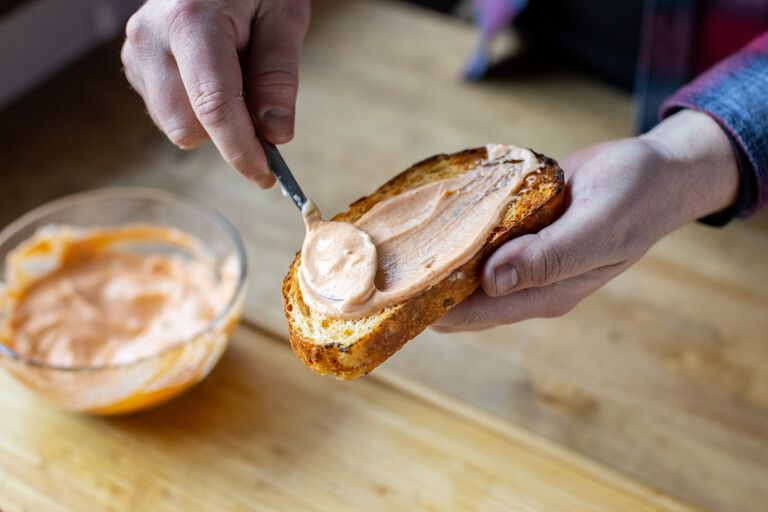 step 5
Toast the sandwich rolls and spread spicy mayo on one side and chimichurri on the other.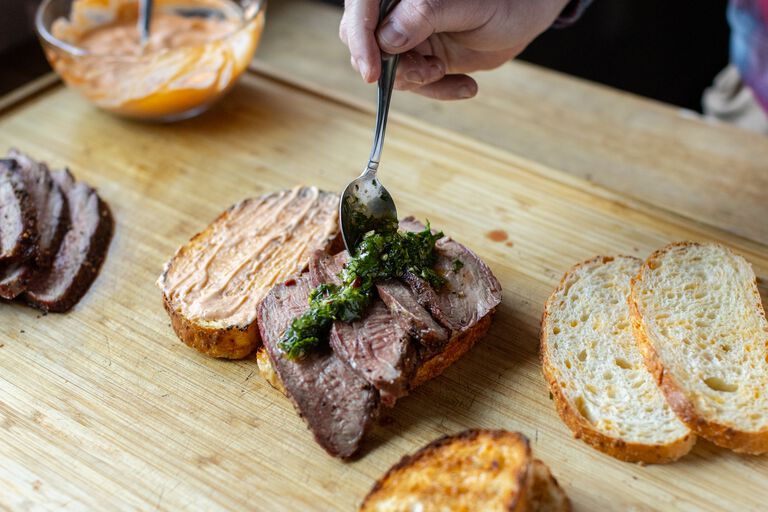 step 6
Thinly slice the tri-tip against the grain and place it on the sandwich rolls. Serve immediately. Enjoy!