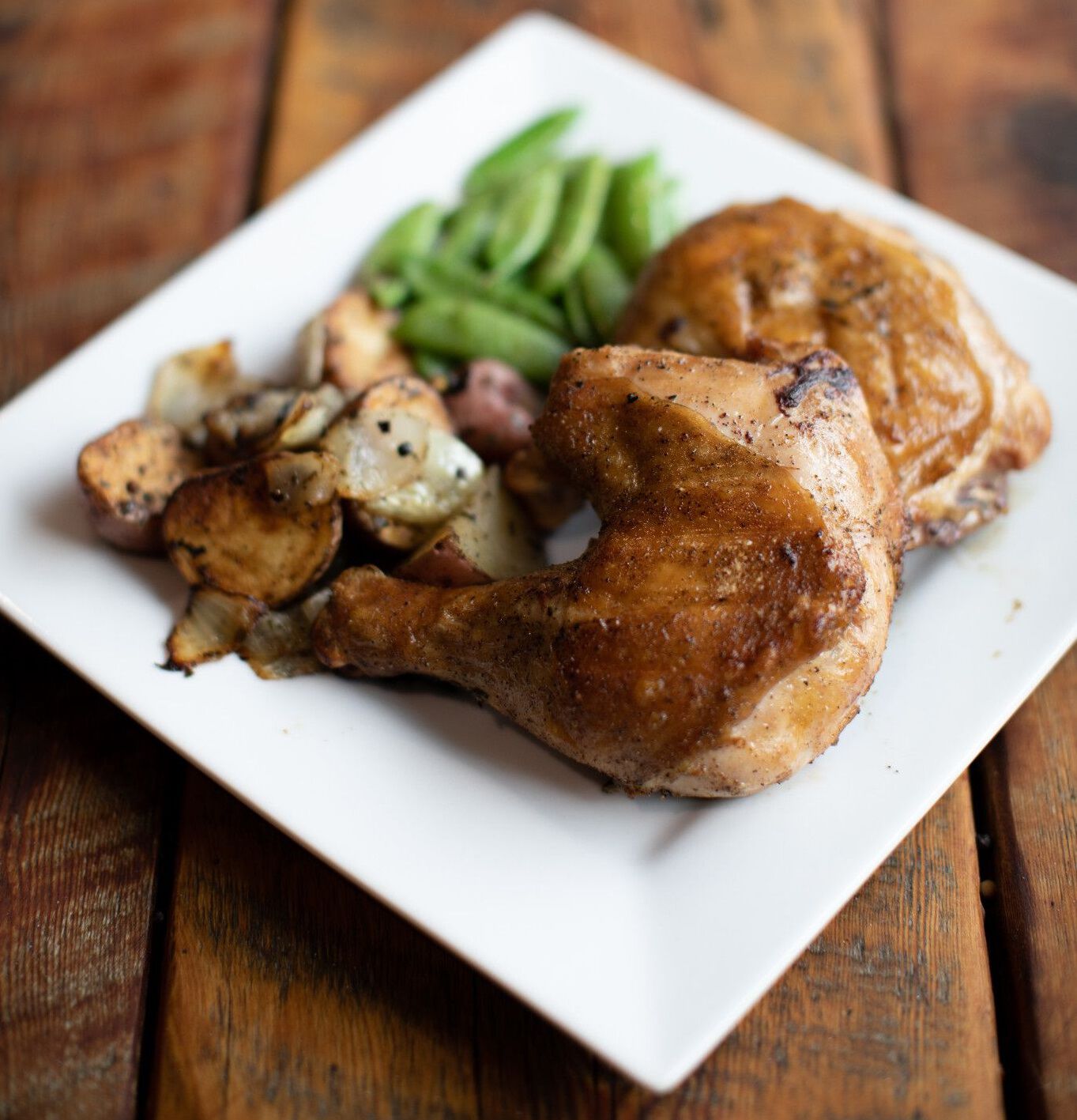 Ingredients
All Ingredients
2-3 lbs chicken (Leg quarters or thighs and drumsticks)
1 1/2 cups apple cider vinegar
1 cup extra virgin olive oil
2-3 teaspoons poultry seasoning
2 teaspoons salt
3 teaspoons black pepper
1 teaspoon cayenne
1 1/2 teaspoons garlic powder
Instructions
BBQ Delmarva Chicken
step 1
Put chicken pieces into a large container for marinating in. Using a medium sized bowl add all your spices, then the liquid ingredients. Add the cider and oil, pour over chicken, then add water to cover chicken parts (just barely over the top of the chicken). Make sure all the pieces of chicken are well soaked with the spices and marinade. Marinate the chicken for at least an hour or overnight.
step 2
Preheat the pellet grill to 350 °F with the sliding grill open or preheat BBQ box to medium high heat.
step 3
Pull the chicken out of the marinade and place on grill. Cook until internal temperature reaches 165 °F, around 30 minutes. Turn chicken over halfway through cooking. When chicken is done, pull the chicken off and set it out to rest for 10 minutes.