The pellet grill game has forever been changed. We've just launched the most versatile grill accessory on the market—the
Sidekick
—
your new partner in cooking crime
. Grill, bake, smoke, boil, flame broil, BBQ, sear, roast, braise, sauté, fry, brew, and more on one convenient unit. The cooking possibilities are endless.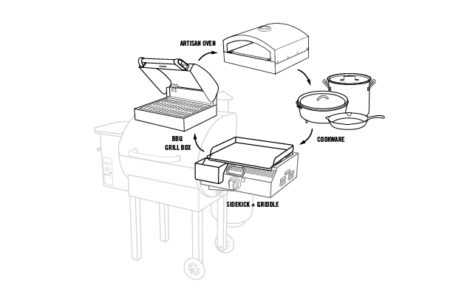 Customize your pellet grill to fit your cooking needs— the Sidekick is the epitome of modular cooking. So what accessories can fit on the Camp Chef Sidekick? Most 14-inch compatible Camp Chef accessories will fit on your Sidekick. Add a
griddle
,
grill box
,
pot & pans
, a
pizza oven
, and more. The Sidekick puts out 30,000 BTU (over double the Sear Box) and has no problem searing. Thanks to the Sidekick we were able to cook 50 famous recipes from 50 fabulous states all on one unit. Check it out
here
and explore a whole new world of cooking with the Sidekick.
Installation:
Installation is a breeze. Simply remove your side shelf and mount the Sidekick to the existing holes. Connect your propane tank and get cooking.
Compatible Accessories: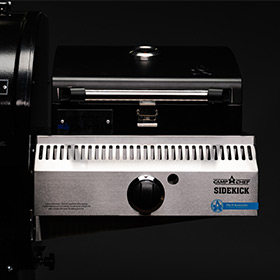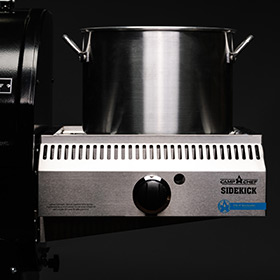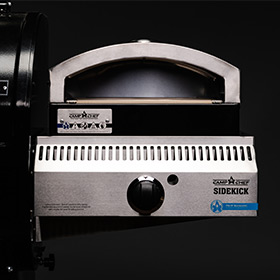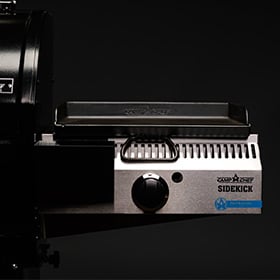 What will you make with your Sidekick? Let us know in the comment section below!