For some, maintaining their cooking equipment is a semi-annual endeavor. They haul their gear out of storage, dust off the cobwebs, and use until the late Fall. For others, "grilling season" isn't a season at all-it's year-round. Whichever group you fall into, these six helpful tips are sure to keep your Camp Chef Flat Top Grill in prime cooking condition.
1. Griddle Care
After use, clean with warm water. Use the Camp Chef scraping tool (it comes in the 6-Piece Griddle Tool Set) to clean food bits off of grill. Wipe clean with paper towel (repeat as necessary.) Apply a thin coat of Cast Iron Conditioner or cooking oil to the griddle and spread using a paper towel. Heat the griddle until it the oil starts to smoke, turn off the heat, wipe any excess oil off the griddle top, and store in a dry place.
2. Grease Management
Built-in Micro and Macro Leveling systems help with managing grease. The included grease cup can hold up to three cups of run off grease. We suggest regularly cleaning your grease cup and catch. Use warm water and dish soap to remove grease buildup in your grease catch. This will ensure a quick and easy cleanup after each cook.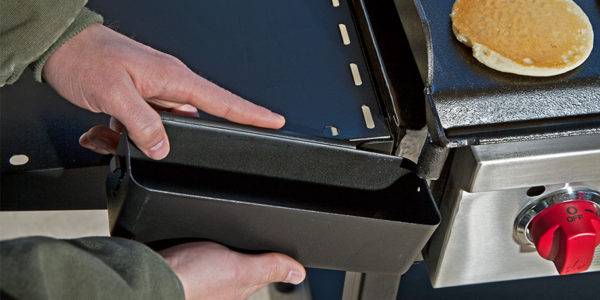 3. Regular Hose and Regulator Maintenance and Inspection
Remove the hose and regulator from your Flat Top Grill and inspect for any cuts, wear, or abrasions. To test: first attach the hose and regulator back on to the grill and propane tank. Turn the tank on slowly. Use warm soapy water and apply to the hose to ensure there are no leaks. If there are leaks, bubbles will appear. If bubbles do appear the hose is no longer usable. Immediately turn off your propane tank. Throw the hose and regulator away and buy a replacement. You can find one here: Replacement Regulator Hose Set
4. Burners
Remove the griddle and inspect each burner to ensure there is no blockage. Use a can of pressurized air to blow out any food remains. If there are spider webs or debris in the burner, refer to your instruction manual on the steps of how to clean it out.(Here's a quick link to the manual.)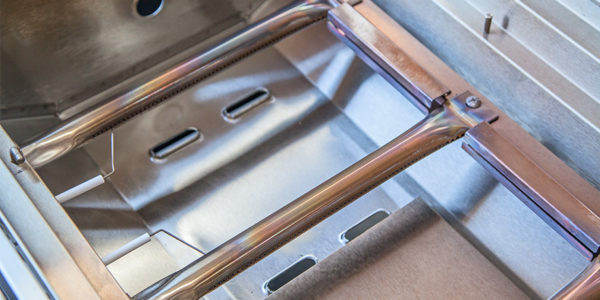 5. Stainless Steel Exterior
Use stainless steel cleaner to keep your grilling looking fresh.
6. Keep It Covered
When you're not using your Flat Top Grill, be sure and keep it covered. The durable, weather resistant cover will protect your grill from the elements. With an elastic bungee sewn into the base the Camp Chef patio covers will help keep your entire grill looking fresh longer.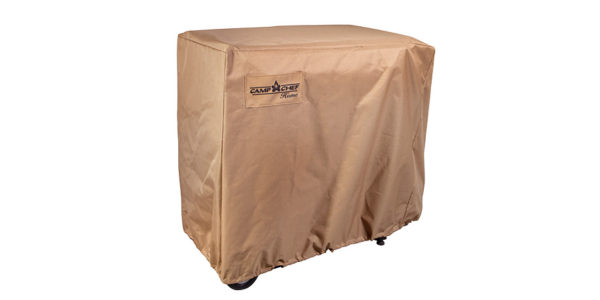 We want to hear from you. What do you do to keep your Camp Chef gear in tip top shape? Comment below.