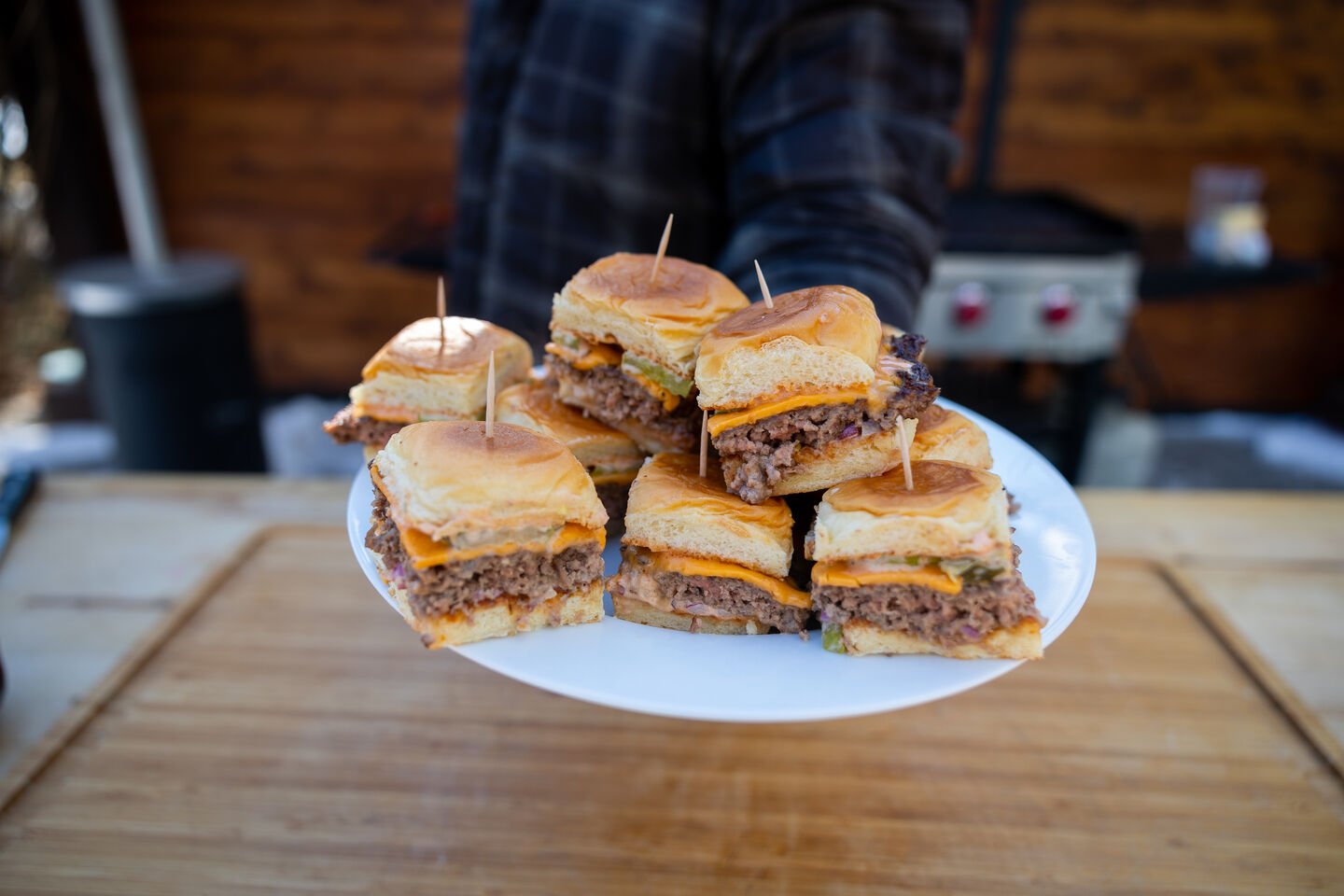 Ingredients
Burger Sauce
½ cup ketchup
1 cup mayo
½ teaspoon smoked paprika
½ teaspoon garlic powder
½ teaspoon onion powder
2 tablespoons pickle juice
All Ingredients
2 lbs 80/20 ground beef
I pack Hawaiian rolls, still connected.
1 -2 tablespoons butter
½ an onion, diced
pickles
1 cup mayo
½ cup ketchup
½ teaspoon smoked paprika
½ teaspoon garlic powder
½ teaspoon onion powder
2 tablespoons pickle juice
American cheese, 6 slices
Instructions
Cooking smash burgers
Step 1
Start out by making the burger sauce in a small bowl. Combine the ketchup, mayonnaise, garlic powder, onion powder, smoked paprika, and pickle juice in the bowl and whisk together. Set the sauce aside for later.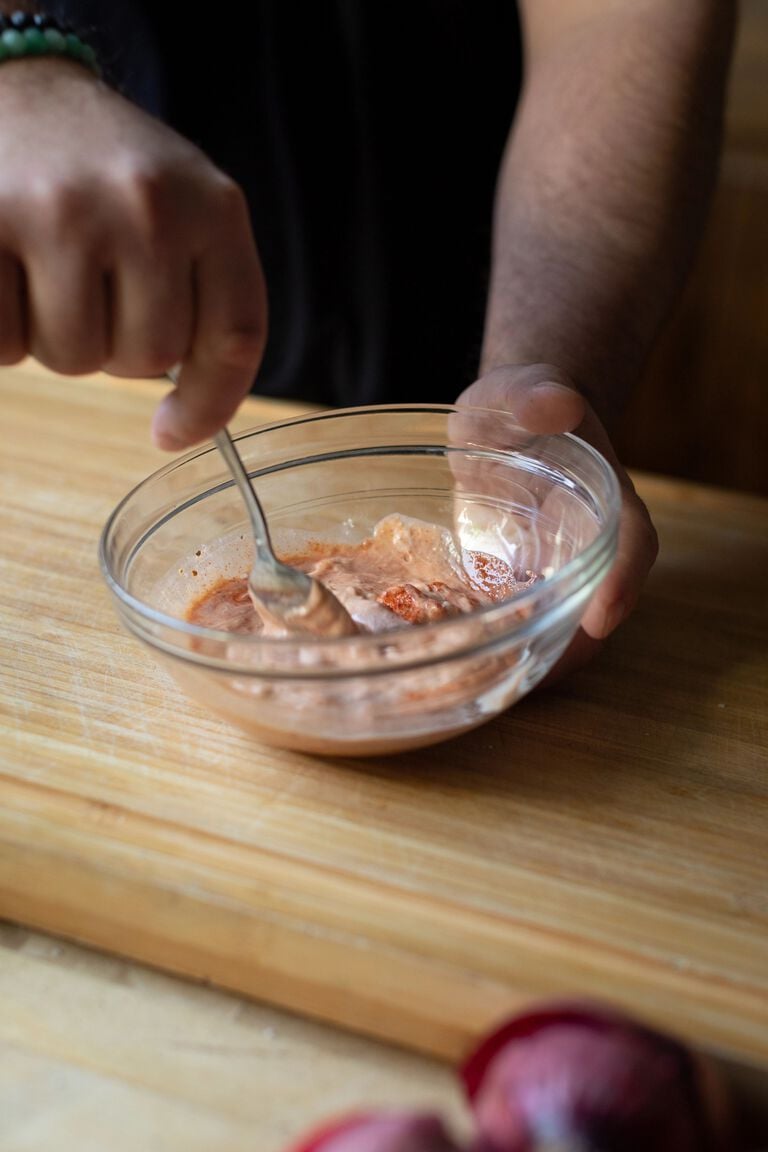 Step 2
Heat your griddle to medium/high heat.
Step 3
As the grill is warming up, slice the whole Hawaiian roll bunch in half, do not separate the individual rolls. This is key.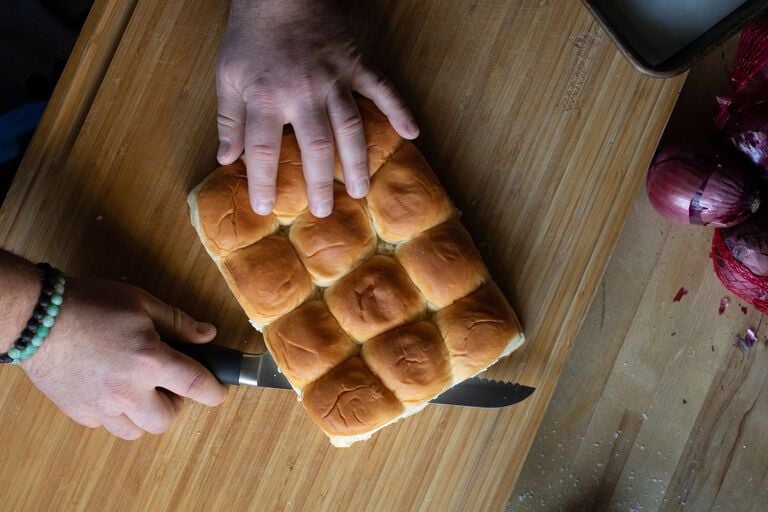 Step 4
Using two sheet trays roughly the size of the hawaiian rolls; place parchment paper in the bottom of one, and spread the ground beef across the tray. Place parchment paper on top of the ground beef and using a second same sized tray press the beef down to evenly coat the tray making one large rectangular patty about ¼ inch thick.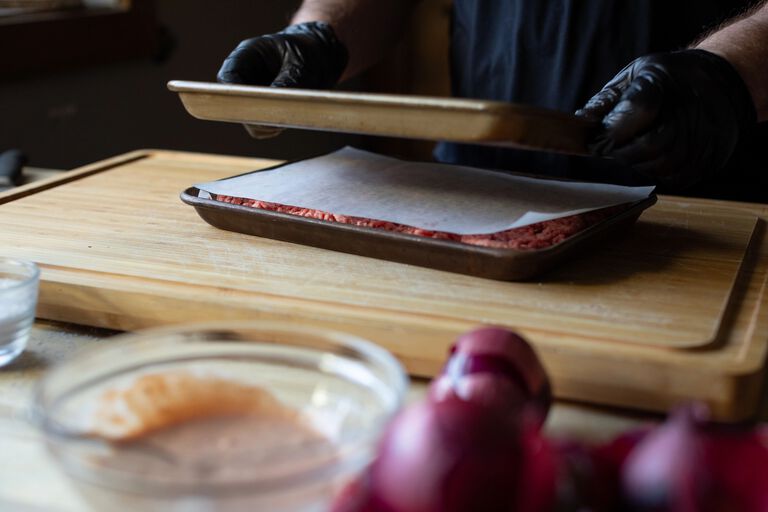 Step 5
Remove the parchment from the top and season the patty with salt and pepper.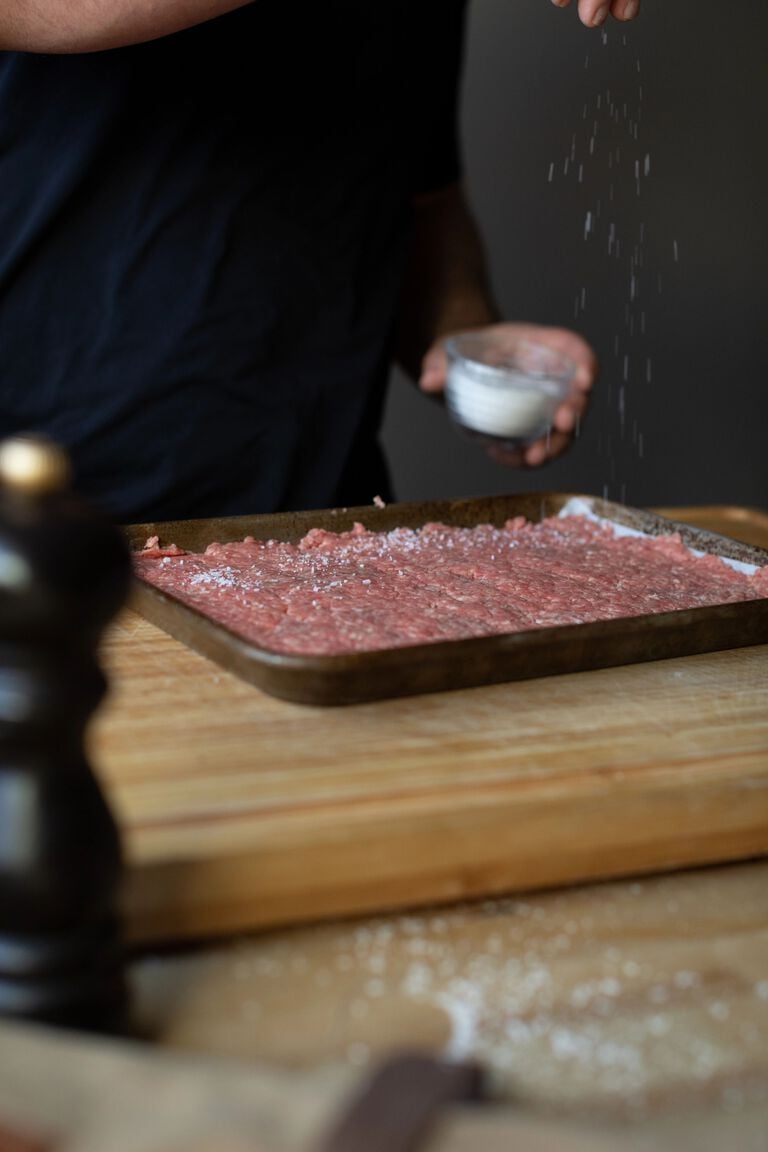 Step 6
Flip the sheet tray with the burger patty on it down onto the grill so the patty comes out seasoning side down. It should still have the parchment on it but facing up now. Use the sheet tray to smash the patty down like a smash burger. Remove the parchment and allow it to cook. Roughly 2 ½ to 3 minutes per side.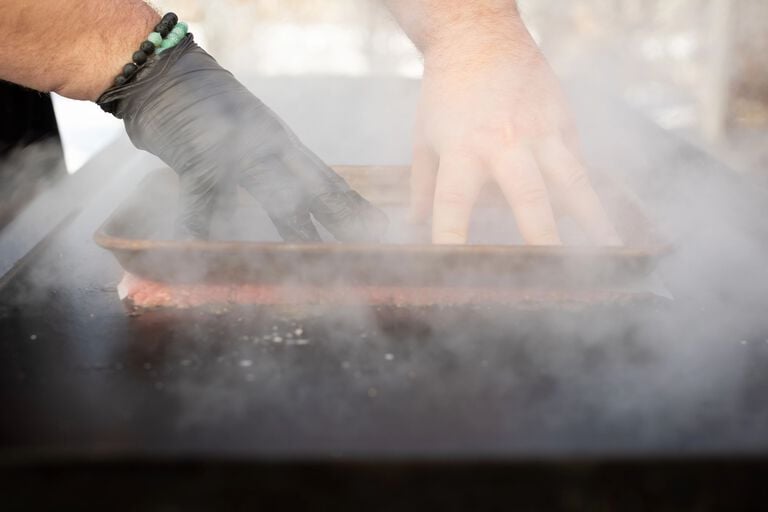 Step 7
Melting the butter on the warming grill, toast both sides of the rolls, tops and bottom. Remove when crispy.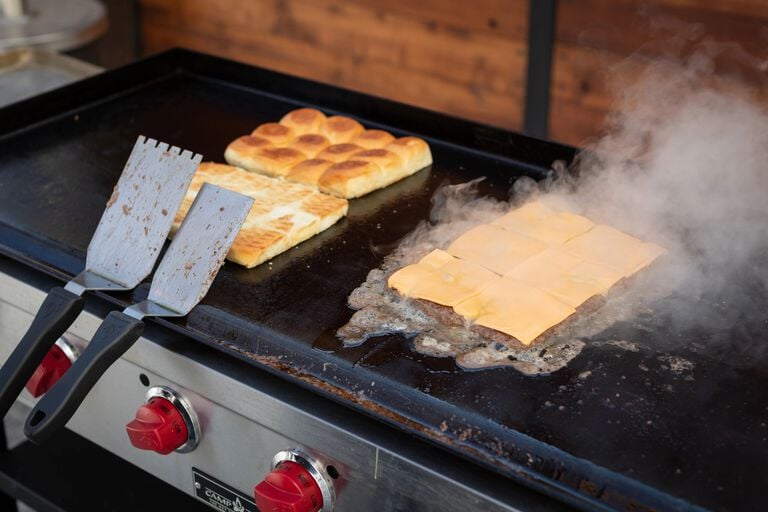 Step 8
Flip it as the outsides start browning and juices pool on top. Add American cheese to the top. I found that 6 slices covered the patty perfectly. When the cheese is melty and delicious looking the burger should be done.
Slider Building
Step 1
As the patty cooks, build up the buns. Again without separating them, spread the burger sauce on both sides. I like to add diced onion to my bottom bun and pickles on top.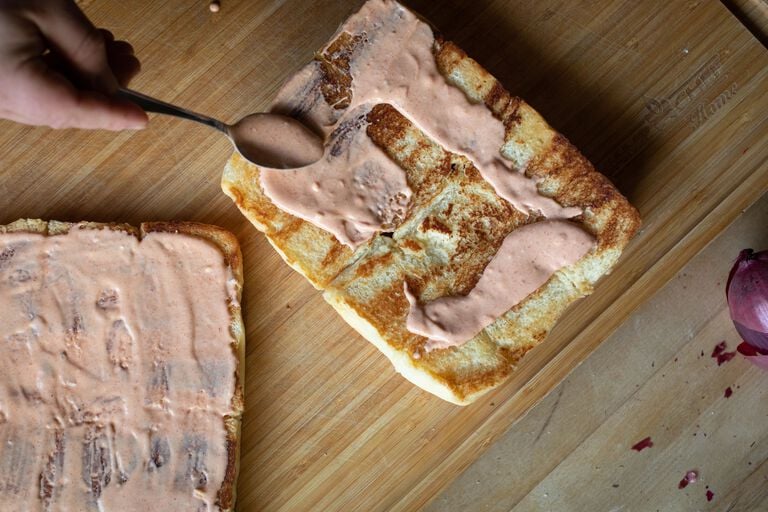 Step 2
After removing the burger from the griddle, place the whole patty rectangle on the buns.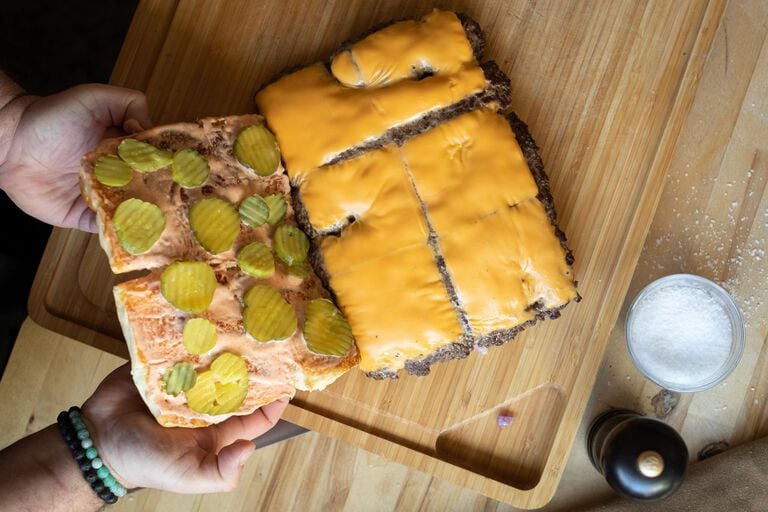 Step 3
Now you can use a knife to cut apart all the sliders or lay them out and allow people to just pull them apart.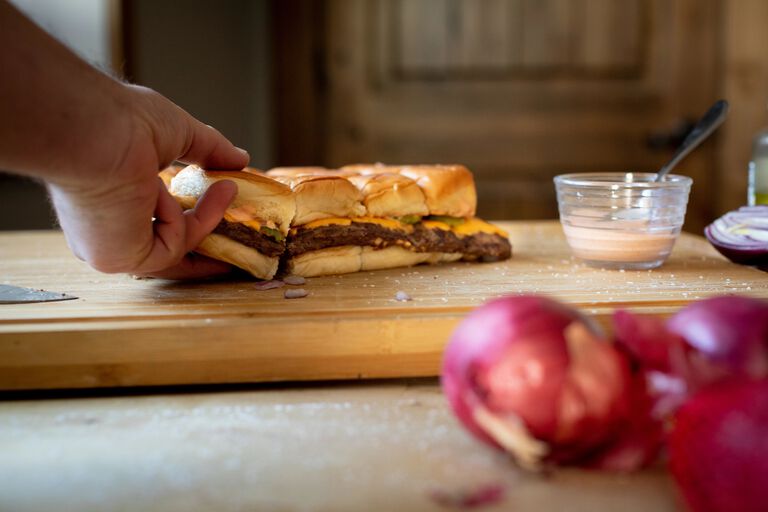 RECIPES YOU MIGHT BE INTERESTED IN